Come on in and kick off your shoes!
Authors, links, lists and news -
And lots of helpful, piffy reviews
So grab a drink, find a comfy chair -
We have a lot of books to share.
What makes RJ's Views special?
"Old School Values!" Integrity, honesty, and respect were more than "words" in our house it was "how you conducted yourself "- - period. These traits were commonplace when I was growing up. Now they are referred to as "old school." That's okay by me!
I started this blog with one goal - to read the book (cover to cover) then share my honest opinion. No skimming, skip or speed reading and pay no attention to the names on the cover. In other words, if it's good it's good and if it's not, it's not. That's the kind of reviews we searched for but rarely ever found.
I am happy you stumbled across our lil blog. I hope you will come back and visit with us often.
---

---
LOOK
What's In Rj's Reading Bag?


These titles are also available
from Hachette

---
---
Have You Joined the

June 26, 1997 Harry Potter hit the shelves - but not for long.
Books flew off the shelves and into the hands of readers
that were quickly converted into Harry Potter Fans. With each
new magical adventure stores began hosting Harry Potter Parties
on release night. Fans flocked to these events, dressed as their
favorite character. The Harry Potter series became a worldwide
phenomenon. Today a first edition of The Sorcerer's Stone could sell
for upwards of 40-50K dollars! (If you are lucky enough to find a fan
willing to sell that is!)
Click either logo to learn more about Pottermore.com


---
---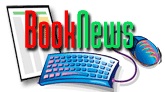 Top 10
1. 2. 3.
4. 5.
6. 7. 8.
9. 10.
---
---
The New York Times Best Sellers
-
1. 2. 3.
4. 5.
HARDCOVER FICTION
1. 2. 3.
4. 5.

COMBINED NON-FICTION
1. 2. 3.
4. 5.
HARDCOVER NON-FICTION
1.
2.
3.
4. 5.

Young Adult Hardcover
1.
2.
3.
4. 5.

Children's Picture Books
1. 2. 3.
4. 5.


Middle-Grade Hardcover
1. 2.
3. 4. 5.
---
---
---
Click Image to open Review List





CONGRATULATION's!!!
---
Wine Pairing
Maybe it's just me - but, I've always had a difficult time finding the right wine to serve on special occasions. Here's a few links to make choosing the ideal wine for your Independence Day celebration.

4th of July Wine & Food Guide
Wine & BBQ for the Fourth
5 Sparkling 4th of July Wines
FireCracker Food & Wine Pairings
Wishing All a Safe & Happy 4th of July!
---
---
What Are You Reading???
Which book(s) are on your Must read list?





---

---
Quotes I Love
"The more that you read, the more things you will know. The more that you learn, the more places you'll go." - Dr. Seuss

"What lies behind us and what lies before us are tiny matters compared to what lies within us." -- Ralph Waldo Emerson
"Love is the irresistible desire to be desired irresistibly." -- Robert Frost
"You know you're in love when you can't fall asleep because reality is finally better than your dreams." --Dr. Seuss
"The only way to have a Friend, is to BE one." -Ralph Waldo Emerson

Read on fellow booklovers....
---
---
... to ALL
who have shared your books!
audiophile...bibliophile ...
I just love books!
---
---

Wishing all a safe, happy summer vacation.
Remember To Read Every Day