Come on in and kick off your shoes!


Authors, links, lists & news -
And lots of helpful, piffy reviews
So grab a drink, find a comfy chair -
We have a lot of books to share.
What makes RJ's Views special?
"Old School Values!"

In
tegrity, honesty, and respect were more than words - they had real world meaning. Back before signing your life away to make a purchase, you simply made the deal, shook hands and trusted the other person to follow through. . .based solely on their word. My GrandPa said 'keep your word and your conscience clean.' I started this blog with two goals . . .To share with readers the kind of review my book club wanted, but rarely found and stay true to my upbringing.
These days the values and standards passed on to me are called "old school." That's okay! Because out with the old and in with the new does not and should not apply to everything. Over the last ten years I have read a ton of books, met lots of terrific people and built a reputation my Grandparents would be proud of.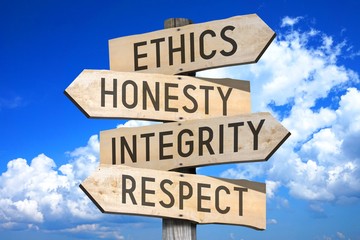 We have fun here too. There's lists of best sellers, children's opinions vs educators favorites, book & product reviews, and banned book lists. Readers are always shocked to discover just how many books on the banned list are on their shelves. I find it amazing that the most popular books seem to always make the list. Check it out.
The original Mission Statement, I penned over a period of three days as I launched the site - is still here, live, unchanged. In ten years all that's changed is the name from 3RS Den to RJ's Views. I invite you to take a minute and read it.

I'm happy you stumbled upon our little blog. I hope you find the atmosphere relaxed and enjoyable & the reviews entertaining and informative. Bookmark this page...with a click you can pull up a comfy chair and chatter awhile.
RJ's Views is Happy To Shine the
Read our review, click

here

---

---




Most of you remember my "book tote" with numerous pins, buttons, and broaches was taken earlier this year. It will take a very, very long time to replace my momentos and trinkets. Some of them I will probably never be able to find again, as I had them for years. I have started collecting again - with a brand new tote from a wonderful shop - "Literary Book Gifts." They have backpacks, totes, and tshirts for booklovers.

I found a wonderful shop on Etsy, "Witch on Wheels". . .

BookCover Matchboxes, bookmarks, cool witchy stuff -

Wow, they have all kinds of goodies!

I also got some incredible stuff

from "Literary Emporium."

Classic broaches, bracelets, enamel pins -

Awesome gifts for booklovers.

New reviews of gifts

---

In

2017

, the following books were among the most frequently challenged:

Thirteen Reasons Why, by Jay Asher (Reason: Suicide)
The Absolutely True Diary of a Part-Time Indian, by Sherman Alexie (Reasons: Profanity, Sexually Explicit)
Drama, written & illustrated by Raina Telgemeier (Reason: LGBT Content)
I Am Jazz, written by Jessica Herthel and Jazz Jennings, illustrated by Shelagh McNicholas (Reason: Gender Identity)
The Kite Runner, by Khaled Hosseini (Reasons: Sexual Violence, Religious Themes, "May Lead to Terrorism")
George, by Alex Gino (Reason: LGBT Content)
Sex is a Funny Word, written by Cory Silverberg and illustrated by Fiona Smyth (Reason: Sex Education)
To Kill a Mockingbird, by Harper Lee (Reasons: Violence, Racial Slurs)
The Hate U Give, by Angie Thom
as (Reasons: Drug Use, Profanity, "Pervasively Vulgar")
And Tango Makes Three, by Peter Parnell and Justin Richardson, illustrated by Henry Cole (Reason: LGBT Content)


Is your favorite book on the list? Post a pic on Instagram, Tweet, and post on your FaceBook page. Remember to use these hashtags.

#bannedbooks #bannedbooks2018

Two of my all time favorites are frequently the focus of boisterous challenges.




---
---
The "Holy Grail" has arrived!!



It will be here before you know it-
Pre-Order Yours
Available October 2, 2018
Martin's back...
Available November 20, 2018
Waiting is much
easier with a good friend.
---
---
Recent NYT Best Sellers
-


Hardcover Fiction
1. 2. 3.
4. 5.
Print & E-Book



1.
2.
3.

4.
5.
This fall's collection of promising debuts.
---
---
---


---
---

The Wine Cellar
Where We Chatter
about Pairing Wine
Maybe it's just me - but, I've always had a difficult time selecting which wine goes with what entree. Then there's special occassions and wines seem to get more specific for these. The challenge is selecting wines that pair well with the various foods. Most suggest having a selection of red and white wines available for your guests. This allows each guest to select what works best for their particular tastes. Autumn is my favorite time of year. There's nothing better than having a great book, a delicious wine, a cozy blanket and a quiet chair. You can find me on the deck, in my rocker all season long. If you are planning a get together to say goodbye to Summer and/or hello to Fall - here a few of my suggestions. Or maybe you're just looking for a yummy wine to accompany your next novel. Either way we got ya covered.


A long time Views visitor, asked if I was pairing our book club books with specific wines ??? It seems the trendy book club thing is to pair the book we read with a wine that compliments the book. So, I found a lil bit of information to share with you. I would love to be able to pair the book properly - because most of the time, the wine is what lured friends to join the book club in the first place. LOL

9 Book&Wine Pairs
Book Club Wine Pairing
Books&Wine from GoodReads
Cheers to Labor Day 2018!
---
---
What Are You Reading???
Which book(s) are on your Must read list?
Send me an
---

---
---

---

Quotes I Love
"The more that you read, the more things you will know. The more that you learn, the more places you'll go." - Dr. Seuss

"What lies behind us and what lies before us are tiny matters compared to what lies within us." -- Ralph Waldo Emerson
"Love is the irresistible desire to be desired irresistibly." -- Robert Frost
"You know you're in love when you can't fall asleep because reality is finally better than your dreams." --Dr. Seuss
"The only way to have a Friend, is to BE one." -Ralph Waldo Emerson

---

---

Notes & Up-Dates from RJ...

Hi - View Visitors,

Fall is in the air and PSL is back on the menu at Starbucks. Ohhhh - This is my favorite time of year.

I love chatting with you guys!
Happy Reading,
RJ

---

---

Want to Join a Book Club?
Can't find one in your area?
Check this out!