Come on in and kick off your shoes!


Authors, links, lists & news -
And lots of helpful, piffy reviews
So grab a drink, find a comfy chair -
We have a lot of books to share.
What makes RJ's Views special?
"Old School Values!"

In
tegrity, honesty, and respect were more than words - they had real world meaning. Back before signing your life away to make a purchase, you simply made the deal, shook hands and trusted the other person to follow through. . .based solely on their word. My GrandPa said 'keep your word and your conscience clean.' I started this blog with two goals . . .To share with readers the kind of review my book club wanted, but rarely found and stay true to my upbringing.

These days the values and standards passed on to me are called "old school." That's okay! Because out with the old and in with the new does not and should not apply to everything. Over the last ten years I have read a ton of books, met lots of terrific people and built a reputation my Grandparents would be proud of.
We have fun here too. There's lists of best sellers, children's opinions vs educators favorites, and banned book lists. Readers are always shocked to see most if not all the books on the banned list are on their shelves. I find it amazing that the most popular books seem to always make the list. Check it out.
This is my original Mission Statement. In ten years all that's changed is the name of my blog from 3RS Den to RJ's Views. The clipart and page decorations change from time to time, but the content of the statement is the same. I invite you to take a minute and read it.
I'm happy you stumbled upon our little blog. I hope you find the atmosphere relaxed and enjoyable. I've designed the site to read like conversations between friends. Entertaining AND informative. See ya soon!

Bookmark this page...with a click you can pull up a comfy chair and chatter awhile.
---

---
RJ's Reading
M. William Phelps gets personal in
his new book Dangerous Ground.
(Available Now)
courtesy of Kensington Publishing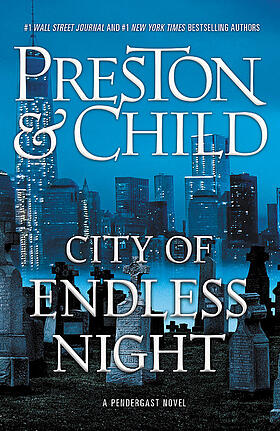 ---
---
This Month RJ's
---

---



Last Weekend's Hot Ticket

Weigh In -
Click EMAIL below to send me an email with your opinion - Book or Movie in Subject Line
---
Recent NYT Best Sellers
-
1. 2. 3.
4. 5.
HARDCOVER FICTION
1. 2. 3.
4. 5.
COMBINED NON-FICTION
1. 2. 3.
4. 5.

---

---


Fiction
| | |
| --- | --- |
| 1. | Fire and Fury: Inside the Trump White House Michael Wolff, Author |
| 2. | Dog Man and Cat Kid: From the Creator of Captain Underpants (Dog Man #4) Dav Pilkey, Author |
| 3. | A Wrinkle in Time Madeleine L'Engle, Author |
| 4. | The Woman in the Window A J Finn, Author |
| 5. | City of Endless Night Douglas Preston, Author, Lincoln Child, Author |
Hardcover Non-Fiction
| | |
| --- | --- |
| 1. | Fire and Fury: Inside the Trump White House Michael Wolff, Author |
| 2. | It's Even Worse Than You Think: What the Trump Administration Is Doing to America David Cay Johnston, Author |
| 3. | Together We Rise: Behind the Scenes at the Protest Heard Around the World The Women's March Organizers, Author |
| 4. | Astrophysics for People in a Hurry Neil Degrasse Tyson, Author |
| 5. | Leonardo Da Vinci Walter Isaacson, Author |
Mass Market Paperback
1.

No Middle Name: The Complete Collected Jack Reacher Stories

Lee Child, Author

2.
Secrets in Death: An Eve Dallas Novel (in Death, Book 45) J. D. Robb, Author
3.
Any Dream Will Do Debbie Macomber, Author
4.
Never Never James Patterson, Author, Candice Fox, Author
5.
Spring Forward Catherine Anderson, Author
Top Audio Books
| | |
| --- | --- |
| 1. | City of Endless Night Douglas J. Preston, Author, Lincoln Child, Author, Rene Auberjonois, Read by |
| 2. | Fire and Fury: Inside the Trump White House Michael Wolff, Author, Holter Graham, Read by, Michael Wolff, Read by |
| 3. | The Whistler John Grisham, Author, Cassandra Campbell, Read by |
| 4. | Black Wind Clive Cussler, Author, Scott Brick, Read by |
| 5. | Leaving Time Jodi Picoult, Author, Rebecca Lowman, Read by, Abigail Revasch, Read by, Kathe Mazur, Read by, Mark Deakins, Read by |

Children's Picture Books
1.
2.
3.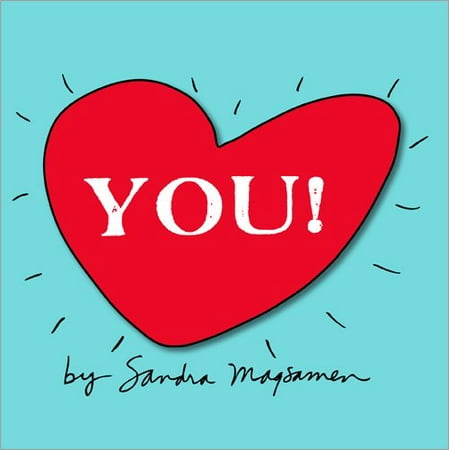 4.
5.
---
Have a seat & see the most
anticipated books Spring 2018
Fiction
The Female Persuasion
by Meg Wolitzer (Riverhead, Apr.)
- From the author of
The Interestings
: Greer is a shy college freshman when she meets Faith Frank, who has been a central pillar of the women's movement for decades. Greer, searching for purpose, finds it through Faith.
PW
gave the novel a starred review.
The Mars Room by Rachel Kushner (Scribner, May)
- It's 2003 and Romy Hall is at the start of two consecutive life sentences at Stanville Women's Correctional Facility, where she experiences the absurdities of institutional living. This novel, from the author of
The Flamethrowers
, received a starred PW review.
Circe
by Madeline Miller (Little, Brown, Apr.)
- In the house of Helios, god of the sun and mightiest of the Titans, a daughter is born. But Circe is a strange child who can transform rivals into monsters and menace the gods themselves. Zeus banishes her to an island, where she hones her craft and unwittingly draws the wrath of men and gods.
Speak No Evil
by Uzodinma Iweala (Harper, Mar.)
- This
PW
-starred second novel from the author of
Beasts of No Nation
is set in Washington, D.C., as top student Niru's life shifts when his conservative Nigerian parents find out he's queer.
Warlight by Michael Ondaatje (Knopf, May)
- In Ondaatje's first work of fiction since 2011, it's 1945 and 14-year-old Nathaniel and his older sister, Rachel, stay behind in London when their parents move to Singapore, leaving them in the care of a mysterious figure named the Moth.

Mystery/Thriller/Crime
Green Sun by Kent Anderson (LB/Mulholland, Feb.)
– James Ellroy calls Anderson's long-awaited third novel, a timely thriller about policing and race relations set in Oakland, Calif., in 1983, "a literary miracle."

The President Is Missing by Bill Clinton and James Patterson (Little, Brown & Knopf, June)
– Former president Clinton, aided by bestseller Patterson, brings his White House expertise to a thriller about a U.S. president who vanishes.
The Word Is Murder by Anthony Horowitz (Harper, June)
– British author Horowitz reinvents the classic crime novel, depicting a fictional version of himself as the Dr. Watson to a modern-day Sherlock Holmes.
Sci-Fi/Fantasy/Horror
Ambiguity Machines and Other Stories by Vandana Singh (Small Beer, Feb.)
- Physicist and SF author Singh's first collection for U.S. readers is a spectacular assembly of work and not to be missed by fans of cutting-edge SF with a deeply human sensibility.
Blackfish City by Sam J. Miller (Ecco, Apr.) -
Miller made waves with his YA debut,
The Art of Starving
, and will make more with this rich and intense dystopian ensemble story set in a harsh near future.
The Merry Spinster by Mallory Ortberg (Holt, Mar.)
- Ortberg's twisted variations on popular fairy tales and children's books are daring and skillful, and this outstanding collection of them brims with satirical horror.
Space Opera by Catherynne M. Valente (S&S/Saga, Apr.) -
Celebrating pop culture and upending genre expectations, notorious envelope-pusher Valente brings Eurovision to where it's always belonged: outer space.
Witchmark by C.L. Polk (Tor.com, June)
- This stellar debut, set in an alternate early 20th century, is an innovative mix of class struggle, magic, and war that marks Polk as a writer to watch.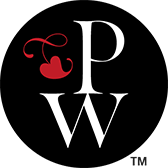 ---
---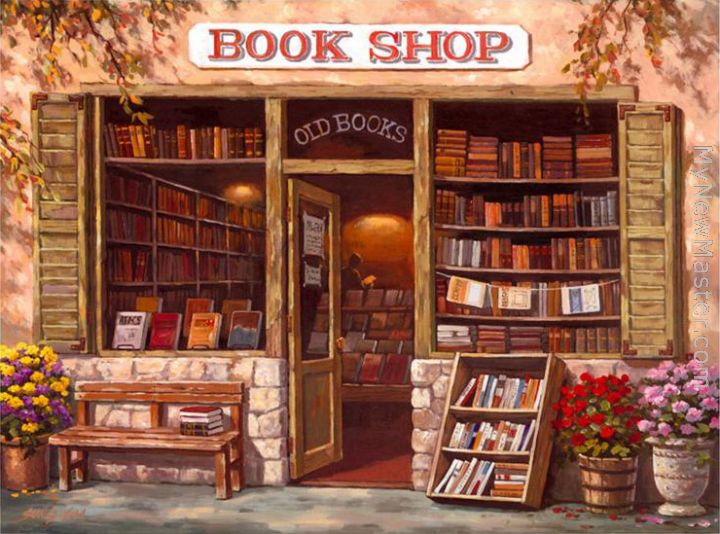 Now on the shelf


---
---

Yeah, Homocide Hunter on ID is most
definitely one of my guilty pleasures!

If You like the show, you'll like the book~
And If you like audiobooks (CDs) you like it even more...
Lt. Kenda narrates the book!




---
---

The Wine Cellar
Where We Chatter
about Pairing Wine
Maybe it's just me - but, I've always had a difficult time selecting which wine goes with what entree. Then there's special occassions and wines seem to get more specific for these. The challenge is selecting wines that pair well with the various foods. Most suggest having a selection of red and white wines available for your guests. This allows each guest to select what works best for their particular tastes. But if you are planning a St. Patrick's Day get together - here's some suggestions for your guests who prefer wine to green beers.



Top Wine Pairings for St Patrick's day
Town & Country St Patrick's day Wines
Winery-Sage's St Patrick's Day list

Irish Celebration Wines from IntoWine
A long time Views visitor, asked if I was pairing our book club books with specific wines ??? It seems the trendy book club thing is to pair the book we read with a wine that compliments the book. So, I found a lil bit of information to share with you. I would love to be able to pair the book properly - because most of the time, the wine is what lured friends to join the book club in the first place. LOL

9 Book&Wine Pairs
Book Club Wine Pairing
Books&Wine from GoodReads
---
---
What Are You Reading???
Which book(s) are on your Must read list?
Send me an
---

---
RJ's Can't Wait to Read
Book 1, Scandal & Book 2, Treason are available now! IF you haven't read them yet
, you have time to get caught up before...Book 3, Sabotage in the Secret City will be released in the US -
July 1, 2018
---

---

Quotes I Love
"The more that you read, the more things you will know. The more that you learn, the more places you'll go." - Dr. Seuss

"What lies behind us and what lies before us are tiny matters compared to what lies within us." -- Ralph Waldo Emerson
"Love is the irresistible desire to be desired irresistibly." -- Robert Frost
"You know you're in love when you can't fall asleep because reality is finally better than your dreams." --Dr. Seuss
"The only way to have a Friend, is to BE one." -Ralph Waldo Emerson

---

---

Til next time...


Happy Reading,
RJ