Come on in and kick off your shoes!


Authors, links, lists & news -
And lots of helpful, piffy reviews
So grab a drink, find a comfy chair -
We have a lot of books to share.
What makes RJ's Views special?
"Old School Values!"

In
tegrity, respect, & character, were more than words in my grandparent's house and I wanted this site to be a place where friends could exchange opinions respectfully. I started this blog to share what I was reading & my opinion of it with friends & family. We quickly had friends of friends & their friends too... & it grew.
Over the last 11 years, I have read a ton of books, met so many terrific people, & built a reputation my Grandparents would be proud of. I invite you to take a minute & read the original Mission Statement.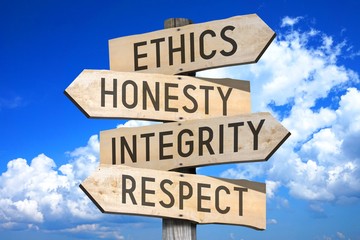 We have fun here. A laid back, comfortable environment where we share anything book related. Like -- where to buy gifts, pairing wine with books, lists of best sellers, children's opinions vs educators favorites, and banned book lists. Readers are always shocked to discover just how many books on the banned list are sitting on their shelves. I too find it amazing that the most popular books seem to always make the list.
I'm happy you stumbled upon our little blog. I hope you find the atmosphere relaxed & enjoyable, & the reviews entertaining and informative. Bookmark this page...with a click you can pull up a comfy chair and chatter awhile.
Scroll to the bottom for messages from RJ.
---
---
RJ's Views is Thrilled To Shine the
---

---

My Bookstore Wishlist -

February 19th

---

---

It's not too late to Join

The GoodReads Book Challenge

View'ers have participated in this

challenge for several years. It would be wonderful if each of us reads just one more book this year than last year.

Send me an email or leave a comment, as always you

are welcome to just sign your comment with your

initials, first name only, and your city/state.

Live, Love, Read...Read...read!

---

In

2017

, the following books were among the most frequently challenged:

Thirteen Reasons Why, by Jay Asher (Reason: Suicide)
The Absolutely True Diary of a Part-Time Indian, by Sherman Alexie (Reasons: Profanity, Sexually Explicit)
Drama, written & illustrated by Raina Telgemeier (Reason: LGBT Content)
I Am Jazz, written by Jessica Herthel and Jazz Jennings, illustrated by Shelagh McNicholas (Reason: Gender Identity)
The Kite Runner, by Khaled Hosseini (Reasons: Sexual Violence, Religious Themes, "May Lead to Terrorism")
George, by Alex Gino (Reason: LGBT Content)
Sex is a Funny Word, written by Cory Silverberg and illustrated by Fiona Smyth (Reason: Sex Education)
To Kill a Mockingbird, by Harper Lee (Reasons: Violence, Racial Slurs)
The Hate U Give, by Angie Thom
as (Reasons: Drug Use, Profanity, "Pervasively Vulgar")
And Tango Makes Three, by Peter Parnell and Justin Richardson, illustrated by Henry Cole (Reason: LGBT Content)

Is your favorite book on the list? Post a pic on Instagram, Tweet, and post on your FaceBook page. Remember to use these hashtags.

#bannedbooks #bannedbooks2018

Two of my all-time favorites are frequently the focus of boisterous challenges.




---
---
Where We Chatter
about Pairing Wine
Maybe it's just me - but, I've always had a difficult time selecting which wine goes with what entree. Then there's special occasions and wines seem to get more specific for these. The challenge is selecting wines that pair well with the various foods. Most suggest having a selection of red and white wines available for your guests. This allows each guest to select what works best for their particular tastes.

Easter is just around the corner, with all the egg decorating, basket packing, and bunny rabbits -- wine may get lost on your things to do. So, I have done it for ya. Here's a few links to point you in the right direction. Whether you want a delicious red wine or a sweet dessert wine, these wine pros have some great suggestions that will have your guest going ga-ga.

Or maybe you're just looking for a yummy wine to accompany your next novel. Either way we got ya covered.


A long time Views visitor, asked if I was pairing our book club or feature books with specific wines ??? It seems the trendy book club thing is to pair the book we read with a wine that compliments the book. So, I found a lil bit of information to share with you. I would love to be able to pair the book properly - because most of the time, the wine is what lured friends to join the book club in the first place. LOL

9 Book &Wine Pairs


Book Club Wine Pairing


12 Books Paired


Host a Book Club with Wines
Books &Wine from GoodReads
Cheers!
---
---

What Are You Reading???
Which book(s) are on your Must read list?
Send me an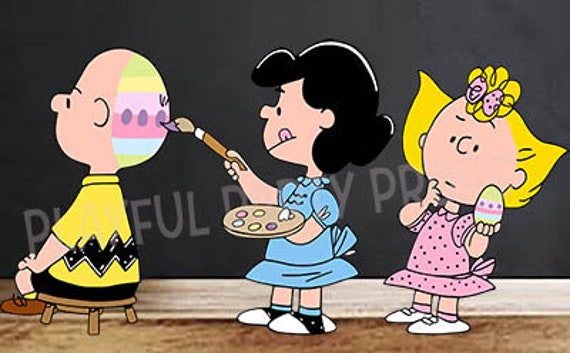 ---

---

---
---

---

Quotes I Love
"The more that you read, the more things you will know. The more that you learn, the more places you'll go." - Dr. Seuss

"What lies behind us and what lies before us are tiny matters compared to what lies within us." -- Ralph Waldo Emerson
"Love is the irresistible desire to be desired irresistibly." -- Robert Frost
"You know you're in love when you can't fall asleep because the reality is finally better than your dreams." --Dr. Seuss
"The only way to have a Friend is to BE one." -Ralph Waldo Emerson
---

---

Notes & Up-Dates from RJ...
click to send email
IMPORTANT UPDATE
Feb 18, 2019
I know I can count on the View'ers to make sure I
have lots of books to read & listen too.
Happy Reading,
RJ
---