156 Fiction Books to Read in 2017
Original Post by BookBub
Be warned: Your to-be-read pile is about to get a lot longer! Publishers' descriptions below.

Mysteries and Thrillers
Michael Crichton, the #1
New York Times
bestselling author of
Jurassic Park
, returns to the world of paleontology in this recently discovered novel — a thrilling adventure set in the Wild West during the golden age of fossil hunting.
The year is 1876. Warring Indian tribes still populate America's western territories even as lawless gold-rush towns begin to mark the landscape. In much of the country it is still illegal to espouse evolution. Against this backdrop two monomaniacal paleontologists pillage the Wild West, hunting for dinosaur fossils, while surveilling, deceiving and sabotaging each other in a rivalry that will come to be known as the Bone Wars.
Into this treacherous territory plunges the arrogant and entitled William Johnson, a Yale student with more privilege than sense. Determined to survive a summer in the west to win a bet against his arch-rival, William has joined world-renowned paleontologist Othniel Charles Marsh on his latest expedition. But when the paranoid and secretive Marsh becomes convinced that William is spying for his nemesis, Edwin Drinker Cope, he abandons him in Cheyenne, Wyoming, a locus of crime and vice. William is forced to join forces with Cope and soon stumbles upon a discovery of historic proportions. With this extraordinary treasure, however, comes exceptional danger, and William's newfound resilience will be tested in his struggle to protect his cache, which pits him against some of the West's most notorious characters.
A page-turner that draws on both meticulously researched history and an exuberant imagination,
Dragon Teeth
is based on the rivalry between real-life paleontologists Cope and Marsh; in William Johnson readers will find an inspiring hero only Michael Crichton could have imagined. Perfectly paced and brilliantly plotted, this enormously winning adventure is destined to become another Crichton classic.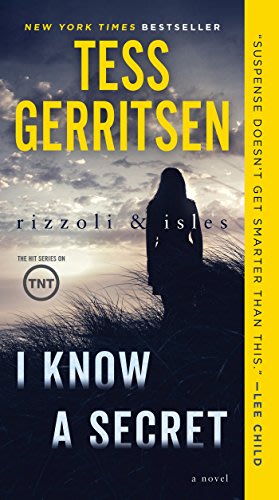 Jane Rizzoli and Maura Isles — the crime-solving duo who inspired the smash hit TNT series — return to investigate the gruesome staged murder of a horror film producer in this edge-of-your-seat thriller.
New York Times
bestselling author Jeffery Deaver returns to forensic detective Lincoln Rhyme in his most harrowing case yet.
A businessman snatched from an Upper East Side street in broad daylight. A miniature hangman's noose left at the scene. A nine-year-old girl, the only witness to the crime. With a crime scene this puzzling, forensic expertise of the highest order is absolutely essential. Lincoln Rhyme and Amelia Sachs are called in to investigate.
Soon the case takes a stranger turn: a recording surfaces of the victim being slowly hanged, his desperate gasps the backdrop to an eerie piece of music. The video is marked as the work of The Composer…
Despite their best efforts, the suspect gets away. So when a similar kidnapping occurs on a dusty road outside Naples, Italy, Rhyme and Sachs don't hesitate to rejoin the hunt.
But the search is now a complex case of international cooperation — and not all those involved may be who they seem. Sachs and Rhyme find themselves playing a dangerous game, with lives all across the globe hanging in the balance.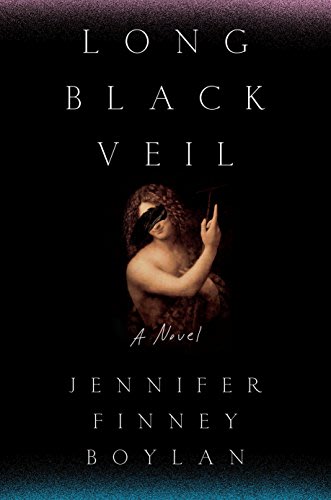 From the
New York Times
bestselling author of
She's Not There
, a new novel about a woman whose family and identity are threatened by the secrets of her past.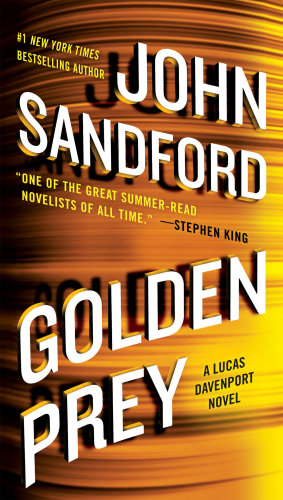 The man was smart and he didn't mind killing people. Welcome to the big leagues, Davenport.
Lucas Davenport's first case as a US Marshal sends him into uncharted territory, in the thrilling new novel in the #1
New York Times
-bestselling series.
Thanks to some very influential people whose lives he saved, Lucas is no longer working for the Minnesota Bureau of Criminal Apprehension, but for the US Marshals Service, and with unusual scope. He gets to pick his own cases, whatever they are, wherever they lead him.
And where they've led him this time is into real trouble. A Biloxi, Mississippi, drug-cartel counting house gets robbed, and suitcases full of cash disappear, leaving behind five bodies, including that of a six-year-old girl. Davenport takes the case, which quickly spirals out of control, as cartel assassins, including a torturer known as the "Queen of home-improvement tools" compete with Davenport to find the Dixie Hicks shooters who knocked over the counting house. Things get ugly real fast, and neither the cartel killers nor the holdup men give a damn about whose lives Davenport might have saved; to them, he's just another large target.
Filled with his trademark razor-sharp plotting and some of the best characters in suspense fiction, Golden Prey is further reason why "Sandford has always been at the top of any list of great mystery writers" (
The Huffington Post
).
What is the difference between justice and revenge? In this buzzworthy new standalone thriller by
New York Times
bestselling author Lisa Unger, two wronged women on very different paths find themselves in the same dark place…
Claudia Bishop's perfect life fell apart when the aftermath of a brutal assault left her with a crumbling marriage, a newborn daughter, and a constant sense of anxiety about the world around her. Now, looking for a fresh start with a home restoration project and growing blog, Claudia takes on a crumbling old house — one that unbeknownst to her has an ugly history and may hide long buried secrets.
For Zoey Drake the defining moment of her childhood was the horrific home invasion murder of her parents. Years later, she has embraced the rage that fuels her. Training in the martial arts has made her strong and ready to face the demons from the past — and within.
Strangers to each other, and walking very different paths in the wake of trauma, these two women are on a collision course — because Zoey's past nightmare and Claudia's dreams for her future take place in the very same house. As Zoey seeks justice, and Claudia seeks peace, both will confront the monsters at the door that are the most frightening of all.
16th Seduction by James Patterson and Maxine Paetro
Detective Lindsay Boxer faces a heart-stopping threat in the newest
Women's Murder Club
thriller.
Fifteen months ago, Detective Lindsay Boxer's life was perfect — she had a beautiful child and a doting husband, Joe, who helped her catch a criminal who'd brazenly detonated a bomb in downtown San Francisco, killing twenty-five people. But Joe wasn't everything that Lindsay thought he was, and she's still reeling from his betrayal as a wave of mysterious, and possibly unnatural, heart attacks claims seemingly unrelated victims across San Francisco. As if that weren't enough, the bomber she and Joe captured is about to go on trial, and his defense raises damning questions about Lindsay and Joe's investigation. Not knowing whom to trust, and struggling to accept the truth about the man she thought she knew, Lindsay must connect the dots of a deadly conspiracy before a brilliant criminal puts
her
on trial.
From the
New York Times
bestselling author of
The Guest Room
comes a spine-tingling novel of lies, loss, and buried desire — the mesmerizing story of a wife and mother who vanishes from her bed late one night.
When Annalee Ahlberg goes missing, her children fear the worst. Annalee is a sleepwalker whose affliction manifests in ways both bizarre and devastating. Once, she merely destroyed the hydrangeas in front of her Vermont home. More terrifying was the night her older daughter, Lianna, pulled her back from the precipice of the Gale River bridge. The morning of Annalee's disappearance, a search party combs the nearby woods. Annalee's husband, Warren, flies home from a business trip. Lianna is questioned by a young, hazel-eyed detective. And her little sister, Paige, takes to swimming the Gale to look for clues. When the police discover a small swatch of fabric, a nightshirt, ripped and hanging from a tree branch, it seems certain Annalee is dead, but Gavin Rikert, the hazel-eyed detective, continues to call, continues to stop by the Ahlbergs' Victorian home. As Lianna peels back the layers of mystery surrounding Annalee's disappearance, she finds herself drawn to Gavin, but she must ask herself: Why does the detective know so much about her mother? Why did Annalee leave her bed only when her father was away? And if she really died while sleepwalking, where was the body?
Conjuring the strange and mysterious world of parasomnia, a place somewhere between dreaming and wakefulness,
The Sleepwalker
is a masterful novel from one of our most treasured storytellers.
On their one year wedding anniversary, Fiona and Annie return home from a trip together to discover that their poignant proposal video has been posted on YouTube and has garnered hundreds of thousands of hits. The video is on the verge of going viral, and there's enormous media interest in Fiona and Annie, as their fame comes just on the heels of the Supreme Court's decision to legalize gay marriage across the country. As some of the attention starts to turn vicious, Fiona pulls in an old friend, private investigator Jane Lawless, to help separate the harmless threats from the potentially harmful.
As the media storm continues to grow, Fiona revels in the attention, but Annie is furious. Fiona has always known that Annie has secrets, but her newfound notoriety threatens to bring Annie's past straight to their door. And then, when a murder occurs and Annie and Fiona are both suspects, it's up to Jane to prove their innocence… although the more she learns, the more she starts to wonder whether they actually are innocent.
Ellen Hart will once again captivate readers with her trademark smart, clever, mystery plotting and rich, human characters.
As NY Lt. Eve Dallas and her billionaire husband Roarke are driving home, a young woman — dazed, naked, and bloody — suddenly stumbles out in front of their car. Roarke slams on the brakes and Eve springs into action.
Daphne Strazza is rushed to the ER, but it's too late for her husband Dr. Anthony Strazza. A brilliant orthopedic surgeon, he now lies dead amid the wreckage of his obsessively organized town house, his three safes opened and emptied. Daphne would be a valuable witness, but in her terror and shock the only description of the perp she can offer is repeatedly calling him "the devil"…
While it emerges that Dr. Strazza was cold, controlling, and widely disliked, this is one case where the evidence doesn't point to the spouse. So Eve and her team must get started on the legwork, interviewing everyone from dinner-party guests to professional colleagues to caterers, in a desperate race to answer some crucial questions:
What does the devil look like? And where will he show up next?
Six Four by Hideo Yokoyama
For five days, the parents of a seven-year-old Japanese schoolgirl sat and listened to the demands of their daughter's kidnapper. They would never learn his identity. And they would never see their daughter alive again.
Fourteen years later, the mystery remains unsolved. The police department's press officer — Yoshinobu Mikami, a former detective who was involved in the original case and who is now himself the father of a missing daughter — is forced to revisit the botched investigation. The stigma of the case known as "Six Four" has never faded; the police's failure remains a profound source of shame and an unending collective responsibility.
Mikami does not aspire to solve the crime. He has worked in the department for his entire career, and while he has his own ambitions and loyalties, he is hoping simply to reach out to the victim's family and to help finally put the notorious case to rest. But when he spots an anomaly in the files, he uncovers secrets he never could have imagined. He would never have even looked if he'd known what he would find.
An award-winning phenomenon in its native Japan — more than a million copies sold in its first week of publication, and the winner of the Best Japanese Crime Fiction of the Year award — and already a critically celebrated top-ten bestseller in the U.K., Hideo Yokoyama's
Six Four
is an unforgettable novel by a literary master at the top of his form. It is a dark and riveting plunge into a crime, an investigation, and a culture like no other.
Scotland Yard detectives Duncan Kincaid and Gemma James are drawn into separate investigations that hold disturbing — and deadly — complications for their own lives in this powerful mystery in the bestselling
series
.
On a beautiful morning in mid-May, the body of a young woman is found in one of Notting Hill's private gardens. To passersby, the pretty girl in the white dress looks as if she's sleeping. But Reagan Keating has been murdered, and the lead detective, DI Kerry Boatman, turns to Gemma James for help. She and Gemma worked together on a previous investigation, and Gemma has a personal connection to the case: Reagan was the nanny of a child who attends the same dance studio as Toby, Gemma and Kincaid's son.
Gemma soon discovers that Reagan's death is the second tragedy in this exclusive London park; a few months before, a young boy died in a tragic accident. But when still another of the garden residents meets a violent end, it becomes clear that there are more sinister forces at play. Boatman and Gemma must stop the killer before another innocent life is taken.
While his wife is consumed with her new case, Kincaid finds himself plagued by disturbing questions about several previous — and seemingly unrelated — cases involving members of the force. If his suspicions are correct and the crimes are linked, are his family and friends in mortal danger as well? Kincaid's hunch turns to certainty when a Metropolitan Police officer close to him is brutally attacked. There's a traitor in the ranks, and now Kincaid wonders if he can trust anyone.
As Gemma begins to see a solution to her case, she realizes she holds a child's fate in her hands. Can she do the right thing? And can Kincaid rely on his friends, both inside and outside the Scotland Yard force, to stand beside him as he faces the deadliest challenge of his career?
The secret town of Rockton is the perfect place to hide. The only problem is — once you're in, there's no way out…
After a shaky start, Casey Duncan is settling into her role as the town's much-needed detective. She's also found love with Sheriff Eric Dalton. But when Casey discovers a young woman held captive out in the mountains, she is soon caught up in a terrifying new case. Someone is abducting women and keeping them trapped deep in the forest. Is he from Rockton, or from the wilderness beyond?
Battered by winter storms and sudden, killer blizzards, the town is cut off from the rest of the world. And as Casey races to find a killer, she becomes his next target…
A heart-stopping, edge-of-the-seat thriller and a sequel to
City of the Lost
.
From the wealthy suburbs to the remains of Detroit's bankrupt factory districts,
August Snow
is a fast-paced tale of murder, greed, sex, economic cyber-terrorism, race, and urban decay.
Tough, smart, and struggling to stay afloat, August Snow is the embodiment of Detroit. The son of an African-American father and a Mexican-American mother, August grew up in the city's Mexicantown and joined the police force only to be drummed out by a conspiracy of corrupt cops and politicians. But August fought back; he took on the city and got himself a $12 million wrongful dismissal settlement that left him low on friends. He has just returned to the house he grew up in after a year away, and quickly learns he has many scores to settle.
It's not long before he's summoned to the palatial Grosse Pointe Estates home of business magnate Eleanore Paget. Powerful and manipulative, Paget wants August to investigate the increasingly unusual happenings at her private wealth management bank. But detective work is no longer August's beat, and he declines. A day later, Paget is dead of an apparent suicide — which August isn't buying for a minute.
What begins as an inquiry into Eleanore Paget's death soon drags August into a rat's nest of Detroit's most dangerous criminals, from corporate embezzlers to tattooed mercenaries.
On leave from Canada's Community Policing department, Esa Khattak is traveling in Iran, reconnecting with his cultural heritage and seeking peace in the country's beautiful mosques and gardens. But Khattak's supposed break from work is cut short when he's approached by a Canadian government agent in Iran, asking him to look into the death of renowned Canadian-Iranian filmmaker Zahra Sobhani. Zahra was murdered at Iran's notorious Evin prison, where she'd been seeking the release of a well-known political prisoner. Khattak quickly finds himself embroiled in Iran's tumultuous politics and under surveillance by the regime, but when the trail leads back to Zahra's family in Canada, Khattak calls on his partner, Detective Rachel Getty, for help.
Rachel uncovers a conspiracy linked to the Shah of Iran and the decades-old murders of a group of Iran's most famous dissidents. Historic letters, a connection to the Royal Ontario Museum, and a smuggling operation on the Caspian Sea are just some of the threads Rachel and Khattak begin unraveling, while the list of suspects stretches from Tehran to Toronto. But as Khattak gets caught up in the fate of Iran's political prisoners, Rachel sees through to the heart of the matter: Zahra's murder may not have been a political crime at all.
From Ausma Zehanat Khan, the critically acclaimed author of
The Unquiet Dead
and
The Language of Secrets
, comes
Among the Ruins
, another powerful novel exploring the interplay of politics and religion, and the intensely personal ripple effects of one woman's murder.
Bone Box by Faye Kellerman
In this thrilling chapter in Faye Kellerman's bestselling
series
, Rina Lazarus makes a shocking discovery in the woods of her upstate New York community that leads her husband, police detective Peter Decker, through a series of gruesome, decades old, unsolved murders, pointing to a diabolical, serial killer who's been hiding in plain sight.
On a bright and crisp September morning, while walking a bucolic woodland trail, Rina Decker stumbles upon human remains once buried deep beneath the forest grounds. Immediately, she calls her husband, Peter, a former detective lieutenant with LAPD, now working for the local Greenbury Police. Within hours, a vista of beauty and tranquility is transformed into a frenetic crime scene. The body has been interred for years and there is scant physical evidence at the gravesite: a youthful skeleton, a skull wound and long dark strands of hair surrounding the bony frame. As Decker and his partner, Tyler McAdams, further investigate, they realize that they're most likely dealing with a missing student from the nearby Five Colleges of Upstate — a well-known and well-respected consortium of higher learning where Rina works.
And when more human remains are found in the same area, Decker and McAdams know this isn't just a one-off murder case. Short-staffed and with no convenient entry into the colleges, Decker enlists Rina's help to act as the eyes and ears of campus gossip. Winding their way through a dangerous labyrinth of steely suspects and untouchable academics, Decker, McAdams, and Rina race to protect their community from a psychopathic killer still in the area — and on the hunt for a fresh victim.
Sunday September 3rd 1939. At the moment Prime Minister Neville Chamberlain broadcasts to the nation Britain's declaration of war with Germany, a senior Secret Service agent breaks into Maisie Dobbs' flat to await her return. Dr. Francesca Thomas has an urgent assignment for Maisie: to find the killer of a man who escaped occupied Belgium as a boy, some 23 years earlier during the Great War.
In a London shadowed by barrage balloons, bomb shelters and the threat of invasion, within days another former Belgian refugee is found murdered. And as Maisie delves deeper into the killings of the dispossessed from the "last war," a new kind of refugee — an evacuee from London — appears in Maisie's life. The little girl billeted at Maisie's home in Kent does not, or cannot, speak, and the authorities do not know who the child belongs to or who might have put her on the "Operation Pied Piper" evacuee train. They know only that her name is Anna.
As Maisie's search for the killer escalates, the country braces for what is to come. Britain is approaching its gravest hour — and Maisie could be nearing a crossroads of her own.
In the history of Anne Perry's bestselling Victorian mystery
series
, the stakes have never been greater than now — as a mission for queen and country places the future of the British Empire squarely in Thomas Pitt's hands.
It is not the custom for the commander of Special Branch to receive a royal summons — so Thomas Pitt knows it must be for a matter of the gravest importance. The body of Sir John Halberd, the Queen's confidant, has been found in the shallow water of the Serpentine in Hyde Park, bearing the evidence of a fatal blow to the head. At Her Majesty's request, Sir John had been surreptitiously investigating Alan Kendrick, a horse-racing enthusiast who seems to have had an undue amount of influence on her son, the Prince of Wales.
Now Commander Pitt must navigate the corridors of power with the utmost discretion and stealth, for it seems certain that Sir John's killer is a member of the upper classes. Aided by his wife, Charlotte, and her social contacts, Pitt seeks out the hidden motives behind the polite façade of those to the manner born — and uncovers a threat to the throne that could topple the monarchy.
With
Murder on the Serpentine
, Thomas Pitt nears a crossroads in his brilliant career — one that promises new challenges, both professional and personal, still to be met. But first, he and Charlotte must conquer the twists and turns of suspense master Anne Perry's most cunningly crafted plot yet — to achieve their finest hour, or suffer their darkest.
A glamorous cruise on a luxurious ocean liner turns deadly in the latest mystery from "Queen of Suspense" and #1
New York Times
bestselling author Mary Higgins Clark.
Fleeing a disastrous and humiliating arrest of her husband-to-be on the eve of their wedding, Celia Kilbride, a gems and jewelry expert, hopes to escape from public attention by lecturing on a brand-new cruise ship — the Queen Charlotte.
On board she meets 86-year-old Lady Emily Haywood, "Lady Em," as she is known throughout the world. Immensely wealthy, Lady Em is the owner of a priceless emerald necklace that she intends to leave to the Smithsonian after the cruise.
Three days out to sea Lady Em is found dead — and the necklace is missing. Is it the work of her apparently devoted assistant, Brenda Martin, or her lawyer-executor, Roger Pearson, and his wife, Yvonne, both of whom she had invited to join them on the cruise? Or is it Professor Henry Longworth, an acclaimed Shakespeare scholar who is lecturing on board? Or Alan Davidson, a guest on the ship who is planning to spread his wife's ashes at sea? The list of suspects is large and growing.
Celia, with the help of her new friends Willy and Alvirah Meehan, who are celebrating their 45th wedding anniversary, sets out to find the killer, not realizing that she has put herself in mortal danger before the ship reaches its final destination.
Never, in all her long career as a #1 bestselling suspense novelist, has Mary Higgins Clark been in better form.
Fallout by Sara Paretsky
Before there was Lisbeth Salander, before there was Stephanie Plum, there was V.I. Warshawski. To her parents, she's Victoria Iphigenia. To her friends, she's Vic. But to clients seeking her talents as a detective, she's V.I. And her new case will lead her from her native Chicago… and into Kansas, on the trail of a vanished film student and a faded Hollywood star.
Accompanied by her dog, V.I. tracks her quarry through a university town, across fields where missile silos once flourished — and into a past riven by long-simmering racial tensions, a past that holds the key to the crimes of the present. But as the mysteries stack up, so does the body count. And in this, her toughest case, not even V.I. is safe.
Exciting and provocative, fiercely intelligent and witty,
Fallout
is reading at its most enjoyable and powerful.
From the
New York Times
bestselling author of
Moriarty
and
Trigger Mortis
, this fiendishly brilliant, riveting thriller weaves a classic whodunit worthy of Agatha Christie into a chilling, ingeniously original modern-day mystery.
When editor Susan Ryeland is given the manuscript of Alan Conway's latest novel, she has no reason to think it will be much different from any of his others. After working with the bestselling crime writer for years, she's intimately familiar with his detective, Atticus Pünd, who solves mysteries disturbing sleepy English villages. An homage to queens of classic British crime such as Agatha Christie and Dorothy Sayers, Alan's traditional formula has proved hugely successful. So successful that Susan must continue to put up with his troubling behavior if she wants to keep her job.
Conway's latest tale has Atticus Pünd investigating a murder at Pye Hall, a local manor house. Yes, there are dead bodies and a host of intriguing suspects, but the more Susan reads, the more she's convinced that there is another story hidden in the pages of the manuscript: one of real-life jealousy, greed, ruthless ambition, and murder.
Masterful, clever, and relentlessly suspenseful,
Magpie Murders
is a deviously dark take on vintage English crime fiction in which the reader becomes the detective.
The perfectly mismatched crime-fighting duo — Emerson Knight and Riley Moon — return in the second electrifying mystery by #1
New York Times
bestselling author Janet Evanovich.
An unfathomable loss or an unthinkable crime? Number one
New York Times
bestselling author Tami Hoag keeps you guessing in her most harrowing thriller yet.
A panic-stricken woman runs in the dead of night, battered and bloodied, desperate to find help…
When Detective Nick Fourcade enters the home of Genevieve Gauthier outside the sleepy town of Bayou Breaux, Louisiana, the bloody crime scene that awaits him is both the most brutal and the most confusing he's ever seen. Genevieve's seven-year-old son, P.J., has been murdered by an alleged intruder, yet Genevieve is alive and well, a witness inexplicably left behind to tell the tale. There is no evidence of forced entry, not a clue that points to a motive. Meanwhile, Nick's wife, Detective Annie Broussard, sits in the emergency room with the grieving Genevieve. A mother herself, Annie understands the emotional devastation this woman is going through, but as a detective she's troubled by a story that makes little sense. Who would murder a child and leave the only witness behind?
When the very next day P.J.'s sometimes babysitter, 13-year-old Nora Florette, is reported missing, the town is up in arms, fearing a maniac is preying on their children. With pressure mounting from a tough, no-nonsense new sheriff, the media, and the parents of Bayou Breaux, Nick and Annie dig deep into the dual mysteries. But sifting through Genevieve Gauthier's tangled web of lovers and sorting through a cast of local lowlifes brings more questions than answers. Is someone from Genevieve's past or present responsible for the death of her son? Is the missing teenager, Nora, a victim, or something worse? Then fingerprints at the scene change everything when they come back to a convicted criminal: Genevieve herself.
The spotlight falls heavily on the grieving mother who is both victim and accused. Could she have killed her own child to free herself of the burden of motherhood, or is the loss of her beloved boy pushing her to the edge of insanity? Could she have something to do with the disappearance of Nora Florette, or is the troubled teenager the key to the murder? How far will Nick and Annie have to go to uncover the dark truth of the boy?
Origin by Dan Brown
In keeping with his trademark style, Dan Brown, author of
The Da Vinci Code
and
Inferno
, interweaves codes, science, religion, history, art, and architecture into this new novel.
Origin
thrusts Harvard symbologist Robert Langdon into the dangerous intersection of humankind's two most enduring questions, and the earthshaking discovery that will answer them.
Since We Fell
follows Rachel Childs, a former journalist who, after an on-air mental breakdown, now lives as a virtual shut-in. In all other respects, however, she enjoys an ideal life with an ideal husband. Until a chance encounter on a rainy afternoon causes that ideal life to fray. As does Rachel's marriage. As does Rachel herself. Sucked into a conspiracy thick with deception, violence, and possibly madness, Rachel must find the strength within herself to conquer unimaginable fears and mind-altering truths. By turns heart- breaking, suspenseful, romantic, and sophisticated,
Since We Fell
is a novel of profound psychological insight and tension. It is Dennis Lehane at his very best.
The Dry by Jane Harper
A small town hides big secrets in
The Dry
, an atmospheric, page-turning debut mystery by award-winning author Jane Harper.
After getting a note demanding his presence, Federal Agent Aaron Falk arrives in his hometown for the first time in decades to attend the funeral of his best friend, Luke. Twenty years ago when Falk was accused of murder, Luke was his alibi. Falk and his father fled under a cloud of suspicion, saved from prosecution only because of Luke's steadfast claim that the boys had been together at the time of the crime. But now more than one person knows they didn't tell the truth back then, and Luke is dead.
Amid the worst drought in a century, Falk and the local detective question what really happened to Luke. As Falk reluctantly investigates to see if there's more to Luke's death than there seems to be, long-buried mysteries resurface, as do the lies that have haunted them. And Falk will find that small towns have always hidden big secrets.
Full of twists and turns,
Everything You Want Me to Be
reconstructs a year in the life of a dangerously mesmerizing young woman, during which a small town's darkest secrets come to the forefront… and she inches closer and closer to her death.
High school senior Hattie Hoffman has spent her whole life playing many parts: the good student, the good daughter, the good citizen. When she's found brutally stabbed to death on the opening night of her high school play, the tragedy rips through the fabric of her small town community. Local sheriff Del Goodman, a family friend of the Hoffmans, vows to find her killer, but trying to solve her murder yields more questions than answers. It seems that Hattie's acting talents ran far beyond the stage. Told from three points of view — Del, Hattie, and the new English teacher whose marriage is crumbling —
Everything You Want Me to Be
weaves the story of Hattie's last school year and the events that drew her ever closer to her death.
Evocative and razor-sharp,
Everything You Want Me to Be
challenges you to test the lines between innocence and culpability, identity and deception. Does love lead to self-discovery — or destruction?
The danger isn't all in your head…
Growing up, Kate Priddy was always a bit neurotic, experiencing momentary bouts of anxiety that exploded into full blown panic attacks after an ex-boyfriend kidnapped her and nearly ended her life. When Corbin Dell, a distant cousin in Boston, suggests the two temporarily swap apartments, Kate, an art student in London, agrees, hoping that time away in a new place will help her overcome the recent wreckage of her life.
But soon after her arrival at Corbin's grand apartment on Beacon Hill, Kate makes a shocking discovery: His next-door neighbor, a young woman named Audrey Marshall, has been murdered. When the police question her about Corbin, a shaken Kate has few answers, and many questions of her own — curiosity that intensifies when she meets Alan Cherney, a handsome, quiet tenant who lives across the courtyard, in the apartment facing Audrey's. Alan saw Corbin surreptitiously come and go from Audrey's place, yet he's denied knowing her. Then, Kate runs into a tearful man claiming to be the dead woman's old boyfriend, who insists Corbin did the deed the night that he left for London.
When she reaches out to her cousin, he proclaims his innocence and calms her nerves… until she comes across disturbing objects hidden in the apartment — and accidently learns that Corbin is not where he says he is. Could Corbin be a killer? And what about Alan? Kate finds herself drawn to this appealing man who seems so sincere, yet she isn't sure. Jetlagged and emotionally unstable, her imagination full of dark images caused by the terror of her past, Kate can barely trust herself… So how could she take the chance on a stranger she's just met?
Yet the danger Kate imagines isn't nearly as twisted and deadly as what's about to happen. When her every fear becomes very real.
And much, much closer than she thinks.
Told from multiple points of view,
Her Every Fear
is a scintillating, edgy novel rich with Peter Swanson's chilling insight into the darkest corners of the human psyche and virtuosic skill for plotting that has propelled him to the highest ranks of suspense, in the tradition of such greats as Gillian Flynn, Paula Hawkins, Patricia Highsmith, and James M. Cain.
It's 1965 in a tight-knit working-class neighborhood in Queens, New York, and Ruth Malone — a single mother who works long hours as a cocktail waitress — wakes to discover her two small children, Frankie Jr. and Cindy, have gone missing. Later that day, Cindy's body is found in a derelict lot a half mile from her home, strangled. Ten days later, Frankie Jr.'s decomposing body is found. Immediately, all fingers point to Ruth.
As police investigate the murders, the detritus of Ruth's life is exposed. Seen through the eyes of the cops, the empty bourbon bottles and provocative clothing which litter her apartment, the piles of letters from countless men and Ruth's little black book of phone numbers, make her a drunk, a loose woman — and therefore a bad mother. The lead detective, a strict Catholic who believes women belong in the home, leaps to the obvious conclusion: facing divorce and a custody battle, Malone took her children's lives.
Pete Wonicke is a rookie tabloid reporter who finagles an assignment to cover the murders. Determined to make his name in the paper, he begins digging into the case. Pete's interest in the story develops into an obsession with Ruth, and he comes to believe there's something more to the woman whom prosecutors, the press, and the public have painted as a promiscuous femme fatale. Did Ruth Malone violently kill her own children, is she a victim of circumstance — or is there something more sinister at play?
Inspired by a true story,
Little Deaths
, like celebrated novels by Sarah Waters and Megan Abbott, is compelling literary crime fiction that explores the capacity for good and evil in us all.
Please make a list of every possession you consider essential to your life.
The request seems odd, even intrusive — and for the two women who answer, the consequences are devastating.
EMMA
Reeling from a traumatic break-in, Emma wants a new place to live. But none of the apartments she sees are affordable or feel safe. Until One Folgate Street. The house is an architectural masterpiece: a minimalist design of pale stone, plate glass, and soaring ceilings. But there are rules. The enigmatic architect who designed the house retains full control: no books, no throw pillows, no photos or clutter or personal effects of any kind. The space is intended to transform its occupant — and it does.
JANE
After a personal tragedy, Jane needs a fresh start. When she finds One Folgate Street she is instantly drawn to the space — and to its aloof but seductive creator. Moving in, Jane soon learns about the untimely death of the home's previous tenant, a woman similar to Jane in age and appearance. As Jane tries to untangle truth from lies, she unwittingly follows the same patterns, makes the same choices, crosses paths with the same people, and experiences the same terror, as the girl before.
Louise is a single mom, a secretary, stuck in a modern-day rut. On a rare night out, she meets a man in a bar and sparks fly. Though he leaves after they kiss, she's thrilled she finally connected with someone.
When Louise arrives at work on Monday, she meets her new boss, David. The man from the bar. The very married man from the bar… who says the kiss was a terrible mistake, but who still can't keep his eyes off Louise.
And then Louise bumps into Adele, who's new to town and in need of a friend. But she also just happens to be married to David. And if you think you know where this story is going, think again, because
Behind Her Eyes
is like no other book you've read before.
David and Adele look like the picture-perfect husband and wife. But then why is David so controlling? And why is Adele so scared of him?
As Louise is drawn into David and Adele's orbit, she uncovers more puzzling questions than answers. The only thing that is crystal clear is that something in this marriage is very, very wrong. But Louise can't guess how wrong — and how far a person might go to protect their marriage's secrets.
In
Behind Her Eyes
, Sarah Pinborough has written a novel that takes the modern day love triangle and not only turns it on its head, but completely reinvents it in a way that will leave readers reeling.
Is he a hero?
Eight years ago, Sharlah May Nash's older brother beat their drunken father to death with a baseball bat in order to save both of their lives. Now 13 years old, Sharlah has finally moved on. About to be adopted by retired FBI profiler Pierce Quincy and his partner, Rainie Conner, Sharlah loves one thing best about her new family: They are all experts on monsters.
Is he a killer?
Then the call comes in. A double murder at a local gas station, followed by reports of an armed suspect shooting his way through the wilds of Oregon. As Quincy and Rainie race to assist, they are forced to confront mounting evidence: The shooter may very well be Sharlah's older brother, Telly Ray Nash, and it appears his killing spree has only just begun.
All she knows for sure: He's back.
As the clock winds down on a massive hunt for Telly, Quincy and Rainie must answer two critical questions: Why after eight years has this young man started killing again? And what does this mean for Sharlah? Once upon a time, Sharlah's big brother saved her life. Now, she has two questions of her own: Is her brother a hero or a killer? And how much will it cost her new family before they learn the final, shattering truth? Because as Sharlah knows all too well, the biggest danger is the one standing right behind you
.
As a young man, Leon Nader suffered from insomnia. As a sleepwalker, he even turned to violence during his nocturnal excursions and had psychiatric treatment for his condition. Eventually, he was convinced he had been cured — but one day, years later, Leon's wife disappears from their apartment under mysterious circumstances. Could it be that his illness has broken out again?
In order to find out how he behaves in his sleep, Leon fits a movement activated camera to his forehead — and when he looks at the video the next morning he makes a discovery that bursts the borders of his imagination. His nocturnal personality goes through a door that is totally unknown to him and descends into the darkness…
I See You by Clare Mackintosh
Every morning and evening, Zoe Walker takes the same route to the train station, waits at a certain place on the platform, finds her favorite spot in the car, never suspecting that someone is watching her…
It all starts with a classified ad. During her commute home one night, while glancing through her local paper, Zoe sees her own face staring back at her; a grainy photo along with a phone number and a listing for a website called FindTheOne.com.
Other women begin appearing in the same ad, a different one every day, and Zoe realizes they've become the victims of increasingly violent crimes — including murder. With the help of a determined cop, she uncovers the ad's twisted purpose… A discovery that turns her paranoia into full-blown panic. Zoe is sure that someone close to her has set her up as the next target.
And now that man on the train — the one smiling at Zoe from across the car — could be more than just a friendly stranger. He could be someone who has deliberately chosen
her
and is ready to make his next move…
"We are always telling a story
to
ourselves, about ourselves." This is one of the little mantras Dustin Tillman likes to share with his patients, and it's meant to be reassuring. But what if that story is a lie?
A psychologist in suburban Cleveland, Dustin is drifting through his 40s when he hears the news: His adopted brother, Rusty, is being released from prison. Thirty years ago, Rusty received a life sentence for the massacre of Dustin's parents, aunt, and uncle. The trial came to epitomize the 1980s hysteria over Satanic cults; despite the lack of physical evidence, the jury believed the outlandish accusations Dustin and his cousin made against Rusty. Now, after DNA analysis has overturned the conviction, Dustin braces for a reckoning.
Meanwhile, one of Dustin's patients has been plying him with stories of the drowning deaths of a string of drunk college boys. At first Dustin dismisses his patient's suggestions that a serial killer is at work as paranoid thinking, but as the two embark on an amateur investigation, Dustin starts to believe that there's more to the deaths than coincidence. Soon he becomes obsessed, crossing all professional boundaries — and putting his own family in harm's way.
From one of today's most renowned practitioners of literary suspense,
Ill Will
is an intimate thriller about the failures of memory and the perils of self-deception. In Dan Chaon's nimble, chilling prose, the past looms over the present, turning each into a haunted place.
Eleven years ago, Lindsey Nash escaped into the night with her young daughter and left an abusive relationship. Her ex-husband, Andrew, was sent to jail and Lindsey started over with a new life.
Now, Lindsey is older and wiser, with her own business and a teenage daughter who needs her more than ever. When Andrew is finally released from prison, Lindsey believes she has cut all ties and left the past behind her. But she gets the sense that someone is watching her, tracking her every move. Her new boyfriend is threatened. Her home is invaded, and her daughter is shadowed. Lindsey is convinced it's her ex-husband, even though he claims he's a different person. But has he really changed? Is the one who wants her dead closer to home than she thought?
With
Never Let You Go
, Chevy Stevens delivers a chilling, twisting thriller that crackles with suspense as it explores the darkest heart of love and obsession.
She's your best friend.
She knows all your secrets.
That's why she's so dangerous.
A single mother's life is turned upside down when her best friend vanishes in this chilling debut thriller in the vein of
Gone Girl
and
The Girl on the Train.
It starts with a simple favor — an ordinary kindness mothers do for one another. When her best friend, Emily, asks Stephanie to pick up her son Nicky after school, she happily says yes. Nicky and her son, Miles, are classmates and best friends, and the five-year-olds love being together — just like she and Emily. A widow and stay-at-home mommy blogger living in woodsy suburban Connecticut, Stephanie was lonely until she met Emily, a sophisticated PR executive whose job in Manhattan demands so much of her time.
But Emily doesn't come back. She doesn't answer calls or return texts. Stephanie knows something is terribly wrong — Emily would never leave Nicky, no matter what the police say. Terrified, she reaches out to her blog readers for help. She also reaches out to Emily's husband, the handsome, reticent Sean, offering emotional support. It's the least she can do for her best friend. Then, she and Sean receive shocking news. Emily is dead. The nightmare of her disappearance is over.
Or is it? Because soon, Stephanie will begin to see that nothing — not friendship, love, or even an ordinary favor — is as simple as it seems.
A Simple Favor
is a remarkable tale of psychological suspense — a clever and twisting free-fall of a ride filled with betrayals and reversals, twists and turns, secrets and revelations, love and loyalty, murder and revenge. Darcey Bell masterfully ratchets up the tension in a taut, unsettling, and completely absorbing story that holds you in its grip until the final page.
A handsome stranger moves to the small Pennsylvania town of Central Valley, and his name is Chris Brennan. He's applying for a job as a teacher and varsity baseball coach at the local high school, and he looks perfect, on paper. But his name is an alias, his resume is false, and everything about him is a lie. And he has a secret plan — for which he needs a pawn on the baseball team.
Susan Sematov loves her younger son Raz, the quirky and free-spirited pitcher of the team. But Raz's adored father died only a few months ago, and the family is grief-stricken. Secretly, Raz is looking to fill the Daddy-shaped hole in his heart.
Heather Larkin is a struggling single mother who's dedicated to her only son Justin, the quiet rookie on the team. But Justin's shy and reserved nature renders him vulnerable to attention, including that of a new father-figure.
Mindy Kostis is the wife of a busy surgeon and the queen bee of the baseball boosters, where her super-popular son Evan is the star catcher. But she doesn't realize that Evan's sense of entitlement is becoming a full-blown case of affluenza, and after he gets his new BMW, it's impossible to know where he's going — or whom he's spending time with.
The lives of these families revolve around the baseball team — and Chris Brennan. What does he really want? How far will he go to get it? Who among them will survive the lethal jeopardy threatening them, from the shadows?
Enthralling and suspenseful,
One Perfect Lie
is an emotional thriller and a suburban crime story that will keep readers riveted to the shocking end, with killer twists and characters you won't soon forget.
A single mother turns up dead at the bottom of the river that runs through town. Earlier in the summer, a vulnerable teenage girl met the same fate. They are not the first women lost to these dark waters, but their deaths disturb the river and its history, dredging up secrets long submerged.
Left behind is a lonely 15-year-old girl. Parentless and friendless, she now finds herself in the care of her mother's sister, a fearful stranger who has been dragged back to the place she deliberately ran from — a place to which she vowed she'd never return.
With the same propulsive writing and acute understanding of human instincts that captivated millions of readers around the world in her explosive debut thriller,
The Girl on the Train
, Paula Hawkins delivers an urgent, twisting, deeply satisfying read that hinges on the deceptiveness of emotion and memory, as well as the devastating ways that the past can reach a long arm into the present.
Beware a calm surface — you never know what lies beneath.
If you can't trust yourself, who can you trust?
Cass is having a hard time since the night she saw the car in the woods, on the winding rural road, in the middle of a downpour, with the woman sitting inside — the woman who was killed. She's been trying to put the crime out of her mind; what could she have done, really? It's a dangerous road to be on in the middle of a storm. Her husband would be furious if he knew she'd broken her promise not to take that shortcut home. And she probably would only have been hurt herself if she'd stopped.
But since then, she's been forgetting every little thing: where she left the car, if she took her pills, the alarm code, why she ordered a pram when she doesn't have a baby.
The only thing she can't forget is that woman, the woman she might have saved, and the terrible nagging guilt.
Or the silent calls she's receiving, or the feeling that someone's watching her…
As an old house is demolished in a gentrifying section of London, a workman discovers a tiny skeleton, buried for years. For journalist Kate Waters, it's a story that deserves attention. She cobbles together a piece for her newspaper, but at a loss for answers, she can only pose a question: Who is the Building Site Baby?
As Kate investigates, she unearths connections to a crime that rocked the city decades earlier: A newborn baby was stolen from the maternity ward in a local hospital and was never found. Her heartbroken parents were left devastated by the loss.
But there is more to the story, and Kate is drawn — house by house — into the pasts of the people who once lived in this neighborhood that has given up its greatest mystery. And she soon finds herself the keeper of unexpected secrets that erupt in the lives of three women — and torn between what she can and cannot tell…
Ten years ago, college student Quincy Carpenter went on vacation with five friends and came back alone, the only survivor of a horror movie-scale massacre. In an instant, she became a member of a club no one wants to belong to — a group of similar survivors known in the press as the Final Girls. Lisa, who lost nine sorority sisters to a college dropout's knife; Sam, who went up against the Sack Man during her shift at the Nightlight Inn; and now Quincy, who ran bleeding through the woods to escape Pine Cottage and the man she refers to only as Him. The three girls are all attempting to put their nightmares behind them, and, with that, one another. Despite the media's attempts, they never meet.
Now, Quincy is doing well — maybe even great, thanks to her Xanax prescription. She has a caring almost-fiancé, Jeff; a popular baking blog; a beautiful apartment; and a therapeutic presence in Coop, the police officer who saved her life all those years ago. Her memory won't even allow her to recall the events of that night; the past is in the past.
That is, until Lisa, the first Final Girl, is found dead in her bathtub, wrists slit, and Sam, the second, appears on Quincy's doorstep. Blowing through Quincy's life like a whirlwind, Sam seems intent on making Quincy relive the past, with increasingly dire consequences, all of which makes Quincy question why Sam is really seeking her out. And when new details about Lisa's death come to light, Quincy's life becomes a race against time as she tries to unravel Sam's truths from her lies, evade the police and hungry reporters, and, most crucially, remember what really happened at Pine Cottage, before what was started 10 years ago is finished.
The only thing more dangerous than a lie… is the truth.
Josie Buhrman has spent the last 10 years trying to escape her family's reputation and with good reason. After her father's murder 13 years prior, her mother ran away to join a cult and her twin sister Lanie, once Josie's closest friend and confidant, betrayed her in an unimaginable way. Now, Josie has finally put down roots in New York, settling into domestic life with her partner Caleb, and that's where she intends to stay.
The only problem is that she has lied to Caleb about every detail of her past — starting with her last name.
When investigative reporter Poppy Parnell sets off a media firestorm with a mega-hit podcast that reopens the long-closed case of Josie's father's murder, Josie's world begins to unravel. Meanwhile, the unexpected death of Josie's long-absent mother forces her to return to her Midwestern hometown where she must confront the demons from her past — and the lies on which she has staked her future.
"Where did they come from? Why did they fall? The question would be asked a thousand times…
Until, of course, more important question arose, at which time everyone promptly forgot that a thousand birds fell on the town of Mount Oanoke at all."
In a quiet Pennsylvania town, a thousand dead starlings fall onto a high school baseball field, unleashing a horrifying and unexpected chain of events that will rock the close-knit community.
Beloved baseball coach and teacher Nate Winters and his wife, Alicia, are well respected throughout town. That is, until one of the many reporters investigating the bizarre bird phenomenon catches Nate embracing a wayward student, Lucia Hamm, in front of a sleazy motel. Lucia soon buoys the scandal by claiming that she and Nate are engaged in an affair, throwing the town into an uproar… and leaving Alicia to wonder if her husband has a second life.
And when Lucia suddenly disappears, the police only to have one suspect: Nate.
Nate's coworker and sole supporter, Bridget Harris, Lucia's creative writing teacher, is determined to prove his innocence. She has Lucia's class journal, and while some of the entries appear particularly damning to Nate's case, others just don't add up. Bridget knows the key to Nate's exoneration and the truth of Lucia's disappearance lie within the walls of the school and in the pages of that journal.
Told from the alternating points of view of Alicia, Nate, Lucia, and Bridget,
The Blackbird Season
is a haunting, psychologically nuanced suspense, filled with Kate Moretti's signature "chillingly satisfying" (
Publishers Weekly
) twists and turns.
Peter Rena is a "fixer." He and his partner, Randi Brooks, earn their living making the problems of the powerful disappear. They get their biggest job yet when the White House hires them to vet the president's nominee for the Supreme Court. Judge Roland Madison is a legal giant, but he's a political maverick, with views that might make the already tricky confirmation process even more difficult. Rena and his team go full-bore to cover every inch of the judge's past, while the competing factions of Washington D.C. mobilize with frightening intensity: ambitious senators, garrulous journalists, and wily power players on both sides of the aisle.
All of that becomes background when a string of seemingly random killings overlaps with Rena's investigation, with Judge Madison a possible target. Racing against the clock to keep his nominee safe, the President satisfied, and the political wolves at bay, Rena learns just how dangerous Washington's obsession with power — how to get it and how to keep it — can be.
Written with razor-sharp political insight and heart-pounding action,
Shining City
is a hugely impressive debut that announces a major new talent.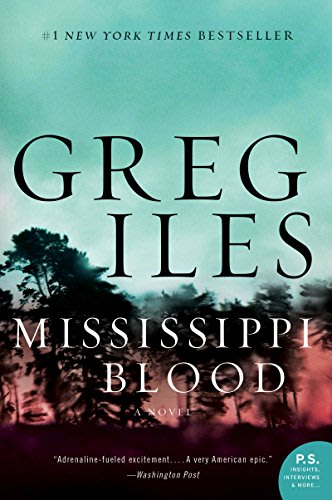 The endgame is at hand for Penn Cage, his family, and the enemies bent on destroying them in this revelatory volume in the epic trilogy set in modern-day Natchez, Mississippi — Greg Iles's epic tale of love and honor, hatred and revenge that explores how the sins of the past continue to haunt the present.
Shattered by grief and dreaming of vengeance, Penn Cage sees his family and his world collapsing around him. The woman he loves is gone, his principles have been irrevocably compromised, and his father, once a paragon of the community that Penn leads as mayor, is about to be tried for the murder of a former lover. Most terrifying of all, Dr. Cage seems bent on self-destruction. Despite Penn's experience as a prosecutor in major murder trials, his father has frozen him out of the trial preparations — preferring to risk dying in prison to revealing the truth of the crime to his son.
During forty years practicing medicine, Tom Cage made himself the most respected and beloved physician in Natchez, Mississippi. But this revered Southern figure has secrets known only to himself and a handful of others. Among them, Tom has a second son, the product of an 1960s affair with his devoted African American nurse, Viola Turner. It is Viola who has been murdered, and her bitter son — Penn's half-brother — who sets in motion the murder case against his father. The resulting investigation exhumes dangerous ghosts from Mississippi's violent past. In some way that Penn cannot fathom, Viola Turner was a nexus point between his father and the Double Eagles, a savage splinter cell of the KKK. More troubling still, the long-buried secrets shared by Dr. Cage and the former Klansmen may hold the key to the most devastating assassinations of the 1960s. The surviving Double Eagles will stop at nothing to keep their past crimes buried, and with the help of some of the most influential men in the state, they seek to ensure that Dr. Cage either takes the fall for them, or takes his secrets to an early grave.
Tom Cage's murder trial sets a terrible clock in motion, and unless Penn can pierce the veil of the past and exonerate his father, his family will be destroyed. Unable to trust anyone around him — not even his own mother — Penn joins forces with Serenity Butler, a famous young black author who has come to Natchez to write about his father's case. Together, Penn and Serenity — a former soldier — battle to crack the Double Eagles and discover the secret history of the Cage family and the South itself, a desperate move that risks the only thing they have left to gamble: their lives.
Mississippi Blood
is the enthralling conclusion to a breathtaking trilogy seven years in the making — one that has kept readers on the edge of their seats. With piercing insight, narrative prowess, and a masterful ability to blend history and imagination,
New York Times
bestselling author Greg Iles illuminates the brutal history of the American South in a highly atmospheric and suspenseful novel that delivers the shocking resolution his fans have eagerly awaited.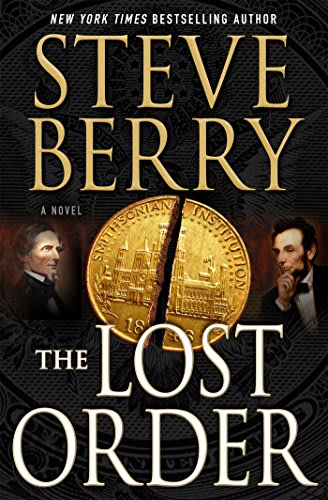 The Knights of the Golden Circle was the largest and most dangerous clandestine organization in American history. It amassed billions in stolen gold and silver, all buried in hidden caches across the United States. Since 1865 treasure hunters have searched, but little of that immense wealth has ever been found.
Now, one hundred and sixty years later, two factions of what remains of the Knights of the Golden Circle want that lost treasure — one to spend it for their own ends, the other to preserve it.
Thrust into this battle is former Justice Department agent Cotton Malone, whose connection to the knights is far deeper than he ever imagined. At the center is the Smithsonian Institution — linked to the knights, its treasure, and Malone himself through an ancestor, a Confederate spy named Angus "Cotton" Adams, whose story holds the key to everything. Complicating matters are the political ambitions of a reckless Speaker of the House and the bitter widow of a United States Senator, who together are planning radical changes to the country. And while Malone and Cassiopeia Vitt face the past, ex-president Danny Daniels and Stephanie Nelle confront a new and unexpected challenge, a threat that may cost one of them their life.
From the backrooms of the Smithsonian to the deepest woods in rural Arkansas, and finally up into the rugged mountains of northern New Mexico,
The Lost Order
is a perilous adventure into our country's dark past, and a potentially even darker future.
Ragdoll by Daniel Cole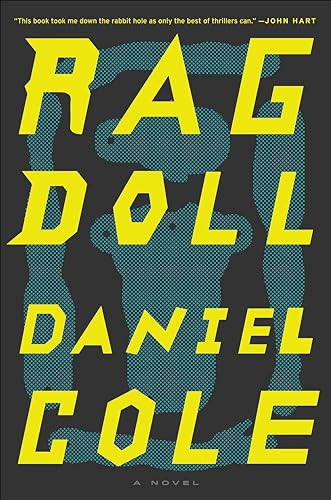 William Fawkes, a controversial detective known as The Wolf, has just been reinstated to his post after he was suspended for assaulting a vindicated suspect. Still under psychological evaluation, Fawkes returns to the force eager for a big case. When his former partner and friend, Detective Emily Baxter, calls him to a crime scene, he's sure this is it: the body is made of the dismembered parts of six victims, sewn together like a puppet — a corpse that becomes known as "The Ragdoll."
Fawkes is tasked with identifying the six victims, but that gets dicey when his reporter ex-wife anonymously receives photographs from the crime scene, along with a list of six names, and the dates on which the Ragdoll Killer plans to murder them.
The final name on the list is
Fawkes
.
Baxter and her trainee partner, Alex Edmunds, hone in on figuring out what links the victims together before the killer strikes again. But for Fawkes, seeing his name on the list sparks a dark memory, and he fears that the catalyst for these killings has more to do with him — and his past — than anyone realizes.
With a breakneck pace, a twisty plot, and a wicked sense of humor,
Ragdoll
announces the arrival of the hottest new brand in crime fiction.
---
Literary Fiction
From the #1 bestselling author of
The Historian
comes an engrossing novel
that spans the past and the present — and unearths the dark secrets of Bulgaria, a beautiful and haunted country.
A young American woman, Alexandra Boyd, has traveled to Sofia, Bulgaria, hoping that life abroad will salve the wounds left by the loss of her beloved brother. Soon after arriving in this elegant East European city, however, she helps an elderly couple into a taxi — and realizes too late that she has accidentally kept one of their bags. Inside she finds an ornately carved wooden box engraved with a name:
Stoyan Lazarov.
Raising the hinged lid, she discovers that she is holding an urn filled with human ashes.
As Alexandra sets out to locate the family and return this precious item, she will first have to uncover the secrets of a talented musician who was shattered by political oppression — and she will find out all too quickly that this knowledge is fraught with its own danger.
Kostova's new novel is a tale of immense scope that delves into the horrors of a century and traverses the culture and landscape of this mysterious country. Suspenseful and beautifully written, it explores the power of stories, the pull of the past, and the hope and meaning that can sometimes be found in the aftermath of loss.
From the internationally bestselling author of
The Vegetarian
, a "rare and astonishing" (
The Observer
) portrait of political unrest and the universal struggle for justice.
In the midst of a violent student uprising in South Korea, a young boy named Dong-ho is shockingly killed.
The story of this tragic episode unfolds in a sequence of interconnected chapters as the victims and the bereaved encounter suppression, denial, and the echoing agony of the massacre. From Dong-ho's best friend who meets his own fateful end; to an editor struggling against censorship; to a prisoner and a factory worker, each suffering from traumatic memories; and to Dong-ho's own grief-stricken mother; and through their collective heartbreak and acts of hope is the tale of a brutalized people in search of a voice.
An award-winning, controversial bestseller,
Human Acts
is a timeless, pointillist portrait of an historic event with reverberations still being felt today, by turns tracing the harsh reality of oppression and the resounding, extraordinary poetry of humanity.
4 3 2 1 by Paul Auster
Paul Auster's greatest, most heartbreaking and satisfying novel — a sweeping and surprising story of birthright and possibility, of love and of life itself: a masterpiece.
Nearly two weeks early, on March 3, 1947, in the maternity ward of Beth Israel Hospital in Newark, New Jersey, Archibald Isaac Ferguson, the one and only child of Rose and Stanley Ferguson, is born. From that single beginning, Ferguson's life will take four simultaneous and independent fictional paths. Four identical Fergusons made of the same DNA, four boys who are the same boy, go on to lead four parallel and entirely different lives. Family fortunes diverge. Athletic skills and sex lives and friendships and intellectual passions contrast. Each Ferguson falls under the spell of the magnificent Amy Schneiderman, yet each Amy and each Ferguson have a relationship like no other. Meanwhile, readers will take in each Ferguson's pleasures and ache from each Ferguson's pains, as the mortal plot of each Ferguson's life rushes on.
As inventive and dexterously constructed as anything Paul Auster has ever written, yet with a passion for realism and a great tenderness and fierce attachment to history and to life itself that readers have never seen from Auster before.
4 3 2 1
is a marvelous and unforgettably affecting tour de force.
From #1
New York Times
bestselling author and Pulitzer Prize winner Elizabeth Strout comes a brilliant latticework of fiction that recalls
Olive Kitteridge
in its richness, structure, and complexity. Written in tandem with
My Name Is Lucy Barton
and drawing on the small-town characters evoked there, these pages reverberate with the themes of love, loss, and hope that have drawn millions of readers to Strout's work.
"As I was writing
My Name Is Lucy Barton,
" Strout says, "it came to me that all the characters Lucy and her mother talked about had their own stories — of course! — and so the unfolding of their lives became tremendously important to me." Here, among others, are the "Pretty Nicely Girls," now adults: One trades self-respect for a wealthy husband, the other finds in the pages of a book a kindred spirit who changes her life. Tommy, the janitor at the local high school, has his faith tested in an encounter with an emotionally isolated man he has come to help; a Vietnam veteran suffering from PTSD discovers unexpected solace in the company of a lonely innkeeper; and Lucy Barton's sister, Vicky, struggling with feelings of abandonment and jealousy, nonetheless comes to Lucy's aid, ratifying the deepest bonds of family.
With the stylistic brilliance and subtle power that distinguish the work of this great writer, Elizabeth Strout has created another transcendent work of fiction, with characters who will live in readers' imaginations long after the final page is turned.
She has nothing to live for in the present, but finds there's something worth dying for in the past…
From Tiffany Reisz, the international bestselling storyteller behind
The Bourbon Thief
and
The Original Sinners
series, comes an enthralling new novel about a woman swept away by the tides who awakens to find herself in 1921, reunited with the husband she's been mourning for four years. Fans of Kate Morton and Diana Gabaldon will fall in love with the mystery, romance and beauty of an isolated South Carolina lighthouse, where a power greater than love works its magic.
A thrilling new novel from #1
New York Times
bestselling author Lisa See explores the lives of a Chinese mother and her daughter who has been adopted by an American couple.
Li-yan and her family align their lives around the seasons and the farming of tea. There is ritual and routine, and it has been ever thus for generations. Then one day a jeep appears at the village gate — the first automobile any of them have seen — and a stranger arrives.
In this remote Yunnan village, the stranger finds the rare tea he has been seeking and a reticent Akha people. In her biggest seller,
Snow Flower and the Secret Fan,
See introduced the Yao people to her readers. Here she shares the customs of another Chinese ethnic minority, the Akha, whose world will soon change
.
Li-yan, one of the few educated girls on her mountain, translates for the stranger and is among the first to reject the rules that have shaped her existence. When she has a baby outside of wedlock, rather than stand by tradition, she wraps her daughter in a blanket, with a tea cake hidden in her swaddling, and abandons her in the nearest city.
After mother and daughter have gone their separate ways, Li-yan slowly emerges from the security and insularity of her village to encounter modern life while Haley grows up a privileged and well-loved California girl. Despite Haley's happy home life, she wonders about her origins; and Li-yan longs for her lost daughter. They both search for and find answers in the tea that has shaped their family's destiny for generations.
A powerful story about a family, separated by circumstances, culture, and distance,
Tea Girl of Hummingbird Lane
paints an unforgettable portrait of a little known region and its people and celebrates the bond that connects mothers and daughters.
"Roanoke girls never last long around here. In the end, we either run or we die."
After her mother's suicide, 15-year-old Lane Roanoke came to live with her grandparents and fireball cousin, Allegra, on their vast estate in rural Kansas. Lane knew little of her mother's mysterious family, but she quickly embraced life as one of the rich and beautiful Roanoke girls. But when she discovered the dark truth at the heart of the family, she ran… fast and far away.
Eleven years later, Lane is adrift in Los Angeles when her grandfather calls to tell her Allegra has gone missing. Did she run too? Or something worse? Unable to resist his pleas, Lane returns to help search, and to ease her guilt at having left Allegra behind. Her homecoming may mean a second chance with the boyfriend whose heart she broke that long ago summer. But it also means facing the devastating secret that made her flee, one she may not be strong enough to run from again.
As it weaves between Lane's first Roanoke summer and her return,
The Roanoke Girls
shocks and tantalizes, twisting its way through revelation after mesmerizing revelation, exploring the secrets families keep and the fierce and terrible love that both binds them together and rips them apart.
This is her story. About the end of her marriage. About what happened when Christopher went missing and she went to find him. These are her secrets, this is what happened…
A young woman has agreed with her faithless husband: It's time for them to separate. For the moment it's a private matter, a secret between the two of them. As she begins her new life, she gets word that Christopher has gone missing in a remote region in the rugged south of Greece; she reluctantly agrees to go look for him, still keeping their split to herself. In her heart, she's not even sure if she wants to find him. As her search comes to a shocking breaking point, she discovers she understands less than she thought she did about her relationship and the man she used to love.
A searing, suspenseful story of intimacy and infidelity,
A Separation
lays bare the guilt that divides us from the inner lives of others. With exquisitely cool precision, Katie Kitamura propels us into the experience of a woman on edge, with a fiercely mesmerizing story to tell.
Idaho by Emily Ruskovich
A stunning debut novel about love and forgiveness, about the violence of memory and the equal violence of its loss — from O. Henry Prize-winning author Emily Ruskovich.
Ann and Wade have carved out a life for themselves from a rugged landscape in northern Idaho, where they are bound together by more than love. With her husband's memory fading, Ann attempts to piece together the truth of what happened to Wade's first wife, Jenny, and to their daughters. In a story written in exquisite prose and told from multiple perspectives — including Ann, Wade, and Jenny, now in prison — we gradually learn of the mysterious and shocking act that fractured Wade and Jenny's lives, of the love and compassion that brought Ann and Wade together, and of the memories that reverberate through the lives of every character in
Idaho
.
In a wild emotional and physical landscape, Wade's past becomes the center of Ann's imagination, as Ann becomes determined to understand the family she never knew — and to take responsibility for them, reassembling their lives, and her own.
The Great Gatsby
brilliantly recast in the contemporary South: a powerful first novel about an extended African-American family and their colliding visions of the American Dream.
JJ Ferguson has returned home to Pinewood, North Carolina to build his dream home and to woo his high school sweetheart, Ava. But he finds that the people he once knew and loved have changed, just as he has. Ava is now married, and wants a baby more than anything. The decline of the town's once-thriving furniture industry has made Ava's husband Henry grow distant and frustrated. Ava's mother Sylvia has put her own life on hold as she caters to and meddles with those around her, trying to fill the void left by her absent son. And Don, Sylvia's undeserving but charming husband, just won't stop hanging around.
JJ's newfound wealth forces everyone to consider what more they want and deserve from life than what they already have — and how they might go about getting it. Can they shape their lives to align with their wishes rather than their realities? Or are they resigned to the rhythms of the particular lives they lead?
No One Is Coming to Save Us
is a revelatory debut from an insightful voice that combines a universally resonant story with an intimate glimpse into the hearts of one family.
---
Historical Fiction
The Whiting Award–winning author of the story collection
Reasons for and Advantages of Breathing
delivers her enchanting debut novel, set in 1916 Tennessee: a rich and rewarding tale of two flawed yet endearing grifters who pursue women, wealth, and a surprisingly valuable commodity for the troops in Europe — mules.
A middle-aged Irish immigrant, Billy has a gift for illusion — making damaged objects look new. His companion, Charles, the smooth-tongued teenage son of a prostitute, is a natural salesman, just like the mythical father he's never met. Longtime horse traders and partners, they've recently turned their talents to trading mules. But in the summer of 1916, these seasoned grifters skilled in the art of the underhanded deal have just been swindled themselves. They're saddled with the one thing they may not be able to unload: a gorgeous, murderous black mare named The Midnight Cool.
Charles should have listened to Catherine, the beautiful, rebellious daughter of Leland Hatcher, the richest man in Richfield, Tennessee, and the former owner of The Midnight Cool. The horse would be worth a fortune — if she weren't a verified man-killer who attacks on sight. Charles and Billy are rooted in this muggy town until they can miraculously retrain their recalcitrant mare, and in the shadow of the growing inevitability of war, their bond begins to fray. Falling in love with Catherine — and under the spell of the deceitful, wealthy Leland, the vision of himself he'd like to be — Charles pulls away from the older man.
Despite their growing distance, Billy and Charles find their business thriving when the war in Europe pushes the demand for mules sky-high and the United States enters the fight. But when a trade goes terribly wrong, Charles is forced to reevaluate his allegiance to his country, the moral implications of his lifestyle, his relationship with Catherine, and, ultimately, his mysterious and surprisingly deep connection to Billy.
Populated by spirited, memorable characters,
The Midnight Cool
is a startlingly profound tale of aspiration, loyalty, and love — and the eternal search for something lasting in a transitory world.
From the author of
Three Souls
comes a vividly imagined and haunting new novel set in early 20th century Shanghai — a story of friendship, heartbreak, and history that follows a young Eurasian orphan's search for her long-lost mother.
That night I dreamed that I had wandered out to Dragon Springs Road all on my own, when a dreadful knowledge seized me that my mother had gone away never to return…
In 1908, Jialing is only seven years old when she is abandoned in the courtyard of a once-lavish estate near Shanghai. Jialing is
zazhong
— Eurasian — and faces a lifetime of contempt from both Chinese and Europeans. Without her mother's protection, she can survive only if the estate's new owners, the Yang family, agree to take her in.
Jialing finds allies in Anjuin, the eldest Yang daughter, and Fox, an animal spirit who has lived in the haunted courtyard for centuries. But Jialing's life as the Yangs' bondservant changes unexpectedly when she befriends a young English girl who then mysteriously vanishes.
Always hopeful of finding her long-lost mother, Jialing grows into womanhood during the tumultuous early years of the Chinese republic, guided by Fox and by her own strength of spirit, away from the shadows of her past. But she finds herself drawn into a murder at the periphery of political intrigue, a relationship that jeopardizes her friendship with Anjuin, and a forbidden affair that brings danger to the man she loves.
New York Times
bestselling author Beatriz Williams recreates the New York City of
A Certain Age
in this deliciously spicy adventure that mixes past and present and centers on a Jazz Age love triangle involving a rugged Prohibition agent, a saucy redheaded flapper, and a debonair Princetonian from a wealthy family.
When she discovers her husband cheating, Ella Hawthorne impulsively moves out of their SoHo loft and into a small apartment in an old Greenwich Village building. Her surprisingly attractive new neighbor, Hector, warns her to stay out of the basement at night. Tenants have reported strange noises after midnight — laughter, clinking glasses, jazz piano — even though the space has been empty for decades. Back in the Roaring Twenties, the place hid a speakeasy.
In 1924, Geneva "Gin" Kelly, a smart-mouthed flapper from the hills of western Maryland, is a regular at this Village hideaway known as the Christopher Club. Caught up in a raid, Gin becomes entangled with Prohibition enforcement agent Oliver Anson, who persuades her to help him catch her stepfather Duke Kelly, one of Appalachia's most notorious bootleggers.
Headstrong and independent, Gin is no weak-kneed fool. So how can she be falling in love with the taciturn, straight-arrow Revenue agent when she's got Princeton boy Billy Marshall, the dashing son of society doyenne Theresa Marshall, begging to make an honest woman of her? While anything goes in the Roaring Twenties, Gin's adventures will shake proper Manhattan society to its foundations, exposing secrets that shock even this free-spirited redhead — secrets that will echo from Park Avenue to the hollers of her Southern hometown.
As Ella discovers more about the basement speakeasy, she becomes inspired by the spirit of her exuberant predecessor, and decides to live with abandon in the wicked city too…
A sweeping multigenerational debut novel about idealism, betrayal, and family secrets that takes us from Brooklyn in the 1930s to Soviet Russia to post-Cold War America
When the Great Depression hits, Florence Fein leaves Brooklyn College for what appears to be a plum job in Moscow — and the promise of love and independence. But once in Russia, she quickly becomes entangled in a country she can't escape. Many years later, Florence's son, Julian, will make the opposite journey, immigrating back to the United States. His work in the oil industry takes him on frequent visits to Moscow, and when he learns that Florence's KGB file has been opened, he arranges a business trip to uncover the truth about his mother, and to convince his son, Lenny, who is trying to make his fortune in the new Russia, to return home. What he discovers is both chilling and heartbreaking: an untold story of what happened to a generation of Americans abandoned by their country.
The Patriots
is a riveting evocation of the Cold War years, told with brilliant insight and extraordinary skill. Alternating between Florence's and Julian's perspectives, it is at once a mother-son story and a tale of two countries bound in a dialectic dance; a love story and a spy story; both a grand, old-fashioned epic and a contemporary novel of ideas. Through the history of one family moving back and forth between continents over three generations
,
The Patriots
is a poignant tale of the power of love, the rewards and risks of friendship, and the secrets parents and children keep from one another.
Two women, two directions: one dark, extraordinary day.
Meet Ottie Lee Henshaw, a startling, challenging beauty in small-town Indiana. Quick of mind, she navigates a stifling marriage, a lecherous boss, and on one day in the summer of 1930 an odyssey across the countryside to witness a dark and fearful celebration.
Meet Calla Destry, a determined young woman desperate to escape the violence of her town and to find the lover who has promised her a new life.
On this day, the countryside of Jim Crow–era Indiana is no place for either. It is a world populated by frenzied demagogues and crazed revelers, by marauding vigilantes and grim fish suppers, by possessed blood hounds and, finally, by the Ku Klux Klan itself. Reminiscent of the works of Louise Erdrich, Edward P. Jones, and Marilynne Robinson,
The Evening Road
is the story of two remarkable women on the move through an America riven by fear and hatred, and eager to flee the secrets they have left behind.
The
New York Times
bestselling author of
The Girl Who Came Home
turns the clock back 100 years to a time when two young girls from Cottingley, Yorkshire, convinced the world that they had done the impossible and photographed fairies in their garden. Now, in her newest novel, international bestseller Hazel Gaynor reimagines their story.
1917
… It was inexplicable, impossible, but it had to be true — didn't it? When two young cousins, Frances Griffiths and Elsie Wright from Cottingley, England, claim to have photographed fairies at the bottom of the garden, their parents are astonished. But when one of the great novelists of the time, Sir Arthur Conan Doyle, becomes convinced of the photographs' authenticity, the girls become a national sensation, their discovery offering hope to those longing for something to believe in amid a world ravaged by war. Frances and Elsie will hide their secret for many decades. But Frances longs for the truth to be told.
One hundred years later
… When Olivia Kavanagh finds an old manuscript in her late grandfather's bookshop she becomes fascinated by the story it tells of two young girls who mystified the world. But it is the discovery of an old photograph that leads her to realize how the fairy girls' lives intertwine with hers, connecting past to present, and blurring her understanding of what is real and what is imagined. As she begins to understand why a nation once believed in fairies, can Olivia find a way to believe in herself?
"Just because the men have gone to war, why do we have to close the choir? And precisely when we need it most!"
As England enters World War II's dark early days, spirited music professor Primrose Trent, recently arrived to the village of Chilbury, emboldens the women of the town to defy the Vicar's stuffy edict to shutter the church's choir in the absence of men and instead "carry on singing." Resurrecting themselves as "The Chilbury Ladies' Choir," the women of this small village soon use their joint song to lift up themselves, and the community, as the war tears through their lives.
Told through letters and journals,
The Chilbury Ladies' Choir
moves seamlessly from budding romances to village intrigues to heartbreaking matters of life and death. As we come to know the struggles of the charismatic members of this unforgettable outfit — a timid widow worried over her son at the front; the town beauty drawn to a rakish artist; her younger sister nursing an impossible crush and dabbling in politics she doesn't understand; a young Jewish refugee hiding secrets about her family; and a conniving midwife plotting to outrun her seedy past — we come to see how the strength each finds in the choir's collective voice reverberates in her individual life. In turns funny, charming, and heart-wrenching, this lovingly executed ensemble novel will charm and inspire, illuminating the true spirit of the women on the homefront, in a village of indomitable spirit, at the dawn of a most terrible conflict.
From the #1
New York Times
bestselling author of the smash bestseller
Orphan Train,
a stunning and atmospheric novel of friendship, passion, and art, inspired by Andrew Wyeth's mysterious and iconic painting
Christina's World.
"Later he told me that he'd been afraid to show me the painting. He thought I wouldn't like the way he portrayed me: dragging myself across the field, fingers clutching dirt, my legs twisted behind. The arid moonscape of wheatgrass and timothy. That dilapidated house in the distance, looming up like a secret that won't stay hidden."
To Christina Olson, the entire world was her family's remote farm in the small coastal town of Cushing, Maine. Born in the home her family had lived in for generations, and increasingly incapacitated by illness, Christina seemed destined for a small life. Instead, for more than 20 years, she was host and inspiration for the artist Andrew Wyeth, and became the subject of one of the best known American paintings of the 20th century.
As she did in
Orphan Train
, Christina Baker Kline interweaves fact and fiction in a powerful novel that illuminates a little-known part of America's history. Bringing into focus the flesh-and-blood woman behind the portrait, she vividly imagines the life of a woman with a complicated relationship to her family and her past, and a special bond with one of our greatest modern artists.
Told in evocative and lucid prose,
A Piece of the World
is a story about the burdens and blessings of family history, and how artist and muse can come together to forge a new and timeless legacy.
The
New York Times
bestselling and legendary author of
Helen of Troy
and
Elizabeth I
now turns her gaze on Emperor Nero, one of the most notorious and misunderstood figures in history.
Built on the backs of those who fell before it, Julius Caesar's imperial dynasty is only as strong as the next person who seeks to control it. In the Roman Empire no one is safe from the sting of betrayal: man, woman — or child.
As a boy, Nero's royal heritage becomes a threat to his very life, first when the mad emperor Caligula tries to drown him, then when his great aunt attempts to secure her own son's inheritance. Faced with shocking acts of treachery, young Nero is dealt a harsh lesson: It is better to be cruel than dead.
While Nero idealizes the artistic and athletic principles of Greece, his very survival rests on his ability to navigate the sea of vipers that is Rome. The most lethal of all is his own mother, a cold-blooded woman whose singular goal is to control the empire. With cunning and poison, the obstacles fall one by one. But as Agrippina's machinations earn her son a title he is both tempted and terrified to assume, Nero's determination to escape her thrall will shape him into the man he was fated to become — an Emperor who became legendary.
With impeccable research and captivating prose,
The Confessions of Young Nero
is the story of a boy's ruthless ascension to the throne. Detailing his journey from innocent youth to infamous ruler, it is an epic tale of the lengths to which man will go in the ultimate quest for power and survival.
In a journey shrouded in mystery and intrigue, Sir John Franklin's 1845 campaign in search of the Northwest Passage ended in tragedy. All 129 men were lost to the ice, and nothing from the expedition was retrieved, including two rare and valuable Greenwich chronometers. When one of the chronometers appears a century and a half later in London, in pristine condition and crudely disguised as a Victorian carriage clock, new questions arise about what really happened on that expedition — and the fates of the men involved.
When Nelson Nilsson, an aimless drifter from Alberta, finds himself in Canada's Northern Territories in search of his brother, he meets Fay Morgan by chance. Fay has just arrived from London, hoping to find answers to her burning questions about her past. When they discover that their questions about their pasts and present are inextricably linked, the two will become unlikely partners as they unravel a mystery that traverses continents and centuries.
In a narrative that crosses time and space, O'Loughlin delves deep into the history of Franklin's expedition through the eyes of the explorers themselves, addressing questions that have intrigued historians and readers for centuries. What motivated these men to strike out on dangerous campaigns in search of the unknown? What was at stake for them, and for those they left behind? And when things went wrong — things that couldn't be shared — what would they do to protect themselves and their discoveries?
From the
New York Times
bestselling author of
The Dressmaker
and
A Touch of Stardust
, comes a Hollywood coming-of-age novel, in which Ingrid Bergman's affair with Roberto Rossellini forces her biggest fan to reconsider everything she was raised to believe
In 1950, Ingrid Bergman — already a major star after movies like
Casablanca
and
Joan of Arc
— has a baby out of wedlock with her Italian lover, film director Roberto Rossellini. Previously held up as an icon of purity, Bergman's fall shocked her legions of American fans.
Growing up in Hollywood, Jessica Malloy watches as her PR executive father helps make Ingrid a star at Selznick Studio. Over years of fleeting interactions with the actress, Jesse comes to idolize Ingrid, who she considered not only the epitome of elegance and integrity, but also the picture-perfect mother, an area where her own difficult mom falls short.
In a heated era of McCarthyism and extreme censorship, Ingrid's affair sets off an international scandal that robs 17-year-old Jesse of her childhood hero. When the stress placed on Jesse's father begins to reveal hidden truths about the Malloy family, Jesse's eyes are opened to the complex realities of life — and love.
Beautifully written and deeply moving,
The Hollywood Daughter
is an intimate novel of self-discovery that evokes a Hollywood sparkling with glamour and vivid drama.
In the final installment of Sally Christie's "tantalizing" (
New York Daily News
)
Mistresses of Versailles
trilogy, Jeanne Becu, a woman of astounding beauty but humble birth, works her way from the grimy back streets of Paris to the palace of Versailles, where the aging King Louis XV has become a jaded and bitter old philanderer. Jeanne bursts into his life and, as the Comtesse du Barry, quickly becomes his official mistress.
"That beastly bourgeois Pompadour was one thing; a common prostitute is quite another kettle of fish."
After decades of suffering the King's endless stream of Royal Favorites, the princesses of the Court have reached a breaking point. Horrified that he would bring the lowborn Comtesse du Barry into the hallowed halls of Versailles, Louis XV's daughters, led by the indomitable Madame Adelaide, vow eternal enmity and enlist the young dauphiness Marie Antoinette in their fight against the new mistress. But as tensions rise and the French Revolution draws closer, a prostitute in the palace soon becomes the least of the nobility's concerns.
Told in Christie's witty and engaging style, the final book in
The Mistresses of Versailles
trilogy will delight and entrance fans as it once again brings to life the sumptuous and cruel world of 18th century Versailles, and France as it approaches irrevocable change.
War Cry by Wilbur Smith
The saga of the legendary Courtney family continues in this 14th installment in Wilbur Smith's bestselling
series
— the sequel to 2009's
Assegai
— a thrilling tale of espionage, adventure, and danger, set in Africa and spanning from the Great War's end to the dark days of World War II.
As a member of the remarkable Courtney family, Leon Courtney knows how quickly fortunes can be won and lost. Over the course of more than two centuries, generations of his family have risen and fallen with the tides of history. Leon, too, has experienced his own share of triumph and pain. In the wake of his beloved wife's death, the renowned big-game hunter is raising his young daughter, Saffron, alone in colonial Kenya.
In the 1920s, the continent of Africa is a dangerous place. As Leon attempts to navigate the murky political waters of this most exquisitely beautiful and wildest of lands, his daughter grows into an independent and headstrong young woman bound for a far different life in Britain, as a student at Oxford.
But over the course of more than two decades, spies, traitors, and adventurers will dog their every step. As the fitful years of peace lead to the outbreak of the Second World War — involving Africa once more — Leon and Saffron must fight for their survival… and that of their illustrious family.
Wilbur Smith masterfully captures the tensions that will spark a war across continents — and the uncertainty and hopes of a father and daughter caught in its grips — in this engrossing novel that delivers the fast-paced action and vivid history that have made him a living legend.
From the
New York Times
bestselling author of
The Weight of Water
and
The Pilot's Wife
(an Oprah's Book Club selection): an exquisitely suspenseful new novel about an extraordinary young woman tested by a catastrophic event and its devastating aftermath — based on the true story of the largest fire in Maine's history.
In October 1947, after a summer long drought, fires break out all along the Maine coast from Bar Harbor to Kittery and are soon racing out of control from town to village. Five months pregnant, Grace Holland is left alone to protect her two toddlers when her husband, Gene, joins the volunteer firefighters. Along with her best friend, Rosie, and Rosie's two young children, Grace watches helplessly as their houses burn to the ground, the flames finally forcing them all into the ocean as a last resort. The women spend the night frantically protecting their children, and in the morning find their lives forever changed: homeless, penniless, awaiting news of their husbands' fate, and left to face an uncertain future in a town that no longer exists. In the midst of this devastating loss, Grace discovers glorious new freedoms — joys and triumphs she could never have expected her narrow life with Gene could contain — and her spirit soars. And then the unthinkable happens — and Grace's bravery is tested as never before.
In this second novel of Alison Weir's epic
Six Tudor Queens
series, the acclaimed author and historian weaves exciting new research into the story of Anne Boleyn, Henry VIII's most infamous wife, a woman ahead of her time whose very life — and death — forever changed a nation.
Born into a noble English family, Anne is barely a teenager when she is sent from her family's Hever Castle to serve at the royal court of the Netherlands. Yet what seems a strategic move on the part of her opportunistic father is actually a chance for the girl to grow and discover herself. There, and later in France, Anne thrives, preferring to absorb the works of progressive writers rather than participate in courtly flirtations. She also begins to understand the inequalities and indignities suffered by her gender.
Anne isn't completely inured to the longings of the heart, but her powerful family has ambitious plans for her future that override any wishes of her own. When the King of England himself, Henry VIII, asks Anne to be his mistress, she spurns his advances — reminding him that he is a married man who has already conducted an affair with her sister, Mary. Anne's rejection only intensifies Henry's pursuit, but in the absence of a male heir — and given an aging Queen Katherine — the opportunity to elevate and protect the Boleyn family, and to exact vengeance on her envious detractors, is too tempting for Anne to resist, even as it proves to be her undoing.
While history tells of how Anne Boleyn died, this compelling new novel shows just how she lived.
A young woman finds the most powerful love of her life when she gives birth at an institution for unwed mothers in 1883 Philadelphia. She is told she must give up her daughter to avoid lifelong poverty and shame. But she chooses to keep her.
Pregnant, left behind by her lover, and banished from her Quaker home and teaching position, Lilli de Jong enters a home for wronged women to deliver her child. She is stunned at how much her infant needs her and at how quickly their bond overtakes her heart. Mothers in her position face disabling prejudice, which is why most give up their newborns. But Lilli can't accept such an outcome. Instead, she braves moral condemnation and financial ruin in a quest to keep herself and her baby alive.
Confiding their story to her diary as it unfolds, Lilli takes readers from an impoverished charity to a wealthy family's home to the streets of a burgeoning American city. Drawing on rich history,
Lilli de Jong
is both an intimate portrait of love and loss and a testament to the work of mothers. "So little is permissible for a woman," writes Lilli, "yet on her back every human climbs to adulthood."
From a forgotten moment in history comes an inspiring novel about finding strength and courage in the most unimaginable places.
In turn-of-the-century South Africa, 14-year-old Lettie, her younger brother, and her mother are Dutch Afrikaner settlers who have been taken from their farm by British soldiers and are being held in a concentration camp. It is early in the Boer War, and Lettie's father, grandfather, and brother are off fighting the British as thousands of Afrikaner women and children are detained. The camps are cramped and disease ridden; the threat of illness and starvation are ever present. Determined to dictate their own fate, Lettie and her family give each other strength and hope as they fight to survive amid increasingly dire conditions.
Brave and defiant, Lettie finds comfort in memories of stargazing with her grandfather, in her plan to be a writer, and in surprising new friendships that will both nourish and challenge her. A beautiful testament to love, family, and sheer force of will,
The Lost History of Stars
was inspired by Dave Boling's grandfather's own experience as a soldier during the Boer War. Lettie is a figure of abiding grace, and her story is richly drawn and impossible to forget.
From acclaimed author Ellen Marie Wiseman comes a vivid, daring novel about the devastating power of family secrets — beginning in the poignant, lurid world of a Depression-era traveling circus and coming full circle in the transformative 1950s.
On a summer evening in 1931, Lilly Blackwood glimpses circus lights from the grimy window of her attic bedroom. Lilly isn't allowed to explore the meadows around Blackwood Manor. She's never even ventured beyond her narrow room. Momma insists it's for Lilly's own protection, that people would be afraid if they saw her. But on this unforgettable night, Lilly is taken outside for the first time — and sold to the circus sideshow.
More than two decades later, 19-year-old Julia Blackwood has inherited her parents' estate and horse farm. For Julia, home was an unhappy place full of strict rules and forbidden rooms, and she hopes that returning might erase those painful memories. Instead, she becomes immersed in a mystery involving a hidden attic room and photos of circus scenes featuring a striking young girl.
At first, The Barlow Brothers' Circus is just another prison for Lilly. But in this rag-tag, sometimes brutal world, Lilly discovers strength, friendship, and a rare affinity for animals. Soon, thanks to elephants Pepper and JoJo and their handler, Cole, Lilly is no longer a sideshow spectacle but the circus's biggest attraction… until tragedy and cruelty collide. It will fall to Julia to learn the truth about Lilly's fate and her family's shocking betrayal, and find a way to make Blackwood Manor into a place of healing at last.
Moving between Julia and Lilly's stories, Ellen Marie Wiseman portrays two extraordinary, very different women in a novel that, while tender and heartbreaking, offers moments of joy and indomitable hope.
A new tour de force from the bestselling author of
Free Food for Millionaires
,
for readers of
A Fine Balance
and
Cutting for Stone
.
Profoundly moving and gracefully told,
Pachinko
follows one Korean family through the generations, beginning in early 1900s Korea with Sunja, the prized daughter of a poor yet proud family, whose unplanned pregnancy threatens to shame them. Betrayed by her wealthy lover, Sunja finds unexpected salvation when a young tubercular minister offers to marry her and bring her to Japan to start a new life.
So begins a sweeping saga of exceptional people in exile from a homeland they never knew and caught in the indifferent arc of history. In Japan, Sunja's family members endure harsh discrimination, catastrophes, and poverty, yet they also encounter great joy as they pursue their passions and rise to meet the challenges this new home presents. Through desperate struggles and hard-won triumphs, they are bound together by deep roots as their family faces enduring questions of faith, family, and identity.
"All I had known for certain when I came around the hen house that first evening in July and saw my husband trudging into the yard after lifetimes spent away from us, a borrowed bag in his hand and the shadow of grief on his face, was that he had to be protected at all costs from knowing what had happened in his absence. I did not believe he could survive it."
When Major Gryffth Hockaday is called to the front lines of the Civil War, his new bride is left to care for her husband's 300-acre farm and infant son. Placidia, a mere teenager herself living far from her family and completely unprepared to run a farm or raise a child, must endure the darkest days of the war on her own. By the time Major Hockaday returns two years later, Placidia is bound for jail, accused of having borne a child in his absence and murdering it. What really transpired in the two years he was away?
Inspired by a true incident, this saga conjures the era with uncanny immediacy. Amid the desperation of wartime, Placidia sees the social order of her Southern homeland unravel as her views on race and family are transformed. A love story, a story of racial divide, and a story of the South as it fell in the war, T
he Second Mrs. Hockaday
reveals how that generation — and the next — began to see their world anew.
A powerful and evocative debut novel about two American military nurses during World War II that illuminates the unsung heroism of women who risked their lives in the fight — a riveting saga of friendship, valor, sacrifice, and survival combining the grit and selflessness of
Band of Brothers
with the emotional resonance of
The Nightingale
.
In war-torn France, Jo McMahon, an Italian-Irish girl from the tenements of Brooklyn, tends to six seriously wounded soldiers in a makeshift medical unit. Enemy bombs have destroyed her hospital convoy, and now Jo singlehandedly struggles to keep her patients and herself alive in a cramped and freezing tent close to German troops. There is a growing tenderness between her and one of her patients, a Scottish officer, but Jo's heart is seared by the pain of all she has lost and seen. Nearing her breaking point, she fights to hold on to joyful memories of the past, to the times she shared with her best friend, Kay, whom she met in nursing school.
Half a world away in the Pacific, Kay is trapped in a squalid Japanese POW camp in Manila, one of thousands of Allied men, women, and children whose fates rest in the hands of a sadistic enemy. Far from the familiar safety of the small Pennsylvania coal town of her childhood, Kay clings to memories of her happy days posted in Hawaii, and the handsome flyer who swept her off her feet in the weeks before Pearl Harbor. Surrounded by cruelty and death, Kay battles to maintain her sanity and save lives as best she can… and live to see her beloved friend Jo once more.
When the conflict at last comes to an end, Jo and Kay discover that to achieve their own peace, they must find their place — and the hope of love — in a world that's forever changed. With rich, superbly researched detail, Teresa Messineo's thrilling novel brings to life the pain and uncertainty of war and the sustaining power of love and friendship, and illuminates the lives of the women who risked everything to save others during a horrifying time.
An extraordinary, propulsive novel based on the true story of a family of Polish Jews who are separated at the start of the Second World War, determined to survive — and to reunite
.
It is the spring of 1939 and three generations of the Kurc family are doing their best to live normal lives, even as the shadow of war grows closer. The talk around the family Seder table is of new babies and budding romance, not of the increasing hardships threatening Jews in their hometown of Radom, Poland. But soon the horrors overtaking Europe will become inescapable and the Kurcs will be flung to the far corners of the world, each desperately trying to navigate his or her own path to safety.
As one sibling is forced into exile, another attempts to flee the continent, while others struggle to escape certain death, either by working grueling hours on empty stomachs in the factories of the ghetto or by hiding as gentiles in plain sight. Driven by an unwavering will to survive and by the fear that they may never see one another again, the Kurcs must rely on hope, ingenuity, and inner strength to persevere.
A novel of breathtaking sweep and scope that spans five continents and six years and transports readers from the jazz clubs of Paris to Kraków's most brutal prison to the ports of Northern Africa and the farthest reaches of the Siberian gulag,
We Were the Lucky Ones
demonstrates how in the face of the twentieth century's darkest moment, the human spirit can find a way to survive, and even triumph.
One very special work of art — a Chaim Soutine painting — will connect the lives and fates of two different women, generations apart, in this enthralling and transporting debut novel that moves from World War II Vienna to contemporary Los Angeles.
It is 1939 in Vienna, and as the specter of war darkens Europe, Rose Zimmer's parents are desperate. Unable to get out of Austria, they manage to secure passage for their young daughter on a kindertransport, and send her to live with strangers in England.
Six years later, the war finally over, a grief-stricken Rose attempts to build a life for herself. Alone in London, devastated, she cannot help but try to search out one piece of her childhood: the Chaim Soutine painting her mother had cherished.
Many years later, the painting finds its way to America. In modern-day Los Angeles, Lizzie Goldstein has returned home for her father's funeral. Newly single and unsure of her path, she also carries a burden of guilt that cannot be displaced. Years ago, as a teenager, Lizzie threw a party at her father's house with unexpected but far-reaching consequences. The Soutine painting that she loved and had provided lasting comfort to her after her own mother had died was stolen, and has never been recovered.
This painting will bring Lizzie and Rose together and ignite an unexpected friendship, eventually revealing long-held secrets that hold painful truths. Spanning decades and unfolding in crystalline, atmospheric prose,
The Fortunate Ones
is a haunting story of longing, devastation, and forgiveness, and a deep examination of the bonds and desires that map our private histories.
From the author of the acclaimed Crooked Heart comes another "smart, funny, ingenious, revealing tale of London life during the Second World War" (
The Independent
) — longlisted for the Orange Prize upon its original publication in England.
It is 1940. France has fallen, and only a narrow strip of sea lies between Great Britain and invasion. The war could go either way and everyone must do their bit. Young copy writer Catrin Cole is drafted into the Ministry of Information to help "write women" into propaganda films — something that the men aren't very good at.
She is quickly seconded to the Ministry's latest endeavor: a heart-warming tale of bravery and rescue at Dunkirk. It's all completely fabricated, of course, but what does that matter when the nation's morale is at stake? Since call-up has stripped the industry of its brightest and best, it is the callow, the jaded and the utterly unsuitable who must make up the numbers: Ambrose Hilliard, third most popular British film-star of 1924; Edith Beadmore, Madame Tussauds wardrobe assistant turned costumier; and Arthur Frith, whose peacetime job as a catering manager has not really prepared him for his sudden, unexpected elevation to Special Military Advisor.
Now in a serious world, in a nation under siege, they must all swallow their mutual distaste, ill-will, and mistrust to unite for the common good, for King and Country, and — in one case — for better or worse….
A powerful novel of friendship set in a traveling circus during World War II,
The Orphan's Tale
introduces two extraordinary women and their harrowing stories of sacrifice and survival.
Sixteen-year-old Noa has been cast out in disgrace after becoming pregnant by a Nazi soldier and being forced to give up her baby. She lives above a small rail station, which she cleans in order to earn her keep… When Noa discovers a boxcar containing dozens of Jewish infants bound for a concentration camp, she is reminded of the child that was taken from her. And in a moment that will change the course of her life, she snatches one of the babies and flees into the snowy night.
Noa finds refuge with a German circus, but she must learn the flying trapeze act so she can blend in undetected, spurning the resentment of the lead aerialist, Astrid. At first rivals, Noa and Astrid soon forge a powerful bond. But as the facade that protects them proves increasingly tenuous, Noa and Astrid must decide whether their friendship is enough to save one another — or if the secrets that burn between them will destroy everything.
Kristin Hannah's
The Nightingale
meets
Anna Karenina
, a vivid and captivating novel of love, war, and the resilience of one woman's spirit.
England, 1939: Julia Compton has a beautifully well-ordered life. Once a promising pianist, she now has a handsome husband, a young son she adores, and a housekeeper who takes care of her comfortable home. Then, on the eve of war, a film crew arrives in her coastal town. She falls in love.
The consequences are devastating. Penniless, denied access to her son, and completely unequipped to fend for herself, she finds herself adrift in wartime London with her lover, documentary filmmaker Dougie Birdsall. While Dougie seeks truth wherever he can find it, Julia finds herself lost. As the German invasion looms and bombs rain down on the city, she faces a choice — succumb to her fate, or fight to forge a new identity in the heat of war.
World War II comes to Farleigh Place, the ancestral home of Lord Westerham and his five daughters, when a soldier with a failed parachute falls to his death on the estate. After his uniform and possessions raise suspicions, MI5 operative and family friend Ben Cresswell is covertly tasked with determining if the man is a German spy. The assignment also offers Ben the chance to be near Lord Westerham's middle daughter, Pamela, whom he furtively loves. But Pamela has her own secret: she has taken a job at Bletchley Park, the British code-breaking facility.
As Ben follows a trail of spies and traitors, which may include another member of Pamela's family, he discovers that some within the realm have an appalling, history-altering agenda. Can he, with Pamela's help, stop them before England falls?
Inspired by the events and people of World War II, writer Rhys Bowen crafts a sweeping and riveting saga of class, family, love, and betrayal.
Three women, haunted by the past and the secrets they hold.
Set at the end of World War II, in a crumbling Bavarian castle that once played host to all of German high society, a powerful and propulsive story of three widows whose lives and fates become intertwined — an affecting, shocking, and ultimately redemptive novel from the author of the
New York Times
Notable Book
The Hazards of Good Breeding
.
Amid the ashes of Nazi Germany's defeat, Marianne von Lingenfels returns to the once-grand castle of her husband's ancestors, an imposing stone fortress now fallen into ruin following years of war. The widow of a resister murdered in the failed July 20, 1944, plot to assassinate Adolf Hitler, Marianne plans to uphold the promise she made to her husband's brave conspirators: to find and protect their wives, her fellow resistance widows.
First Marianne rescues six-year-old Martin, the son of her dearest childhood friend, from a Nazi reeducation home. Together, they make their way across the smoldering wreckage of their homeland to Berlin, where Martin's mother, the beautiful and naive Benita, has fallen into the hands of occupying Red Army soldiers. Then she locates Ania, another resister's wife, and her two boys, now refugees languishing in one of the many camps that house the millions displaced by the war.
As Marianne assembles this makeshift family from the ruins of her husband's resistance movement, she is certain their shared pain and circumstances will hold them together. But she quickly discovers that the black-and-white, highly principled world of her privileged past has become infinitely more complicated, filled with secrets and dark passions that threaten to tear them apart. Eventually, all three women must come to terms with the choices that have defined their lives before, during, and after the war — each with their own unique share of challenges.
Written with the devastating emotional power of
The Nightingale
,
Sarah's Key
, and
The Light Between Oceans
, Jessica Shattuck's evocative and utterly enthralling novel offers a fresh perspective on one of the most tumultuous periods in history. Combining piercing social insight and vivid historical atmosphere,
The Women in the Castle
is a dramatic yet nuanced portrait of war and its repercussions that explores what it means to survive, love, and, ultimately, to forgive in the wake of unimaginable hardship.
In an enthralling new historical novel from national bestselling author Kate Quinn, two women — a female spy recruited to the real-life Alice Network in France during World War I and an unconventional American socialite searching for her cousin in 1947 — are brought together in a mesmerizing story of courage and redemption.
1947. In the chaotic aftermath of World War II, American college girl Charlie St. Clair is pregnant, unmarried, and on the verge of being thrown out of her very proper family. She's also nursing a desperate hope that her beloved cousin Rose, who disappeared in Nazi-occupied France during the war, might still be alive. So when Charlie's parents banish her to Europe to have her "little problem" taken care of, Charlie breaks free and heads to London, determined to find out what happened to the cousin she loves like a sister.
1915. A year into the Great War, Eve Gardiner burns to join the fight against the Germans and unexpectedly gets her chance when she's recruited to work as a spy. Sent into enemy-occupied France, she's trained by the mesmerizing Lili, the "Queen of Spies," who manages a vast network of secret agents right under the enemy's nose.
Thirty years later, haunted by the betrayal that ultimately tore apart the Alice Network, Eve spends her days drunk and secluded in her crumbling London house. Until a young American barges in uttering a name Eve hasn't heard in decades, and launches them both on a mission to find the truth… no matter where it leads.
For fans of
All the Light We Cannot See
and
Orphan Train
, the author of the "thought-provoking" (
Library Journal,
starred review) and "must-read" (
PopSugar
) novel
The Gilded Years
crafts a captivating tale of three young people divided by the horrors of World War II and their journey back to one another.
During the turbulent months following the 1941 bombing of Pearl Harbor, 21-year-old Emi Kato, the daughter of a Japanese diplomat, is locked behind barbed wire in a Texas interment camp, the victim of misfortune and America's new policies of fear. Plagued by fence sickness, her world changes when she meets Christian Lange, whose German-born parents were wrongfully arrested for un-American activities. Together, they live as prisoners with thousands of other German and Japanese families, but discover that young love can triumph over even the most unjust circumstances.
When Emi and her mother are abruptly sent back to Japan, Christian enlists in the US Army, with his sights set on the Pacific front — and a reunion with Emi. Sent away for her safety, Emi lives out the war in a Japanese resort town where many in the foreign community have fled, including both Jews and Nazis. When she overhears a German officer boasting of the men he has murdered in Asia, fate brings Emi back to Leo Hartmann, the son of prominent Austrian Jews, now a refugee in Shanghai — her oldest friend and her first love. Fearing for his life, Emi is determined to find Leo. But will Christian's devotion be strong enough to stop her?
Hurtled together by war, passion, and extraordinary acts of selflessness, the paths of these three remarkable young people collide as the fighting on the Pacific front crescendos. With her "elegant and extremely gratifying" (
USA TODAY
) storytelling, Tanabe paints a stunning portrait of a turning point in history.
---
Romance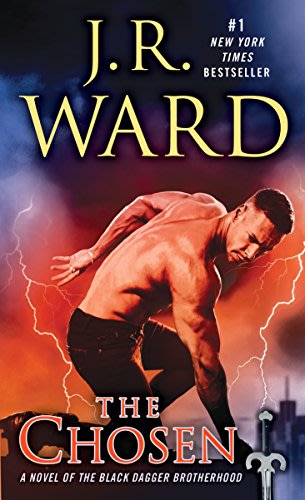 A scorching forbidden love threatens to tear a rift through the Black Dagger Brotherhood in J. R. Ward's newest novel in the #1
New York Times
bestselling
series
.
Xcor, leader of the Band of Bastards, convicted of treason against the Blind King, is facing a brutal interrogation and torturous death at the hands of the Black Dagger Brotherhood. Yet after a life marked by cruelty and evil deeds, he accepts his soldier's fate, his sole regret the loss of a sacred female who was never his: the Chosen Layla.
Layla alone knows the truth that will save Xcor's life. But revealing his sacrifice and his hidden heritage will expose them both and destroy everything Layla holds dear — even her role of mother to her precious young. Torn between love and loyalty, she must summon the courage to stand up against the only family she has for the only man she will ever love. Yet even if Xcor is somehow granted a reprieve, he and Layla would have to confront a graver challenge: bridging the chasm that divides their worlds without paving the way for a future of even greater war, desolation, and death.
As a dangerous old enemy returns to Caldwell, and the identity of a new deity is revealed, nothing is certain or safe in the world of the Black Dagger Brotherhood, not even true love… or destinies that have long seemed set in stone.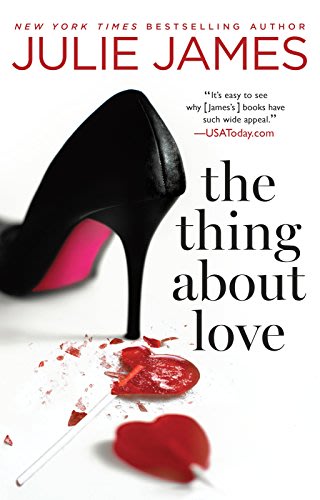 The
New York Times
bestselling author of
Suddenly One Summer
blows the covers of two FBI agents who can't hide who they are from each other…
FBI agents Jessica Harlow and John Shepherd have a past. The former lawyer and cocky Army Ranger clashed during their training at Quantico and gladly went their separate ways after graduating from the Academy. Six years later, the last thing either of them expects is to be assigned to work as partners in a high-profile undercover sting.
For both of them, being paired with an old rival couldn't come at a worse time. Recently divorced from a Hollywood producer and looking for a fresh start, Jessica is eager to prove herself at her new field office. And John is just one case away from his dream assignment to the FBI's elite Hostage Rescue Team. In order to nail a corrupt Florida politician, they'll have to find a way to work together — a task that becomes even trickier when they're forced to hole up at a romantic beachfront resort as part of the investigation. Suddenly, the heat behind their nonstop sparring threatens to make the job a lot more complicated…
The highly anticipated sequel to #1
New York Times
bestselling author Robyn Carr's
What We Find
transports readers back to Sullivan's Crossing. The rustic campground at the crossroads of the Colorado and Continental Divide trails welcomes everyone — whether you're looking for a relaxing weekend getaway or a whole new lease on life. It's a wonderful place where good people face their challenges with humor, strength and love.
For Sierra Jones, Sullivan's Crossing is meant to be a brief stopover. She's put her troubled past behind her but the path forward isn't yet clear. A visit with her big brother Cal and his new bride, Maggie, seems to be the best option to help her get back on her feet.
Not wanting to burden or depend on anyone, Sierra is surprised to find the Crossing offers so much more than a place to rest her head. Cal and Maggie welcome her into their busy lives and she quickly finds herself bonding with Sully, the quirky campground owner who is the father figure she's always wanted. But when her past catches up with her, it's a special man and an adorable puppy who give her the strength to face the truth and fight for a brighter future. In Sullivan's Crossing Sierra learns to cherish the family you are given and the family you choose.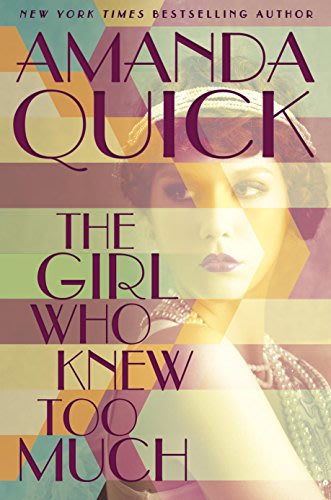 Amanda Quick, the bestselling author of
'Til Death Do Us Part
, transports readers to 1930s California, where glamour and seduction spawn a multitude of sins…
When Hollywood moguls and stars want privacy, they head to an idyllic small town on the coast, where the exclusive Burning Cove Hotel caters to their every need. It's where reporter Irene Glasson finds herself staring down at a beautiful actress at the bottom of a pool…
The dead woman had a red-hot secret about up-and-coming leading man Nick Tremayne, a scoop that Irene couldn't resist — especially since she's just a rookie at a third-rate gossip rag. But now Irene's investigation into the drowning threatens to tear down the wall of illusion that is so deftly built around the famous actor, and there are powerful men willing to do anything to protect their investment.
Seeking the truth, Irene finds herself drawn to a master of deception. Oliver Ward was once a world-famous magician — until he was mysteriously injured during his last performance. Now the owner of the Burning Cove Hotel, he can't let scandal threaten his livelihood, even if it means trusting Irene, a woman who seems to have appeared in Los Angeles out of nowhere four months ago…
With Oliver's help, Irene soon learns that the glamorous paradise of Burning Cove hides dark and dangerous secrets. And that the past — always just out of sight — could drag them both under…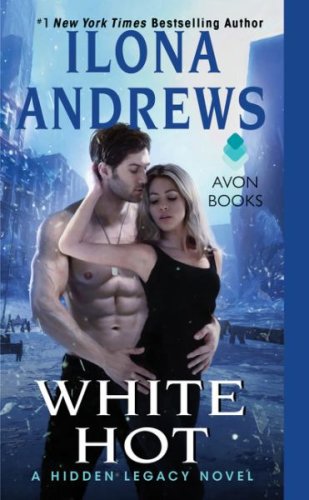 The
Hidden Legacy
series by #1
New York Times
bestselling author Ilona Andrews continues as Nevada and Rogan navigate a world where magic is the norm… and their relationship burns hot.
Nevada Baylor has a unique and secret skill — she
knows
when people are lying — and she's used that magic (along with plain, hard work) to keep her colorful and close-knit family's detective agency afloat. But her new case pits her against the shadowy forces that almost destroyed the city of Houston once before, bringing Nevada back into contact with Connor "Mad" Rogan.
Rogan is a billionaire Prime — the highest rank of magic user — and as unreadable as ever, despite Nevada's "talent." But there's no hiding the sparks between them. Now that the stakes are even higher, both professionally and personally, and their foes are unimaginably powerful, Rogan and Nevada will find that nothing burns like ice…
While you were sleeping…
With her brother Thomas injured on the battlefront in the Colonies, orphaned Cecilia Harcourt has two unbearable choices: Move in with a maiden aunt or marry a scheming cousin. Instead, she chooses option three and travels across the Atlantic, determined to nurse her brother back to health. But after a week of searching, she finds not her brother but his best friend, the handsome officer Edward Rokesby. He's unconscious and in desperate need of her care, and Cecilia vows that she will save this soldier's life, even if staying by his side means telling one little lie…
I told everyone I was your wife.
When Edward comes to, he's more than a little confused. The blow to his head knocked out six months of his memory, but surely he would recall getting
married
. He knows who Cecilia Harcourt is — even if he does not recall her face — and with everyone calling her his wife, he decides it must be true, even though he'd always assumed he'd marry his neighbor back in England.
If only it were true…
Cecilia risks her entire future by giving herself — completely — to the man she loves. But when the truth comes out, Edward may have a few surprises of his own for the new Mrs. Rokesby.
A novel of suspense, family ties, and twisted passions from the #1
New York Times
bestselling author of
The Obsession.
The Bodine ranch and resort in western Montana is a family business, an idyllic spot for vacationers. A little over 30 thousand acres and home to four generations, it's kept running by Bodine Longbow with the help of a large staff, including new hire Callen Skinner. There was another member of the family once: Bodine's aunt, Alice, who ran off before Bodine was born. She never returned, and the Longbows don't talk about her much. The younger ones, who never met her, quietly presume she's dead. But she isn't. She is not far away, part of a new family, one she never chose — and her mind has been shattered…
When a bartender leaves the resort late one night, and Bo and Cal discover her battered body in the snow, it's the first sign that danger lurks in the mountains that surround them. The police suspect Cal, but Bo finds herself trusting him — and turning to him as another woman is murdered and the Longbows are stunned by Alice's sudden reappearance. The twisted story she has to tell about the past — and the threat that follows in her wake — will test the bonds of this strong family, and thrust Bodine into a darkness she could never have imagined.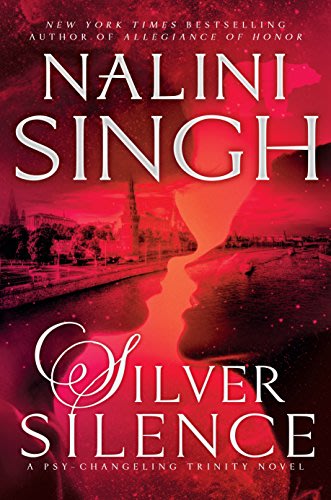 New York Times
bestselling author Nalini Singh introduces a bold new chapter in her extraordinary paranormal romance saga with the
Psy-Changeling Trinity
series. Wild passion will encounter the darkest of betrayal…
Feversong by Karen Marie Moning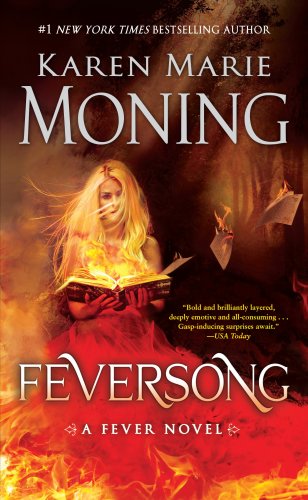 MacKayla Lane and Jericho Barrons return in the epic conclusion to the pulse-pounding
Fever
series, where a world thrown into chaos grows more treacherous at every turn.
As Mac, Barrons, Ryodan, and Jada struggle to restore control, enemies become allies, right and wrong cease to exist, and the lines between life and death, lust and love, disappear completely. Black holes loom menacingly over Dublin, threatening to destroy the earth, yet the greatest danger is the one MacKayla Lane has unleashed from within: The Sinsar Dubh — a sentient book of unthinkable evil — has possessed her body and will stop at nothing in its insatiable quest for power.
The fate of Man and Fae rests on destroying the book and recovering the long-lost Song of Making, the sole magic that can repair the fragile fabric of the earth. But to achieve these aims, sidhe-seers, the Nine, Seelie, and Unseelie must form unlikely alliances and make heart-wrenching choices. For Barrons and Jada, this means finding the Seelie queen, who alone can wield the mysterious song, negotiating with a lethal Unseelie prince hell-bent on ruling the Fae courts, and figuring out how to destroy the Sinsar Dubh while keeping Mac alive.
This time, there's no gain without sacrifice, no pursuit without risk, no victory without irrevocable loss. In the battle for Mac's soul, every decision exacts a tremendous price.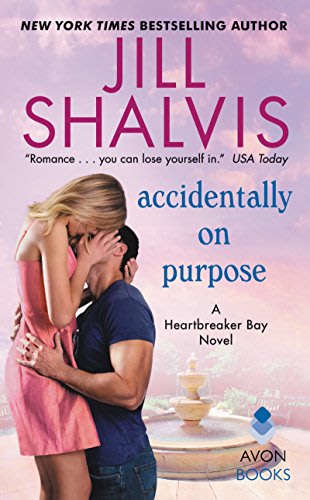 There's no such thing as a little in love…
Elle Wheaton's priorities: friends, career, and kick-ass shoes. Then there's the muscular wall of stubbornness that's security expert Archer Hunt — who comes before everything else. No point in telling Mr. "Feels-Free Zone" that, though. Elle will just see other men until she gets over Archer… which should only take a lifetime…
There's no such thing as a little in lust…
Archer's wanted the best for Elle ever since he sacrificed his law-enforcement career to save her. Their chemistry could start the next San Francisco earthquake and he craves her 24/7, but Archer doesn't want to be responsible for the damage. The alternative? Watch her go out with guys who aren't him…
There is such a thing as…
As far as Archer's concerned, nobody is good enough for Elle. But when he sets out to prove it by sabotaging her dates, she gets mad — and things get hot as hell. Now Archer has a new mission: Prove to Elle that her perfect man has been here all along…
A strong-willed beauty finds herself in the arms of the handsome drifter from her past, in this second book in the sizzling
series
set in the Old West, from
USA Today
bestselling author Beverly Jenkins.
As manager of one of the finest hotels in Arizona Territory, Portia Carmichael has respect and stability — qualities sorely missing from her harsh childhood. She refuses to jeopardize that by hitching herself to the wrong man. Suitors are plentiful, but none of them has ever looked quite as tempting as the family friend who just rode into town… and none has looked at her with such intensity and heat.
Duchess. That's the nickname Kent Randolph gave Portia when she was a young girl. Now she's a stunning, intelligent woman — and Kent has learned his share of hard lessons. After drifting through the West, he's learned the value of a place to settle down, and in Portia's arms he's found that and more. But convincing her to trust him with her heart, not just her passion, will be the greatest challenge he's known — and one he intends to win…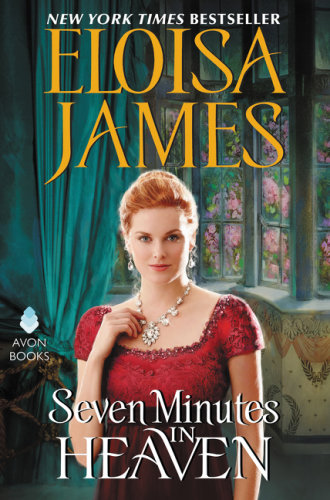 Witty and elusive Eugenia Snowe has all society begging for one of her premiere governesses — except the powerful Edward Reeve, who bursts into her office with his arrogant demands.
No question that Eugenia enjoys crossing wits with the brilliant inventor, but Ward wants far more than a governess. He wants Eugenia, and he'll stop at nothing to have her — including kidnapping.
Will Eugenia lose her heart in the most reckless gamble of her life, or will she discover the sweetest pleasure she's ever known?
All it will take is seven minutes…
Strong enough to protect her. Bold enough to love her.
When good girl Margo Connelly becomes Lamar "Striker" Jennings's latest assignment, she knows she's in trouble. And not just because he's been hired to protect her from an underworld criminal. The reformed bad boy's appeal is breaching all her defenses, and as the threats against her increase, Margo isn't sure which is more dangerous: the gangster targeting her, or the far too alluring protector tempting her to let loose.
Though Striker's now living on the right side of the law, he's convinced his troubled past keeps Margo out of his league. But physical chemistry explodes into full-blown passion when they go on the run together. Surrendering to desire could be a deadly distraction — or finally prove that he's the only man qualified to keep her safe, and win her love.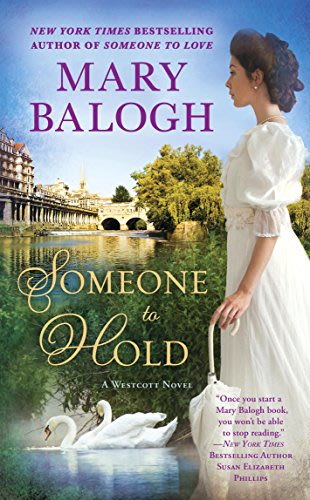 A reversal of fortune befalls a young woman in the latest
Westcott
novel from the
New York Times
bestselling author of
Only a Kiss
and
Someone to Love
.
Humphrey Wescott, Earl of Riverdale, has died, leaving behind a fortune and a scandalous secret that will forever alter the lives of his family — sending one daughter on a journey of self-discovery…
With her parents' marriage declared bigamous, Camille Westcott is now illegitimate and without a title. Looking to eschew the trappings of her old life, she leaves London to teach at the Bath orphanage where her newly discovered half-sister lived. But even as she settles in, she must sit for a portrait commissioned by her grandmother and endure an artist who riles her every nerve.
An art teacher at the orphanage that was once his home, Joel Cunningham has been hired to paint the portrait of the haughty new teacher. But as Camille poses for Joel, their mutual contempt soon turns to desire. And it is only the bond between them that will allow them to weather the rough storm that lies ahead…
New York Times
bestselling author Lisa Kleypas combines the worlds of the Wallflowers with
Marrying Winterborne
in this irresistible story of how Sebastian's son Gabriel, Lord St. Vincent, meets his match in the eccentric and headstrong Lady Pandora.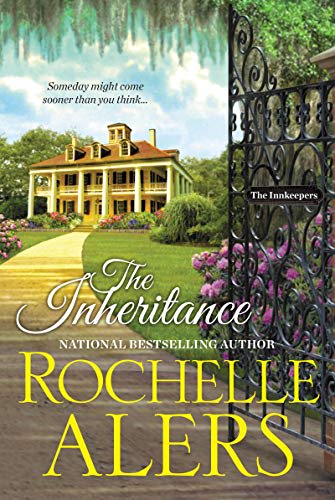 In bestselling author Rochelle Alers's passionate, uplifting new series, four friends from very different backgrounds find new beginnings amid the sultry beauty of New Orleans…
Corporate attorney Hannah DuPont-Lowell always pictured herself returning to New Orleans to retire — just not yet. But after her Manhattan company abruptly lays off its staff, there's no better place to figure out a next move than the porch of her plantation-style home.
Nestled in the stunning Garden District, the DuPont House has been in Hannah's family for two centuries. With its 18 rooms and two guesthouses, it's far more home than widowed Hannah needs. Still, it could make a wonderful inn, especially if she can convince her friends and former coworkers Tonya, Jasmine, and Nydia to join in the venture. But in the meantime, Hannah has a high school reunion to attend…
College Professor St. John McNair, Hannah's one-time classmate, is still the finest guy in any room. Between Hannah's willowy, blonde beauty, and his uncanny resemblance to Marvin Gaye, they make a striking pair. And gradually, their rekindled friendship moves toward romance. Still, Hannah is too bruised by her late husband's infidelities to trust a man again. But her friends' arrival and encouragement just might show her a path through uncertainty — straight to a vibrant, joyful new life…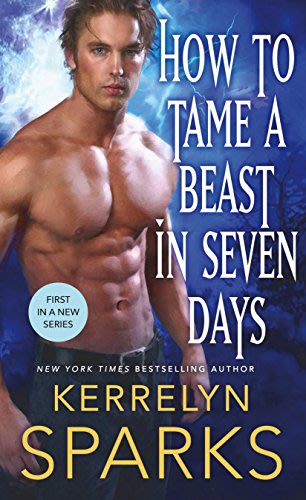 From the brilliant imagination of Kerrelyn Sparks comes a bold new fantasy romance series in which passion and magic collide. Behold the Embraced…
As one of the Embraced — one born with magical powers — the beautiful, innocent Luciana escaped certain death after her father hid her away on the Isle of Moon. Now, 19 years later, her father has returned with a frightening request. He will be executed unless Luciana returns to the mainland and marries a man feared throughout the land: a terrifying brute known as the Beast.
Luciana accepts her fate and agrees to wed the Beast — Lord Leo — in order to save her father. Soon she learns that her betrothed is also one of the Embraced. With the ability to wield lightning, Leo's immense power strikes fear into the hearts of men… and his mere touch can put an end to a woman's life. But Luciana cannot deny the passion that burns between them. How can she resist the man who scorches her soul and makes her feel intoxicated with desire — even if surrendering to him could destroy them both?
Enter a decadent sensual world where gorgeous alpha males are committed to fulfilling a woman's every desire…
Olivier isn't sure what he's gotten himself into when he joins the Honey Club, only that a dark part of him hungers for the lifestyle offered by this exclusive club. Here, no boundary will be left untested… and one's deepest fantasies will become an exquisite reality.
When Amélie invites Olivier to surrender, she gives the alpha submissive what he craves. Soon they both find themselves falling harder than they ever anticipated — but as their connection deepens, the truth about Olivier's past could destroy everything…
Gripping and seductive,
The Deep End
is the first book in a sensational new series from bestselling author Kristen Ashley.
An emotionally stirring novel that shows how obstacles can be overcome, differences can be strengths, and sometimes a choice can seem wrong even though it's absolutely right.
If not for her loving but controlling parents, Beth Prudhomme might never have taken charge of her life and moved from her native Chicago to Portland, Oregon, where she's reconnected with her spirited Aunt Sunshine and found a job as a high school music teacher. If not for her friend Nichole, Beth would never have met Sam Carney, although first impressions have left Beth with serious doubts. Sam is everything Beth is not — and her parents' worst nightmare: a tattooed auto mechanic who's rough around the edges. Reserved and smart as a whip, Beth isn't exactly Sam's usual beer-drinking, pool-playing type of woman, either.
But if not for an awkward setup one evening, Beth might never have left early and been involved in a car crash. And if not for Sam — who witnessed the terrifying ordeal, rushed to her aid, and stayed with her until help arrived — Beth might have been all alone, or worse. Yet as events play out, Sam feels compelled to check on Beth almost daily at the hospital — even bringing his guitar to play songs to lift her spirits. Soon their unlikely friendship evolves into an intense attraction that surprises them both.
Before long, Beth's strong-willed mother, Ellie, blows into town spouting harsh opinions, especially about Sam, and reopening old wounds with Sunshine. When shocking secrets from Sam's past are revealed, Beth struggles to reconcile her feelings. But when Beth goes a step too far, she risks losing the man and the life she's come to love.
Young Adult Fiction
When Griffin's first love and ex-boyfriend, Theo, dies in a drowning accident, his universe implodes. Even though Theo had moved to California for college and started seeing Jackson, Griffin never doubted Theo would come back to him when the time was right. But now, the future he's been imagining for himself has gone far off course.
To make things worse, the only person who truly understands his heartache is Jackson. But no matter how much they open up to each other, Griffin's downward spiral continues. He's losing himself in his obsessive compulsions and destructive choices, and the secrets he's been keeping are tearing him apart.
If Griffin is ever to rebuild his future, he must first confront his history, every last heartbreaking piece in the puzzle of his life.
On a planet where violence and vengeance rule, in a galaxy where some are favored by fate, everyone develops a currentgift, a unique power meant to shape the future. While most benefit from their currentgifts, Akos and Cyra do not — their gifts make them vulnerable to others' control. Can they reclaim their gifts, their fates, and their lives, and reset the balance of power in this world?
Cyra is the sister of the brutal tyrant who rules the Shotet people. Cyra's currentgift gives her pain and power — something her brother exploits, using her to torture his enemies. But Cyra is much more than just a blade in her brother's hand: she is resilient, quick on her feet, and smarter than he knows.
Akos is from the peace-loving nation of Thuvhe, and his loyalty to his family is limitless. Though protected by his unusual currentgift, once Akos and his brother are captured by enemy Shotet soldiers, Akos is desperate to get his brother out alive — no matter what the cost. When Akos is thrust into Cyra's world, the enmity between their countries and families seems insurmountable. They must decide to help each other to survive — or to destroy one another.
Caraval by Stephanie Garber
Welcome, welcome to
Caraval
— Stephanie Garber's sweeping tale of two sisters who escape their ruthless father when they enter the dangerous intrigue of a legendary game.
Scarlett has never left the tiny island where she and her beloved sister, Tella, live with their powerful, and cruel, father. Now Scarlett's father has arranged a marriage for her, and Scarlett thinks her dreams of seeing Caraval, the far-away, once-a-year performance where the audience participates in the show, are over.
But this year, Scarlett's long-dreamt of invitation finally arrives. With the help of a mysterious sailor, Tella whisks Scarlett away to the show. Only, as soon as they arrive, Tella is kidnapped by Caraval's mastermind organizer, Legend. It turns out that this season's Caraval revolves around Tella, and whoever finds her first is the winner.
Scarlett has been told that everything that happens during Caraval is only an elaborate performance. But she nevertheless becomes enmeshed in a game of love, heartbreak, and magic with the other players in the game. And whether Caraval is real or not, she must find Tella before the five nights of the game are over, a dangerous domino effect of consequences is set off, and her sister disappears forever.
An irresistible story from Kasie West that explores the timeless question: What do you do when you fall for the person you least expect?
When Autumn Collins finds herself accidentally locked in the library for an entire weekend, she doesn't think things could get any worse. But that's before she realizes that Dax Miller is locked in with her. Autumn doesn't know much about Dax except that he's trouble. Between the rumors about the fight he was in (and that brief stint in juvie that followed it) and his reputation as a loner, he's not exactly the ideal person to be stuck with. Still, she just keeps reminding herself that it is only a matter of time before Jeff, her almost-boyfriend, realizes he left her in the library and comes to rescue her.
Only he doesn't come. No one does.
Instead it becomes clear that Autumn is going to have to spend the next couple of days living off vending-machine food and making conversation with a boy who clearly wants nothing to do with her. Except there is more to Dax than meets the eye. As he and Autumn at first grudgingly, and then not so grudgingly, open up to each other, Autumn is struck by their surprising connection. But can their feelings for each other survive once the weekend is over and Autumn's old life, and old love interest, threaten to pull her from Dax's side?
The last night of the year. Now the days of winter begin and the Goblin King rides abroad, searching for his bride…
All her life, Liesl has heard tales of the beautiful, dangerous Goblin King. They've enraptured her mind, her spirit, and inspired her musical compositions. Now 18 and helping to run her family's inn, Liesl can't help but feel that her musical dreams and childhood fantasies are slipping away
.
But when her own sister is taken by the Goblin King, Liesl has no choice but to journey to the Underground to save her. Drawn to the strange, captivating world she finds — and the mysterious man who rules it — she soon faces an impossible decision. And with time and the old laws working against her, Liesl must discover who she truly is before her fate is sealed.
Dark, romantic, and powerful, S. Jae-Jones's
Wintersong
will sweep you away into a world you won't soon forget.
Empress
Rhee, also known as Crown Princess Rhiannon Ta'an, is the sole surviving heir to a powerful dynasty. She'll stop at nothing to avenge her family and claim her throne.
Fugitive
Aly has risen above his war refugee origins to find fame as the dashing star of a DroneVision show. But when he's falsely accused of killing Rhee, he's forced to prove his innocence to save his reputation — and his life.
Madman
With planets on the brink of war, Rhee and Aly are thrown together to confront a ruthless evil that threatens the fate of the entire galaxy.
Rhoda Belleza crafts a powerful saga of vengeance, warfare, and the true meaning of legacy in this exhilarating debut, perfect for readers of Alexandra Bracken's
Passenger
series and Jay Kristoff and Amie Kaufman's
Illuminae Files
.
NOT ALL ARE FREE.
NOT ALL ARE EQUAL.
NOT ALL WILL BE SAVED.
Our world belongs to the Equals — aristocrats with magical gifts — and all commoners must serve them for ten years.
But behind the gates of England's grandest estate lies a power that could break the world.
A girl thirsts for love and knowledge.
Abi is a servant to England's most powerful family, but her spirit is free. So when she falls for one of their noble-born sons, Abi faces a terrible choice. Uncovering the family's secrets might win her liberty — but will her heart pay the price?
A boy dreams of revolution.
Abi's brother, Luke, is enslaved in a brutal factory town. Far from his family and cruelly oppressed, he makes friends whose ideals could cost him everything. Now Luke has discovered there may be a power even greater than magic: revolution.
And an aristocrat will remake the world with his dark gifts.
He is a shadow in the glittering world of the Equals, with mysterious powers no one else understands. But will he liberate — or destroy?
Sal used to know his place with his adoptive gay father, their loving Mexican American family, and his best friend, Samantha. But it's senior year, and suddenly Sal is throwing punches, questioning everything, and realizing he no longer knows himself. If Sal's not who he thought he was, who is he?
This humor-infused, warmly humane look at universal questions of belonging is a triumph.
Hunted by Meagan Spooner
Beauty knows the Beast's forest in her bones — and in her blood.
Though Yeva grew up with the city's highest aristocrats, far from her father's old lodge, she knows that the forest holds secrets and that her father is the only hunter who's ever come close to discovering them.
So when her father loses his fortune and moves Yeva and her sisters back to the outskirts of town, Yeva is secretly relieved. Out in the wilderness, there's no pressure to make idle chatter with vapid baronessas… or to submit to marrying a wealthy gentleman. But Yeva's father's misfortune may have cost him his mind, and when he goes missing in the woods, Yeva sets her sights on one prey: the creature he'd been obsessively tracking just before his disappearance.
Deaf to her sisters' protests, Yeva hunts this strange Beast back into his own territory — a cursed valley, a ruined castle, and a world of creatures that Yeva's only heard about in fairy tales. A world that can bring her ruin or salvation. Who will survive: the Beauty, or the Beast?
The dream chooses the dreamer, not the other way around
—
and Lazlo Strange, war orphan and junior librarian, has always feared that his dream chose poorly. Since he was five years old he's been obsessed with the mythic lost city of Weep, but it would take someone bolder than he to cross half the world in search of it. Then a stunning opportunity presents itself, in the person of a hero called the Godslayer and a band of legendary warriors, and he has to seize his chance to lose his dream forever.
What happened in Weep two hundred years ago to cut it off from the rest of the world? What exactly did the Godslayer slay that went by the name of god? And what is the mysterious problem he now seeks help in solving?
The answers await in Weep, but so do more mysteries — including the blue-skinned goddess who appears in Lazlo's dreams. How did he dream her before he knew she existed? And if all the gods are dead, why does she seem so real?
In this sweeping and breathtaking new novel by National Book Award finalist Laini Taylor, author of the
New York Times
bestselling
Daughter of Smoke and Bone
trilogy, the shadow of the past is as real as the ghosts who haunt the citadel of murdered gods. Fall into a mythical world of dread and wonder, moths and nightmares, love and carnage.
From renowned author and National Book Award finalist Sara Zarr comes a deep, nuanced, and gorgeously written story about the complex relationship between two sisters from a broken home.
Gem has never known what it is to have security. She's never known an adult she can truly rely on. But the one constant in her life has been Dixie. Gem grew up taking care of her sister when no one else could: not their mother, whose issues make it hard for her to keep food on the table, and definitely not their father, whose intermittent presence is the only thing worse than his frequent absence. Even as Gem and Dixie have grown apart, they've always had each other.
When their dad returns home for the first time in years and tries to insert himself back into their lives, Gem finds herself with an unexpected opportunity: three days with Dixie — on their own in Seattle and beyond. But this short trip soon becomes something more, as Gem discovers that that to save herself, she may have to sever the one bond she's tried so hard to keep.
Seventeen-year-old Molly Peskin-Suso knows all about unrequited love. No matter how many times her twin sister, Cassie, tells her to woman up, Molly can't stomach the idea of rejection. So she's careful. Fat girls always have to be careful.
Then a cute new girl enters Cassie's orbit, and for the first time ever, Molly's cynical twin is a lovesick mess. Meanwhile, Molly's totally not dying of loneliness — except for the part where she is. Luckily, Cassie's new girlfriend comes with a cute hipster-boy sidekick. If Molly can win him over, she'll get her first kiss and she'll get her twin back.
There's only one problem: Molly's coworker, Reid. He's a chubby Tolkien superfan with a season pass to the Ren Faire, and there's absolutely no way Molly could fall for him.
Right?
Kings and Queens rise and fall, loyalties collide, and romance blooms in a world where the sea is rising — and cannot be escaped.
Khosa is Given to the Sea, a girl born to be fed to the water, her flesh preventing a wave like the one that destroyed the Kingdom of Stille in days of old. But before she's allowed to dance an uncontrollable twitching of the limbs that will carry her to the shore in a frenzy — she must produce an heir. Yet the thought of human touch sends shudders down her spine that not even the sound of the tide can match.
Vincent is third in line to inherit his throne, royalty in a kingdom where the old linger and the young inherit only boredom. When Khosa arrives without an heir he knows his father will ensure she fulfills her duty, at whatever cost. Torn between protecting the throne he will someday fill, and the girl whose fate is tied to its very existence, Vincent's loyalty is at odds with his heart.
Dara and Donil are the last of the Indiri, a native race whose dwindling magic grows weaker as the island country fades. Animals cease to bear young, creatures of the sea take to the land, and the Pietra — fierce fighters who destroyed the Indiri a generation before — are now marching from their stony shores for the twin's adopted homeland, Stille.
Witt leads the Pietra, their army the only family he has ever known. The stone shores harbor a secret, a growing threat that will envelop the entire land — and he will conquer every speck of soil to ensure the survival of his people.
The tides are turning in Stille, where royals scheme, Pietrans march, and the rising sea calls for its Given.
Half sisters Isabelle and Aurora are polar opposites: Isabelle is the king's headstrong illegitimate daughter, whose sight was tithed by faeries; Aurora, beautiful and sheltered, was tithed her sense of touch and voice on the same day. Despite their differences, the sisters have always been extremely close.
And then everything changes, with a single drop of Aurora's blood, a Faerie Queen who is preparing for war, a strange and enchanting dream realm — and a sleep so deep it cannot be broken.
Spindle Fire
is a tour-de-force fantasy set in the dwindling, deliciously corrupt world of the fae and featuring two truly unforgettable heroines, from a writer destined to be a major voice in YA.
Windfall by Jennifer E. Smith
Alice doesn't believe in luck — at least, not the good kind. But she does believe in love, and for some time now, she's been pining for her best friend, Teddy. On his eighteenth birthday — just when it seems they might be on the brink of something — she buys him a lottery ticket on a lark. To their astonishment, he wins $140 million, and in an instant, everything changes.
At first, it seems like a dream come true, especially since the two of them are no strangers to misfortune. As a kid, Alice won the worst kind of lottery possible when her parents died just over a year apart from each other. And Teddy's father abandoned his family not long after that, leaving them to grapple with his gambling debts. Through it all, Teddy and Alice have leaned on each other. But now, as they negotiate the ripple effects of Teddy's newfound wealth, a gulf opens between them. And soon, the money starts to feel like more of a curse than a windfall.
As they try to find their way back to each other, Alice learns more about herself than she ever could have imagined… and about the unexpected ways in which luck and love sometimes intersect.
The daughter of a prominent samurai, Mariko has long known her place — she may be an accomplished alchemist, whose cunning rivals that of her brother Kenshin, but because she is not a boy, her future has always been out of her hands. At just seventeen years old, Mariko is promised to Minamoto Raiden, the son of the emperor's favorite consort — a political marriage that will elevate her family's standing. But en route to the imperial city of Inako, Mariko narrowly escapes a bloody ambush by a dangerous gang of bandits known as the Black Clan, who she learns has been hired to kill her before she reaches the palace.
Dressed as a peasant boy, Mariko sets out to infiltrate the ranks of the Black Clan, determined to track down the person responsible for the target on her back. But she's quickly captured and taken to the Black Clan's secret hideout, where she meets their leader, the rebel ronin Takeda Ranmaru, and his second-in-command, his best friend Okami. Still believing her to be a boy, Ranmaru and Okami eventually warm to Mariko, impressed by her intellect and ingenuity. As Mariko gets closer to the Black Clan, she uncovers a dark history of secrets, of betrayal and murder, which will force her to question everything she's ever known.
As bubbly as champagne and delectable as wedding cake,
Once and for All
, Sarah Dessen's thirteenth novel, is set in the world of wedding planning, where crises are routine.
Louna, daughter of famed wedding planner Natalie Barrett, has seen every sort of wedding: on the beach, at historic mansions, in fancy hotels and clubs. Perhaps that's why she's cynical about happily-ever-after endings, especially since her own first love ended tragically. When Louna meets charming, happy-go-lucky serial dater Ambrose, she holds him at arm's length. But Ambrose isn't about to be discouraged, now that he's met the one girl he really wants.
Sarah Dessen's many, many fans will adore her latest, a richly satisfying, enormously entertaining story that has everything — humor, romance, and an ending both happy and imperfect, just like life itself.
Wayfarer by Alexandra Bracken
I've been orphaned by my time.
The timeline has changed.
My future is gone.
Etta Spencer didn't know she was a traveler until the day she emerged both miles and years from her home. Now, robbed of the powerful object that was her only hope of saving her mother, Etta finds herself stranded once more, cut off from Nicholas — the eighteenth century privateer she loves — and her natural time.
When Etta inadvertently stumbles into the heart of the Thorns, the renegade travelers who stole the astrolabe from her, she vows to finish what she started and destroy the astrolabe once and for all. Instead, she's blindsided by a bombshell revelation from their leader, Henry Hemlock: He is her father. Suddenly questioning everything she's been fighting for, Etta must choose a path, one that could transform her future.
Still devastated by Etta's disappearance, Nicholas has enlisted the unlikely help of Sophia Ironwood and a cheeky mercenary-for-hire to track both her and the missing astrolabe down. But as the tremors of change to the timeline grow stronger and the stakes for recovering the astrolabe mount, they discover an ancient power far more frightening than the rival travelers currently locked in a battle for control… a power that threatens to eradicate the timeline altogether.
From colonial Nassau to New York City, San Francisco to Roman Carthage, imperial Russia to the Vatican catacombs,
New York Times
#1 best-selling author Alexandra Bracken charts a gorgeously detailed, thrilling course through time in this stunning conclusion to the
Passenger
series.
In this breathless third installment to Victoria Aveyard's bestselling
Red Queen
series, allegiances are tested on every side. And when the Lightning Girl's spark is gone, who will light the way for the rebellion?
Mare Barrow is a prisoner, powerless without her lightning, tormented by her lethal mistakes. She lives at the mercy of a boy she once loved, a boy made of lies and betrayal. Now a king, Maven Calore continues weaving his dead mother's web in an attempt to maintain control over his country — and his prisoner.
As Mare bears the weight of Silent Stone in the palace, her once-ragtag band of newbloods and Reds continue organizing, training, and expanding. They prepare for war, no longer able to linger in the shadows. And Cal, the exiled prince with his own claim on Mare's heart, will stop at nothing to bring her back.
When blood turns on blood, and ability on ability, there may be no one left to put out the fire — leaving Norta as Mare knows it to burn all the way down.
In the second brilliant, action-packed book in the
Charlotte Holmes
trilogy, Jamie Watson and Charlotte Holmes are in a chase across Europe to untangle a web of shocking truths about the Holmes and Moriarty families.
Jamie and Charlotte are looking for a winter break reprieve in Sussex after a fall semester that almost got them killed. But nothing about their time off is proving simple, including Holmes and Watson's growing feelings for each other. When Charlotte's beloved Uncle Leander goes missing from the Holmes estate — after being oddly private about his latest assignment in a German art forgery ring — the game is afoot once again, and Charlotte throws herself into a search for answers.
So begins a dangerous race through the gritty underground scene in Berlin and glittering art houses in Prague, where Holmes and Watson discover that this complicated case might change everything they know about their families, themselves, and each other.
In this dark, action-packed fourth book in the
New York Times
bestselling
Dorothy Must Die
series, Amy Gumm travels from Oz to the twisted land of Ev, where she fights to free Oz from evil once and for all.
My name is Amy Gumm. You might remember me as the
other
girl from Kansas. When a tornado swept me away to the magical land of Oz, I was given a mission: Dorothy must die. That's right, everyone's favorite Wicked-Witch-slayer had let the magic of Oz corrupt her. She turned evil. So I killed her.
But just when we thought it was safe to start rebuilding the damaged land of Oz, we were betrayed. Now I'm following the Road of Yellow Brick as it helps me escape toward the mysterious land of Ev, where the Nome King rules a bleak and angry world. And what I'm about to find is shocking: My original mission may not have been successful.
I thought my job was over, but it's only just beginning. And it's up to me to foil Dorothy's plans for revenge — and finally save the land I've come to love.
Lara Jean's letter-writing days aren't over in this surprise follow-up to the
New York Times
bestselling
To All the Boys I've Loved Before
and
P.S. I Still Love You.
Lara Jean is having the best senior year a girl could ever hope for. She is head over heels in love with her boyfriend, Peter; her dad's finally getting remarried to their next door neighbor, Ms. Rothschild; and Margot's coming home for the summer just in time for the wedding.
But change is looming on the horizon. And while Lara Jean is having fun and keeping busy helping plan her father's wedding, she can't ignore the big life decisions she has to make. Most pressingly, where she wants to go to college and what that means for her relationship with Peter. She watched her sister Margot go through these growing pains. Now Lara Jean's the one who'll be graduating high school and leaving for college and leaving her family — and possibly the boy she loves — behind.
When your heart and your head are saying two different things, which one should you listen to?
Feyre has returned to the Spring Court, determined to gather information on Tamlin's maneuverings and the invading king threatening to bring Prythian to its knees. But to do so she must play a deadly game of deceit — and one slip may spell doom not only for Feyre, but for her world as well.
As war bears down upon them all, Feyre must decide who to trust amongst the dazzling and lethal High Lords-and hunt for allies in unexpected places.
In this thrilling third book in the #1
New York Times
and
USA Today
bestselling series from Sarah J. Maas, the earth will be painted red as mighty armies grapple for power over the one thing that could destroy them all.
Sunny Los Angeles can be a dark place indeed in Cassandra Clare's
Lord of Shadows
, the sequel to the #1
New York Times
and
USA TODAY
bestselling
Lady Midnight
.
Lord of Shadows
is a
Shadowhunters
novel.
Emma Carstairs has finally avenged her parents. She thought she'd be at peace. But she is anything but calm. Torn between her desire for her
parabatai
Julian and her desire to protect him from the brutal consequences of
parabatai
relationships, she has begun dating his brother, Mark. But Mark has spent the past five years trapped in Faerie; can he ever truly be a Shadowhunter again?
And the faerie courts are not silent. The Unseelie King is tired of the Cold Peace, and will no longer concede to the Shadowhunters' demands. Caught between the demands of faerie and the laws of the Clave, Emma, Julian, and Mark must find a way to come together to defend everything they hold dear — before it's too late.
In the second installment of the bestselling
Glittering Court
series, Richelle Mead goes beyond the glitz and glamour, delving into the dark, political underbelly of their world through the eyes of one girl who dares to fight for her freedom.
A refugee of war, Mira was cast out of her home country and thrust into another, where the conditions were inhospitable at best. In a life-altering twist of fate, she is given the chance to escape once more, and she takes it, joining the Glittering Court.
For a select group of girls, the Glittering Court offers a shot at a life they've only ever dreamed of, one of luxury, glamour, and leisure. But for Mira, it means further persecution, not only from her fellow Glittering Court jewels, but from her suitors, as well — men she would potentially be expected to give her life to.
By day, she goes through the motions, learning the etiquette and customs that will help to earn her anonymity, even making a couple true friends in the process, the forthright ladies' maid Adelaide and the ambitious laundress Tamsin. But by night, Mira hatches a different plan entirely — one that, if exposed, could get her hanged in the highest court of Adoria.
Midnight Jewel
is the extraordinary story of a girl with few options who courageously forges a new path, finding love, passion, lifelong friendships, and maybe even a way to freedom.
The companion fourth book in the
New York Times–
bestselling
Razorland
YA series sees beloved characters reunited and features an unexpected new romance.
---

Humor
In a suburb outside Cleveland, a community of Indian Americans has settled into lives that straddle the divide between Eastern and Western cultures. For some, America is a bewildering and alienating place where coworkers can't pronounce your name but will eagerly repeat the Sanskrit phrases from their yoga class. Harit, a lonely Indian immigrant in his midforties, lives with his mother who can no longer function after the death of Harit's sister, Swati. In a misguided attempt to keep both himself and his mother sane, Harit has taken to dressing up in a sari every night to pass himself off as his sister. Meanwhile, Ranjana, also an Indian immigrant in her midforties, has just seen her only child, Prashant, off to college. Worried that her husband has begun an affair, she seeks solace by writing paranormal romances in secret. When Harit and Ranjana's paths cross, they begin a strange yet necessary friendship that brings to light their own passions and fears.
Reminiscent of Angela Flournoy's
The Turner House
, Ayad Akhtar's
American Dervish
, and Jade Chang's
The Wangs vs. the World
,
No One Can Pronounce My Name
is a distinctive, funny, and insightful look into the lives of people who must reconcile the strictures of their culture and traditions with their own dreams and desires.
Since their children left home, Ruth, Dania, and Bess have grown used to living wonderfully free lives. Only now they're beset by children again — this time, their grandchildren. In order to escape, they decide to run away to Greece together for a year.
At first, settled on a glorious island, barefoot and contented, they think they've rediscovered the wheel. But then things begin to go awry. Dionysus, a local poet, takes up with Bess, at least until his wife gets wind of things. Dania, a therapist, is being stalked by one of her patients. And Ruth's ex-lover turns up out of the blue, closely followed by the man who lost Bess her fortune. It doesn't help when the children and grandchildren also start turning up whenever they feel like it. As Bess writes in one of Ruth's weekly "Granny à Go Go" columns, this is not an
Enchanted April
sort of year.
Lynn Freed's previous novels have received rave reviews everywhere from
The New York Times Book Review
("Makes us laugh while packing, finally, a punch"), to the
Los Angeles Times Book Review
("Deeply absorbing and ambitious… Astonishingly vivid"). In
The Last Laugh
she returns with a beautifully written and funny novel about money, sex, friendship, and the pleasures and perils of children.
From filmmaker and
New Yorker
contributor Susanna Fogel comes a comedic novel about a fractured family of New England Jews and their discontents, over the course of three decades. Told entirely in letters to a heroine we never meet, we get to know the Fellers through their check-ins with Julie: their thank-you notes, letters of condolence, family gossip, and good old-fashioned familial passive-aggression.
Together, their missives — some sardonic, others absurd, others heartbreaking — weave a tapestry of a very modern family trying (and often failing) to show one another they care.
The titular
Nuclear Family
includes, among many others:
A narcissistic former-child-prodigy father who has taken up haiku writing in his old age and his new wife, a traditional Chinese woman whose attempts to help her stepdaughter find a man include FedExing her silk gowns from Filene's Basement.
Their six-year-old son, Stuart, whose favorite condiment is truffle oil and who wears suits to bed.
Julie's mother, a psychologist who never remarried but may be in love with her arrogant Rabbi and overshares about everything, including the threesome she had with Dutch grad students in 1972.
Meg is spending the summer at the Biscuit Mountain Craft Center, helping her grandmother Cordelia run the studios. But someone is committing acts of vandalism, threatening to ruin the newly-opened center's reputation. Is it the work of a rival center? Have the developers who want to build a resort atop Biscuit Mountain found a new tactic to pressure Cordelia into selling? Or is the real target Meg's grandfather, who points out that any number of environmentally irresponsible people and organizations could have it in for him?
While Meg is trying to track down the vandal, her grandfather is more interested in locating a rare gull. Their missions collide when a body is found in one of the classrooms. Can Meg identify the vandal and the murderer in time to save the center's name — while helping her grandfather track down and rescue his beloved gulls?
Gone Gull
brings readers yet another knee-slapping adventure filled with Andrews' cast of wacky characters.
Kay Powell wants to find that break-out client who will become a star. And she thinks she's found him: His name is Bruno, and he has to be walked three times a day.
Bruno's humans, Trent and Louise, butt in a lot, and Les McMaster, the famous director now mounting a revival of
Annie
, might not hire Bruno just because he can't stand Trent in particular.
That becomes less of an issue when Trent is discovered face down in Bruno's water dish. With a kitchen knife in his back.
Laugh-out-loud funny, this series debut is a delight.
This Jersey girl hits hard — twenty-four seven. The blockbuster
Stephanie Plum
series continues with
Hardcore Twenty-Four
from
#1 New York Times
bestselling Janet Evanovich.










---
Fantasy and Science Fiction
The highly-anticipated follow-up to William R. Forstchen's
New York Times
bestsellers,
One Second After
and
One Year After, The Final Day
immerses readers once more in the story of our nation's struggle to rebuild itself after an electromagnetic pulse wipes out all electricity and plunges the country into darkness, starvation, and terror.
After defeating the designs of the alleged federal government, John Matherson and his community have returned their attention to restoring the technologies and social order that existed prior to the EMP (Electro-Magnetic Pulse) attack. Then the government announces that it's ceding large portions of the country to China and Mexico. The Constitution is no longer in effect, and what's left of the U.S. Army has been deployed to suppress rebellion in the remaining states.
The man sent to confront John is General Bob Scales, John's old commanding officer and closest friend from prewar days. Will General Scales follow orders, or might he be the crucial turning point in the quest for an America that is again united? As the dubious Federal government increasingly curtails liberty and trades away sovereignty, it might just get exactly what it fears: revolution.
Trackers by Nicholas Sansbury Smith
The end of the world is just the beginning of the hunt…
Estes Park Police Chief Marcus Colton and tracker Sam 'Raven' Spears have never liked one another, but when a young girl goes missing in Rocky Mountain National Park, Colton hires Spears to help find her. Their search ends after a night of devastating horror. When word reaches Estes that the nation has been hit by a coordinated electromagnetic pulse attack, Colton and Spears are forced to work together again. But they quickly realize they aren't just tracking a killer — they are tracking a madman. As the United States descends into chaos, the hunters become the hunted.
Halfway across the country, Senator Charlize Montgomery awakes to find the nation's capital has gone dark. Forced to set off on foot, she treks across a city that has woken to a new world, and as the night progresses, she learns the EMP attack was just the beginning…
The thrilling sequel to the Hugo and Nebula-winning Binti by Nnedi Okorafor.
It's been a year since Binti and Okwu enrolled at Oomza University. A year since Binti was declared a hero for uniting two warring planets. A year since she found friendship in the unlikeliest of places.
And now she must return home to her people, with her friend Okwu by her side, to face her family and face her elders.
But Okwu will be the first of his race to set foot on Earth in over a hundred years, and the first ever to come in peace.
After generations of conflict can human and Meduse ever learn to truly live in harmony?
NK3 by Michael Tolkin
With
The Player
and
The Return of the Player
, Michael Tolkin established himself as the master novelist of modern Hollywood. In his new novel,
NK3
, the H LYW OD sign presides over a Los Angeles devastated by a weaponized microbe that has been accidentally spread around the globe, deleting human identity.
In post-NK3 Los Angeles, a 60-foot-tall fence surrounds the hills where the rich used to live, but the mansions have been taken over by those with the only power that matters: the power of memory. Life for the community inside the Fence, ruled over by the new aristocracy, the Verified, is a perpetual party. Outside the Fence, in downtown Los Angeles, the Verified use an invented mythology to keep control over the mindless and nameless Drifters, Shamblers, and Bottle Bangers who serve the gift economy until no longer needed. The ruler, Chief, takes his guidance from gigantic effigies of a man and a woman in the heart of the Fence. They warn him of trouble to come, but who is the person to watch: the elusive Eckmann, holed up with the last functioning plane at LAX; Shannon Squier, the chisel-wielding pop superstar from the pre-NK3 world, pulled from the shambling masses; a treacherous member of Chief's inner circle; or Hopper, the uncommon Drifter compelled by an inner voice to search for a wife whose name and face he doesn't know? Each threatens to upset the delicate power balance in this fragile world.
In deliciously dark prose, Tolkin winds a noose-like plot around this melee of despots, prophets, and rebels as they struggle for command and survival in a town that still manages to exert a magnetic force, even as a ruined husk.
Somewhere on the outer rim of the universe, a mass of decaying world-ships known as the Legion is traveling in the seams between the stars. For generations, a war for control of the Legion has been waged, with no clear resolution. As worlds continue to die, a desperate plan is put into motion.
Zan wakes with no memory, prisoner of a people who say they are her family. She is told she is their salvation — the only person capable of boarding the Mokshi, a world-ship with the power to leave the Legion. But Zan's new family is not the only one desperate to gain control of the prized ship. Zan finds that she must choose sides in a genocidal campaign that will take her from the edges of the Legion's gravity well to the very belly of the world.
Zan will soon learn that she carries the seeds of the Legion's destruction — and its possible salvation. But can she and her ragtag band of followers survive the horrors of the Legion and its people long enough to deliver it?
In the tradition of
The Fall of Hyperion
and
Dune
,
The Stars are Legion
is an epic and thrilling tale about tragic love, revenge, and war as imagined by one of the genre's most celebrated new writers.
Death's Mistress: Sister of Darkness
will launch
The Nicci Chronicles
, Terry Goodkind's entirely new series with a cast of characters centered on one of his best-loved characters in the now-concluded
Sword of Truth
.
One-time lieutenant of the evil Emperor Jagang, known as "Death's Mistress" and the "Slave Queen," the deadly Nicci captured Richard Rahl in order to convince him that the Imperial Order stood for the greater good. But it was Richard who converted Nicci instead, and for years thereafter she served Richard and Kahlan as one of their closest friends — and one of their most lethal defenders.
Now, with the reign of Richard and Kahlan finally stabilized, Nicci has set out on her own for new adventures. One of her jobs will be to keep her travelling companion, the unworldly prophet Nathan, out of trouble. But her real task will be to scout the far reaches of Richard Rahl's realm. This will take her and Nathan to visit the mysterious witch-woman Red, to tangle with the street life of the port city of Tanimura, to fight lethal battles on the high seas, and ultimately to a vast magical confrontation far from home…with the future of life itself, in the Old World and the New, at stake.
Full of life and story, this is a sweeping, engaging tale in the grand Goodkind manner.
At the end of
Memory, Sorrow, and Thorn
, Ineluki the Storm King, an undead spirit of horrifying, demonic power, came within moments of stopping Time itself and obliterating humankind. He was defeated by a coalition of mortal men and women joined by his own deathless descendants, the Sithi.
In the wake of the Storm King's fall, Ineluki's loyal minions, the Norns, dark cousins to the Sithi, choose to flee the lands of men and retreat north to Nakkiga, their ancient citadel within the hollow heart of the mountain called Stormspike. But as the defeated Norns make their way to this last haven, the mortal Rimmersman Duke Isgrimnur leads an army in pursuit, determined to end the Norns' attacks and defeat their ageless Queen Utuk'ku for all time.
Two southern soldiers, Porto and Endri, joined the mortal army to help achieve this ambitious goal — though as they venture farther and farther into the frozen north, braving the fierce resistance and deadly magics of the retreating Norns, they cannot help but wonder what they are doing so very far from home. Meanwhile, the Norns must now confront the prospect of extinction at the hands of Isgrimnur and his mortal army.
Viyeki, a leader of the Norns' military engineers, the Order of Builders, desperately seeks a way to help his people reach their mountain — and then stave off the destruction of their race. For the two armies will finally clash in a battle to be remembered as the Siege of Nakkiga; a battle so strange and deadly, so wracked with dark enchantment, that it threatens to destroy not just one side but quite possibly all.
Trapped inside the mountain as the mortals batter at Nakkiga's gates, Viyeki the Builder will discover disturbing secrets about his own people, mysteries both present and past, represented by the priceless gem known as The Heart of What Was Lost.
Çeda, now a Blade Maiden in service to the kings of Sharakhai, trains as one of their elite warriors, gleaning secrets even as they send her on covert missions to further their rule. She knows the dark history of the asirim — that hundreds of years ago they were enslaved to the kings against their will — but when she bonds with them as a Maiden, chaining them to her, she feels their pain as if her own. They hunger for release, they demand it, but with the power of the gods compelling them, they find their chains unbreakable.
Çeda could become the champion they've been waiting for, but the need to tread carefully has never been greater. After their recent defeat at the hands of the rebel Moonless Host, the kings are hungry for blood, scouring the city in their ruthless quest for revenge. Çeda's friend Emre and his new allies in the Moonless Host hope to take advantage of the unrest in Sharakhai, despite the danger of opposing the kings and their god-given powers, and the Maidens and their deadly ebon blades.
When Çeda and Emre are drawn into a plot of the blood mage Hamzakiir, they learn a devastating secret that may very well shatter the power of the hated kings. But it may all be undone if Çeda cannot learn to navigate the shifting tides of power in Sharakhai and control the growing anger of the asirim that threatens to overwhelm her…
As the south is in turmoil, an old terror emerges in the north… Maniye, child of both Wolf and Tiger clans, has been named Champion of her people. But they're unsure if she's an asset — or a threat. To buy time, she joins Prince Tecuman's warband of outcasts and heads south, to help him gain his crown. She wants to discover her true place in the world, but instead heads into the jaws of a fierce new conflict. Civil war threatens as Tecuman and his twin sister battle for the throne, for only one can rule. Yet whoever triumphs will carry a heavy burden, as a great doom has been foreseen that will fall across their whole world. And soon Maniye finds herself at the heart of a political storm. Danger is also shadowing her old home, where Lord Thunder and his bear clan are attempting to unite the northern tribes. But only extreme peril will end age-old rivalries. An adversary from the most ancient of times is preparing to strike, putting their lands and their very souls in danger. And neither north nor south will be spared the terror to come.
The Bear and the Serpent
is the second book in Adrian Tchaikovsky's epic fantasy series,
Echoes of the Fall
, following
The Tiger and the Wolf
.
Londons fall and kingdoms rise while darkness sweeps the Maresh Empire, and the fraught balance of magic blossoms into dangerous territory while heroes struggle. The direct sequel to
A Gathering of Shadows
, and the final book in the
Shades of Magic
epic fantasy series,
A Conjuring of Light
sees the newly minted
New York Times
bestselling author V. E. Schwab reach a thrilling conclusion concerning the fate of beloved protagonists — and old foes.






Firebrand by Kristen Britain
Zachary Davriel Hillander, High King of Sacoridia, rues how much he has had to give up to lead his realm, including the freedom to live and love as he chooses. When an embassy from Eletia arrives to propose a joint venture between their realms to seek out an old ally in the north, he is dismayed to learn that the one Sacoridian they have in mind to accompany their guide is the woman he truly loves but cannot have: Green Rider Karigan G'ladheon.
Karigan has only just returned from a dark future where Sacoridia has been conquered and is ruled by a despotic emperor, and she has not recovered in heart or mind. As if that is not enough, the castle ghosts won't leave her alone. Though Zachary is loath to part from her so soon after her return, he knows she is the best choice to undertake the mission to the north.
Each step on their journey places Karigan and her companions closer to enemy territory and danger, for northward lie the forces of Second Empire, Sacoridia's longtime foe, and Grandmother, the necromantic leader of Second Empire, has not been idle. She uses her magic to summon a wild elemental spirit to wreak havoc upon Zachary and his wife, Queen Estora.
At first the Sacoridians succeed in fending off the creature, but it so covets Estora that it can't stay away. It abducts Zachary, assuming his form and his place at Estora's side — but when it is finally ousted, Zachary is still missing. Estora, alone and heavy with twins, must prepare her realm for the coming conflict from the confines of her bedchamber.
Meanwhile, the danger only deepens for Karigan and her companions as they journey north. When she finds herself caught in the midst of a clash between forces, Karigan must rescue and protect her king before she falls into a trap set by Grandmother — a trap that could give Second Empire the power to control the dead and all the demons of the hells.
A world on the cusp of a new age…
The young nation of Fatrasta is a turbulent place — a frontier destination for criminals, fortune-hunters, brave settlers, and sorcerers seeking relics of the past. Only the iron will of the lady chancellor and her secret police holds the capital city of Landfall together against the unrest of an oppressed population and the machinations of powerful empires.
Sedition is a dangerous word…
The insurrection that threatens Landfall must be purged with guile and force, a task which falls on the shoulders of a spy named Michel Bravis, convicted war hero Mad Ben Styke, and Lady Vlora Flint, a mercenary general with a past as turbulent as Landfall's present.
The past haunts us all…
As loyalties are tested, revealed, and destroyed, a grim specter as old as time has been unearthed in this wild land, and the people of Landfall will soon discover that rebellion is the least of their worries.
For one apprentice assassin, the clock is ticking…
Pyrre Lakatur doesn't like the description skullsworn. It doesn't capture the beauty of her devotion to Ananshael, God of Death. And she's not an assassin, but a priestess. Or she will be, if she can pass her final trial. The problem isn't killing, as Pyrre has spent her life training for this. The problem is love. To pass the trial, she will have fourteen days to kill seven people detailed in an ancient song, including one true love, 'who will not come again'. However, Pyrre has never been in love, time is short, and if she fails she'll be given to her god. Pyrre's not afraid to die, but she hates to fail. So a month before the trial begins, she returns to the violent city of her birth, where she once offered an abusive father to the god. Here Pyrre hopes to find love — and end it with the edge of her knife.
The stunning conclusion to Robin Hobb's
Fitz and the Fool
trilogy, which began with
Fool's Assassin
and
Fool's Quest
("A complex tapestry of adventure, betrayal, destiny, and unrelenting peril."—
Publishers Weekly
).
Following the downfall of a tyrant in the
Wall Street Journal
bestselling
Kingfountain
trilogy, years have passed in prosperity for the kingdom of Ceredigion. Now, as the time comes to celebrate the new king's nuptials, the specter of a new enemy emerges to destroy all that has been painstakingly built in those years.
Tryneowy Kiskaddon has grown up learning military and diplomatic strategy from her father, one of the king's closest advisors. She feels her destiny lies in defending the kingdom as a knight, not as a Wizr as her parents have decided, though no lady of the realm has taken up the sword in a century. As she seeks to understand her own Fountain-blessed powers, she studies in the tradition of her mother while training in secret and closely following the realm's politics, alarmed by her mother's vision of an impending clash and a devastating future.
But the pieces on fate's game board are in motion, and on the eve of battle, a threatening force irrevocably changes the future of the kingdom and her own. Does Trynne have what it takes to maneuver Ceredigion's key players into position and outsmart the kingdom's enemies — even those still concealed in shadow?
THIS IS THE WAY THE WORLD ENDS… FOR THE LAST TIME.
The Moon will soon return. Whether this heralds the destruction of humankind or something worse will depend on two women.
Essun has inherited the power of Alabaster Tenring. With it, she hopes to find her daughter Nassun and forge a world in which every orogene child can grow up safe.
For Nassun, her mother's mastery of the Obelisk Gate comes too late. She has seen the evil of the world, and accepted what her mother will not admit: that sometimes what is corrupt cannot be cleansed, only destroyed.
Pierce Brown expands the size and scope of his #1
New York Times
bestselling
Red Rising
series with a brand-new adventure of revolution and betrayal among the stars.
---
---
List Courtesy of BookBub