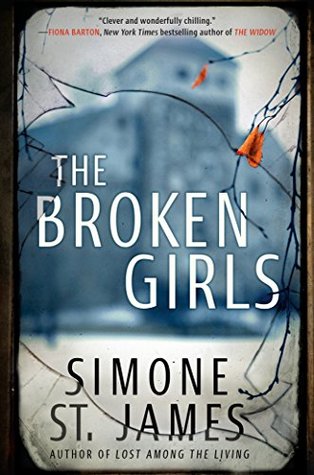 The Broken Girls
by Simone St. James

ISBN10: 0451476204
ISBN13: 978-0451476203
336 Pages
March 2018
Berkley Publishing
Synopsis:
Vermont, 1950. There's a place for the girls whom no one wants--the troublemakers, the illegitimate, the too smart for their own good. It's called Idlewild Hall. And in the small town where it's located, there are rumors that the boarding school is haunted. Four roommates bond over their whispered fears, their budding friendship blossoming--until one of them mysteriously disappears. . . .

Vermont, 2014. As much as she's tried, journalist Fiona Sheridan cannot stop revisiting the events surrounding her older sister's death. Twenty years ago, her body was found lying in the overgrown fields near the ruins of Idlewild Hall. And though her sister's boyfriend was tried and convicted of murder, Fiona can't shake the suspicion that something was never right about the case.

When Fiona discovers that Idlewild Hall is being restored by an anonymous benefactor, she decides to write a story about it. But a shocking discovery during the renovations will link the loss of her sister to secrets that were meant to stay hidden in the past--and a voice that won't be silenced. . . .
My Review: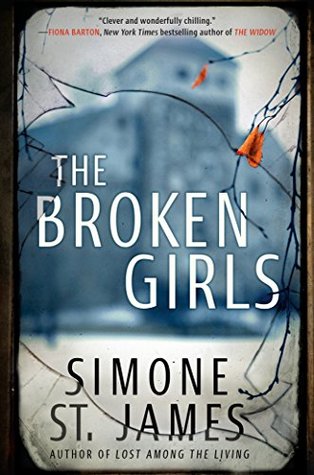 Wow! The Broken Girls combines multiple plot lines, strong female characters, flip-flopping timelines, and murder. All centered around a hellish boarding school. Sounds like 2 or 3 books, right? Nope! That is what awaits readers in The Broken Girls.

Built in the 1919 Idlewild Hall housed society's unwanted girls. Set in the small, tight-knit community of Barrons, Vermont, Idlewild also held many secrets. In the 1950's, four young girls, Cece, Katie, Roberta, and Sonia were able to form the family bond with each other, neither had experienced on the outside. So when one of the girls goes missing, her friends know something is terribly wrong. Considered a runaway by some, presumed dead by most, the remaining three girls, fearing a similar fate awaits them, plot their escape.

Fast forward, it's 2014, Idlewild Hall is being renovated and that's just what local reporter Fiona needed to get onto the property and get a good look at where her sister's body was found 20 years ago. Never fully convinced of the boyfriend's guilt, Fiona is determined to dig up the truth and get justice for her sister. She really had no idea what she was getting herself into. (But it's a spine-tingling treat for readers.)
A disturbing, chilling, highly entertaining read - The Broken Girls doesn't fit neatly into any one category or genre. It's also not the "kind of" book I usually read. Proof positive we readers should stretch out of our reading comfort zone. I'm so glad I didn't pass on this one. Yes, it has a supernatural element. The ghost plays "a" part in the story, but the story doesn't depend on the ghost. It would've been a great old creepy boarding school murder mystery without the specter. However, St. James' writing is so entertaining, she melts and stirs the various backstories of the four girls, the current renovation, Fiona's lingering doubts surrounding her sister's murder, and the specter together in such a way it just feels right. It reads right. If that makes sense. St. James builds the old school layer by layer in the reader's imagination. There are no glaring red herrings here, but when the final curtain is lifted and everything comes together I couldn't help but think ...dang, I caught bits and pieces of that, but didn't see it ending like that. Is it a satisfying ending? Yes, I say it is. Is it what we have come to expect? No. And that's awesome!

The Broken Girls is a unique mystery. Readers resist the urge to speed through this one. Take your time and enjoy it-- like a high dollar glass of wine or a fine expensive cigar... This one is meant to be savored.
Happy Reading,

RJ