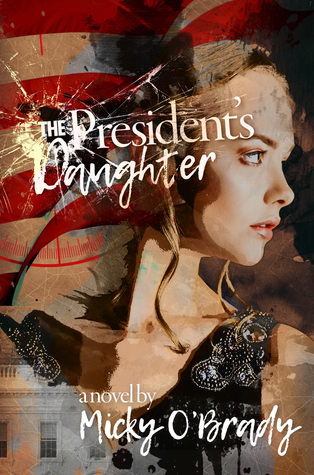 Th
e President's Daughter (book # 1)
written by Micky O'Brady
Join author Micky O'Brady on
Synopsis:When her father is elected President, seventeen-year-old brainiac Alix Forrester is recruited into a covert branch of the Secret Service. They expect geeky, socially awkward Alix to be their inside girl, keeping an additional eye on her father without his knowledge—even though she and the President barely get along after a car accident that left her on crutches and kept her out of Harvard. If it wasn't for Sam, Alix's long-term crush and her father's young personal assistant, her life would suck at an epic level—at least until she starts training with twenty-one-year-old Secret Service-genius Ian.

Their geeky connection over all things science has Alix crushing hard. As her injuries heal, Ian molds Alix into an elite spy. Their attraction grows, while the relationship with her father is going down hill: he even throws her out of the Oval Office in front of everyone. No matter what, when a series of assassination attempts threatens the President's life, Alix and Ian get activated.

Rejected by the man she's trying to save Alix hunts for the assassin, inadvertently handing Ian evidence pointing to Sam as the perpetrator. Despite her protests and pleas Ian has Sam arrested, ordering Alix to drop the case. Hurt by Ian's actions Alix goes rogue to prove it can't have been Sam. The boy who kissed her for the very first time cannot be out to kill her father. Racing against time Alix must overcome her own inadequacies and find the true assassin before Sam gets convicted for something he didn't do—or before the President gets killed.
---
---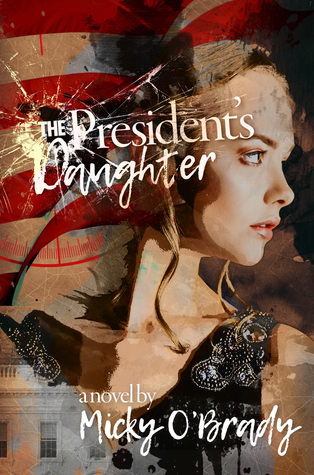 Despite my best efforts to separate my personal feelings, I couldn't help but feel hurt and a bit offended by the way the author had to "heal" Alix. A fall, five years ago caused me to be permanently disabled. I struggled with feelings of inadequacy and accepting limitations has not been easy. I fear some, especially in younger audiences, may "read" into this - is it simply the stroke of an author's fictional pen or a deeper, very ugly message. Insinuating, no matter how slightly, that success cannot be attained by those with a disability is probably Not what the author intended. (At least I hope not.) But I feel certain I am not the only person that will feel the "slight sting."

That one issue aside, I did like the book. The characters are three dimensional, well drawn and easily relatable. The book has teen crushes, hints of romance, parental issues, and plenty of action. There's more than enough going on to keep you turning pages. Yeah, readers will have to suspend reality here and there. But, this is fiction. . .entertaining fiction!

Alix has been crazy for Sam . . .well, as far as she's concerned, forever. Now he's working as her father's assistant. By the way, Daddy is the President of The United States. Sam is right there in the White House every single day. Too bad since the car accident that cost his brilliant daughter a degree from Harvard, her father acts like he wishes she was anywhere but there. Going so far as to embarrass and humiliate her in front of everyone, when he actually threw her out of the Oval Office.

When The Secret Service recruits the 17-year-old as their "eyes and ears" close to President, Alix hopes to make her father proud again. Ian, the 21-year-old agent assigned to train her is not what I expected. Like Alix, Ian has a genius level IQ and is a science geek. Their connection is instant and all-consuming for Alix. She finds herself in the center between two awesome guys. That is until her first covert assignment.

After several assassination attempts Alix is in the middle of the investigation to identify who is trying to kill her father. Quickly, a little too quickly evidence Se, far from incontrovertible, points to Alix's long-time love, Sam. Ian is convinced Sam is guilty, has him arrested, and orders Alix to cease and desist. Of course, she's not going to do any such thing. Whether it's her personal feelings for Sam clouding her genius brain or Sam has been wrongfully arrested plays out as Alix goes on a solo-mission. She is determined to prove the true identity of the would-be assassin.

What teen can't relate to having a long time crush? Then meeting the older, worldlier, hot other guy. The heart is torn. And father/daughter issues exist even at 1600 Pensylvania Avenue. (Who knew, right?) This is a very promising new series. I am anxious to follow Alix out into the "real world." The story could go in a million different directions. What lies ahead for the President's Daughter could be anything author Micky O'Brady imagines. I imagine many readers will be ready for book two as soon as they close the cover of book one. I certainly am!

Happy Reading,

RJ

Thank you to Curiosity Quills Press for the courtesy copy of this book.