The Invited
written by Jennifer McMahon
ISBN 10: 0385541384
ISBN 13: 978-0385541381
Pages 384
April 30th, 2019
published by DoubleDay Books
My Review:
The synopsis and well-designed cover art lured me to this book. I have not read any of this author's work prior to The Invited. I love spooky stories, especially those with an "other-worldly" connection. Be it real or a figment of the imagination, in the hands of a good writer I am along for the ride. McMahon lays the foundation of parallel stories then slowly pulls the reader into both. It is a fast read, with a cast of easy to know characters, delivered through tension-filled dialogue that keeps the reader invested.
Many couples talk about leaving city life behind and making a new, calmer life elsewhere. Nate and Helen took the plunge. They bought a forty-four-acre farm in Vermont and began building their dream home. The townspeople are less than receptive to the outsiders and are none too shy about it. Helen begins digging into the history of the property. She quickly discovers their property has a shady history dating back well over a hundred years. Locals have long thought it to be haunted by the ghost of Hattie Breckenridge. Convicted by rumor and innuendo in the hay-day of witch hysteria, she was burned at the stake. As Helen becomes more and more wrapped up in the history, Nate begins seeing ghostly animals manifestations that lead him on wild romps through the woods.
As tensions rise with this part of the story, we meet Olive. A teenager whose mother mysteriously disappeared a year ago. Now Olive is trying to find her mother and the treasure the two dreamed of finding that is rumored to be hidden on Helen and Nate's farm. At first, I didn't get the connection. But as the story progressed what was happening with each of the three characters intersects and all is made clear.
McMahon had a strong story going until the introduction of the ouji board. I felt like this was a short-cut, cop-out. It is cliche, has been overused, and does nothing to lift the story. Aside from that I really liked the story. I think McMahon is a talented writer. She knows how to grab a reader early in the story and keep them invested right up to the last sentence. This is a good mystery able to keep even the most astute reader interested.
Happy Reading,
RJ
Synopsis:
A chilling ghost story with a twist: the New York Times best-selling author of THE WINTER PEOPLE, returns to the woods of Vermont to tell the story of a husband and wife who don't simply move into a haunted house, they start building one from scratch, without knowing it, until it's too late...
In a quest for a simpler life, Helen and Nate abandon the comforts of suburbia and teaching jobs to take up residence on forty-four acres of rural land where they will begin the ultimate, aspirational do-it-yourself project: building the house of their dreams. When they discover that this charming property has a dark and violent past, Helen, a former history teacher, becomes consumed by the legend of Hattie Breckenridge, a woman who lived and died there a century ago. As Helen starts carefully sourcing decorative building materials for her home - wooden beams, mantles, historic bricks -- she starts to unearth, and literally conjure, the tragic lives of Hattie's descendants, three generations of "Breckenridge women," each of whom died amidst suspicion, and who seem to still be seeking something precious and elusive in the present day.
Read Other Titles by
Jennifer McMahon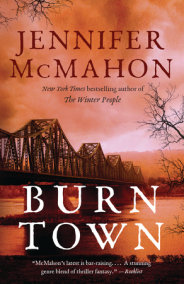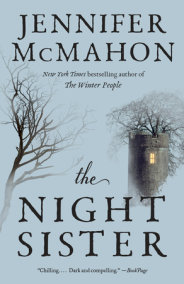 *Thank you to Penguin RandomHouse, DoubleDay, and NetGalley for the opportunity to read, review, and share The Invited.