If you are interested in having your book considered for review, please click the "quick contact form" located in the right sidebar. -->--> Or Click the "Send eMail Kitty" below."
Please include as much information as possible. Please know that submission does not guarantee a review. All work is judged independently, on it's own merit, and only after it has been read. I do not skip, skim or speed read. My Mission Statement explains my thoughts on reviews, star rankings, and the importance of selecting reviewers and bloggers that share your goals.
Title
Genre
Format
Publisher
Publisher's Website
ISBNRelease Date
Author's Name
Author's Website
Synopsis of Book
Your eMail address (never shared)


Contact

information is kept strictly confidential.
We Accept older books too. If you have a book that was published....well, whenever - fit out the "quick form" and tell me about it. Are you close to publishing a follow up & would like to start a buzz? Often times getting the first books in-front of readers is a great way to just do that. Don't hesistate to submit an inquiry.
By submitting this information you are giving me permission to use, post, and/or otherwise publicly advertise:
The Cover Art from your book
reverse links to your sites
your name and book title
the final review of the book
Accepted Formats:
* Audio MP3
* Audio CD's
* Audio Streaming
* Advanced Reader Copy
* Hardcover
* Paperback
* Galley
At this time I can not accept pdf, word doc, Kindle, Nook, etc., I apologize for any inconvenience.
---
---
I am always excited to hear from authors. Each book is an opportunity for View'ers to embark on a brand new adventure. Please do not hesitate to fill out the "quick contact form." There's a limited number of hours that I can dedicate to reading books submitted for review. It is important that you send requests as soon as possible, so I can place your book on the schedule. Even if it will be a while before you actually ship the book out, I can get it on the upcoming schedule. Don't forget I accept previously released titles. Over the years, many authors have sent their older title prior to sending their new book. This reminds readers familiar with their work and introduces the author to many who are not. Keeping your name and books fresh in reader's minds is the best way to become a best seller.

My time is further limited any time my granddaughter is visiting. While I love books...I love being that little girl's Nana even more! I post notices reminding everyone when I am not available. Of course advance notice is not possible when "life" throws an unexpected curve ball. I try to keep everyone up-to-date and fully informed. As long time View'ers know, I am battling serious health issues and sometimes I am too sick to post. I have built a reputation as an honest, open Reviewer with old school values. I share as much information as I can, when I can. I enjoy having friendly relationships with publishers, editors, authors, marketers, and booklovers. Since day One, RJ's Views promoted a "sitting with friends, talking about books" style. Our environment is laid back, friendly and respectful.
Fill out the "quick contact form" located on the right sidebar ---> --> Hit send! Or, you can click the "Send eMail Kitty" below.



---
---
RJ's Views. . .Sharing it straight
since 2008!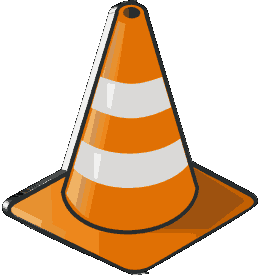 I

do NOT receive any form of payment or incentive for my opinions. My reviews are 100% original, honest, unbiased, and voluntary. I am not employed by, nor do I have any monetary interest in any publisher, manufacturer or seller, including Amazon. I am not, nor have I ever been a member of a "review club," "coupon clubs," or any other type of reverse refund for a review agreement club. Any product I have purchased and choose to review is done without any type of monetary incentive. I accept a limited number of courtesy books and products each month for review. Those requesting a reiew understand, upfront, that the cost of the book or product, as well as, all shipping charges are soley their responsiblity. All those requesting a review do so with the knowledge that a full review is voluntary, will be posted unedited by any other party and no request for changes will be accepted. I will however update my opinions if
there are changes in a products performance, appearance, longevity, etc. Any information a consumer would find valuable will be added to the original post. (Once live, the original review will not be changed - only amended.)
I review books, products and services in hopes consumers might find the information contained in my reviews helpful when making their purchase choices. I have been "Sharing It Straight" for ten years. Those seeking a cookie-cutter, canned review do NOT send their books or products to RJ's Views.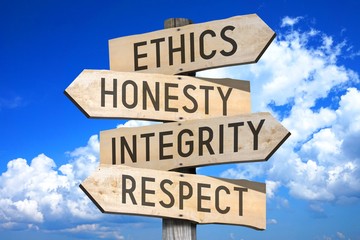 Placing your book in the right reviewer's hands
puts it on the right road,
right from the start.
---
---
BLOG with INTEGRITY
By displaying the "Blog with Integrity" badge and signing the pledge, I assert that the trust of my readers and the blogging community is important to me.
I treat others respectfully, attacking ideas and not people. I also welcome respectful disagreement with my own ideas, opinions and reviews.




I believe in intellectual property rights, providing links, citing sources, and crediting inspiration where appropriate.

I disclose my material relationships, policies and business practices. My readers will know the difference between editorial, advertorial, and advertising, should I choose to have it. If I do sponsored or paid posts, they will be clearly marked.

When collaborating with marketers and PR professionals, I handle myself professionally and by expected journalistic standards.

I always present my honest, unbiased opinions to the best of my ability.

I own my words. Even if I occasionally have to eat them. :-)


---
---
I love hearing from View'ers. I personally answer all e*Mails. Comments. Questions. Ideas...Want to share your favorites list, a banned book you love, or whatever - - send me an e*Mail - let's chat!
---
---
If you experience any trouble using the Quick Form - please send the basic information requested to me via email by clicking the envelope.
---
---
PLEASE NOTE


We are
NOT
accepting eBooks